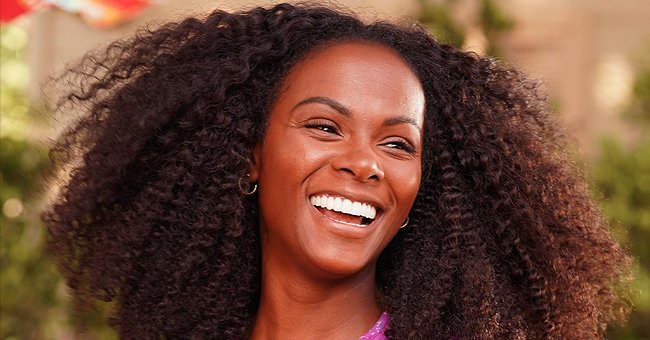 Getty Images
Fans Love Tika Sumpter's Rare New Teenage Photo – See Their Reactions

Tika Sumpter has made a name for herself due to her acting skills and amazing looks. She's also had some fun with her style over the years.
In a recent Instagram post, the actress shared a throwback picture of herself, and it's safe to say that it was quite a lot. The picture showed a much younger version of herself in a dress as she appeared to be going out.
Tika's photo was a little blurry, so seeing her face is a bit challenging. However, it is her attire that's really highlighted. She donned an orange bucket hat and matching shoes with a floral pattern dress and a gold necklace.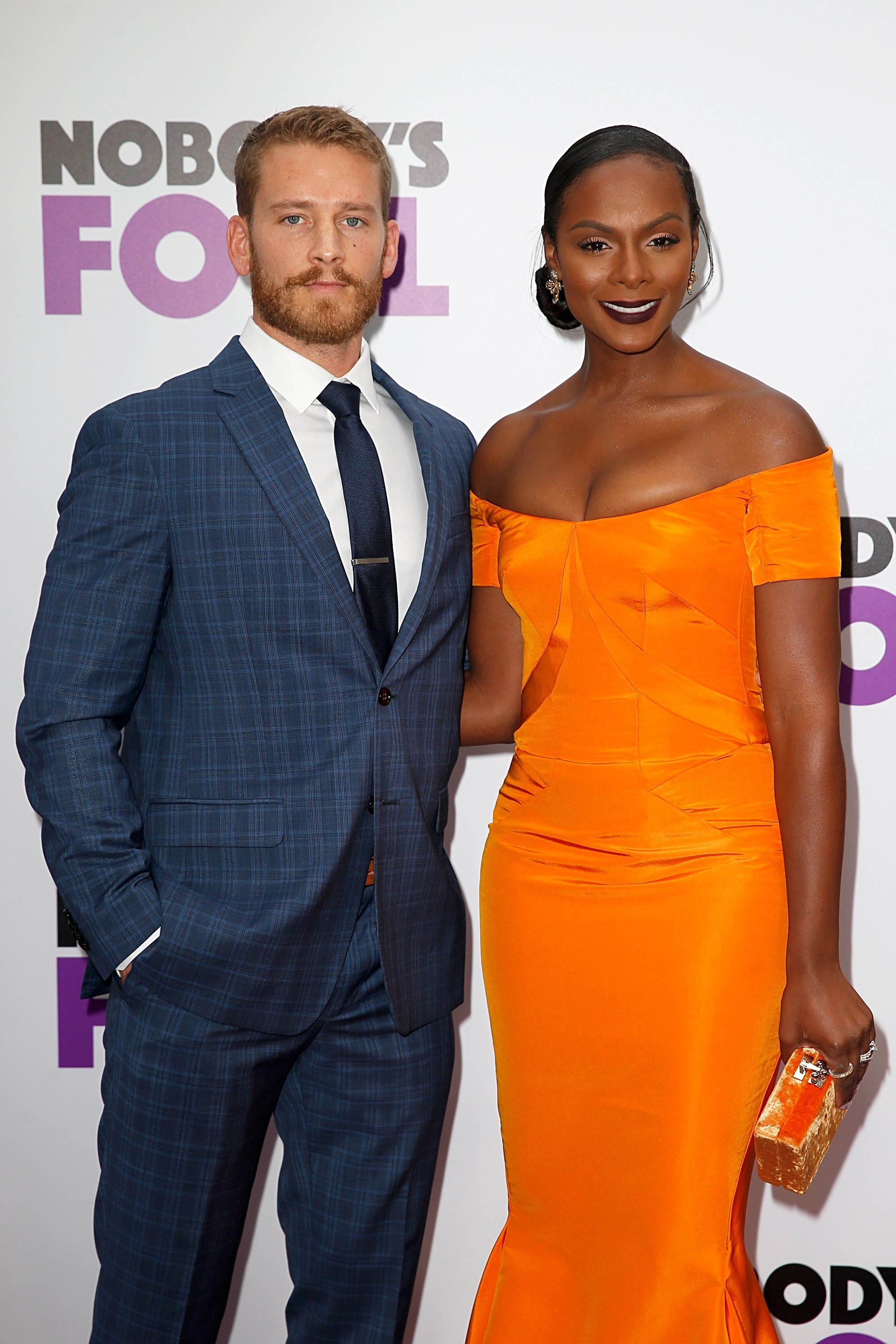 Nick James and Tika Sumpter are glammed up for the premiere of "Nobody's Fool" in New York on 29, October 2018. | Photo: Getty Images
The bucket hat also covers her face, thus making it even more challenging to get a clear view of her. Still, what steals the show and draws eyeballs the most has got to be the white thighs she had on.
Tika's tights are clean white, and they don't particularly match the rest of the outfit. Providing some context, the actress captioned the picture:
"I figured we could all use a little laughter. Have at it. My mom forced me to wear this on Easter Sunday..."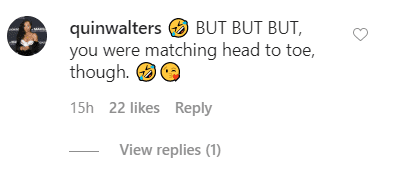 A fan commenting on Tika sumpter's throwback photo. | Photo: Instagram/tikasumpter
So, it's evident that she didn't want to wear those thighs. Even still, they weren't quite the best option.
Fans in the comment section immediately let the actress know that the attire wasn't the best. One user wrote, "I appreciate the coordination, but mom's was outta pocket for these tights!! LOL."
While Tika is private about her life, she has also revealed some details publicly nonetheless.
Another user laughed at Tika's facial expression in the photo, although most people appeared to be more intrigued by the hat and the tights. Of course, it's all fun and games.
The picture was quite interesting, especially since Tika has made a name for being private about herself. She spoke on keeping the news private for so long when she gave birth to her first child.
While Tika is private about her life, she has also revealed some details publicly nonetheless. For instance, she is engaged to Nicholas James, her co-star on "The Haves and The Have Nots."
The pair got engaged in 2017. Tika confirmed at the time that they met on the set of the show. They grew closer and eventually dated.
Asides from her relationship, Tika has also spoken extensively on her work. In addition to her acting career, she's also a singer and a model. As far as Hollywood women go, Tika appears to be one of the busiest.
Please fill in your e-mail so we can share with you our top stories!