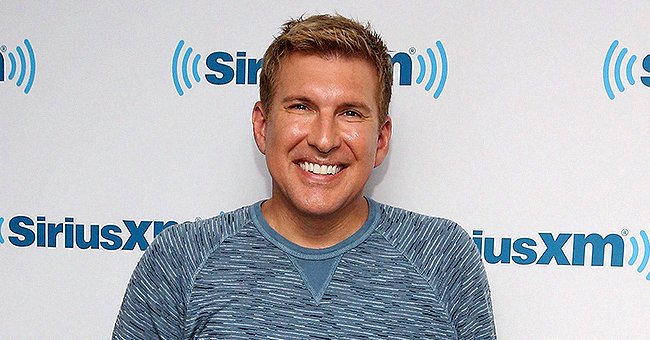 Getty Images.
Todd Chrisley's 3 Handsome Sons Pose Together during a Golf Trip

Todd Chrisley's three sons came together for brotherly bonding, and the happy trio shared a rare photo together along with the "fun" they had in the great outdoors.
On Saturday, the three Chrisley boys headed to a golf course for a bit of male bonding and relaxation as they made the most of the sunshine weather.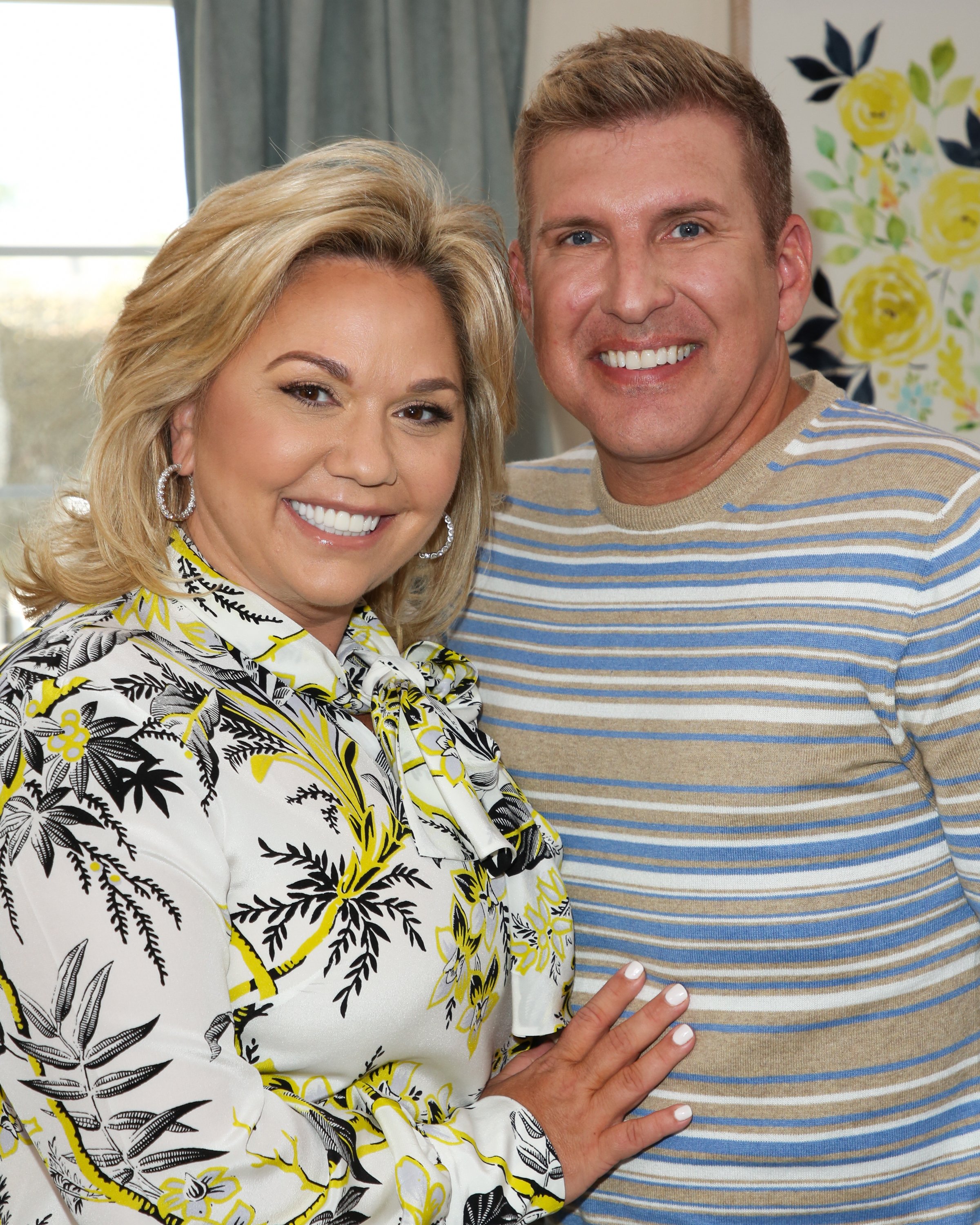 Julie Chrisley and Todd Chrisley visit Universal Studios Hollywood on June 18, 2018, in Universal City, California. | Source: Getty Images.
A DAY OF GOLFING FUN
Grayson is the youngest of the three boys, and he ended up being picked up by his much bigger brothers in the happy snaps they shared on social media.
Kyle, who shared a slideshow of pictures taken during their day of golf, went through a difficult time last year when he faced a medical setback.
KYLE'S TOUGH YEAR
In September, it got reported that Kyle landed in the hospital when he experienced "a bad side effect" to medication. Previously diagnosed with bipolar disorder, Kyle later cleared the air regarding his hospitalization when he said:
"I take medication and I had a bad side effect to it, and I tried to take my own life."
FINANCIAL DIFFICULTIES
The health scare came amid a financially turbulent time, not just for his parents, but for his one brother, Chase as well.
At the time, Todd and his wife Julie reportedly got charged with bank fraud, tax evasion, and several counts of conspiracy, and it came shortly after Chase went through a similar brush with the law.
The 23-year-old got charged with owing an excess of $16,000 in back taxes, and documents obtained by E! News revealed that the IRS filed the charges over unpaid taxes during the year of 2014. The state of Georgia also brought a $2,025.78 tax lien against Chase, and he has until 2026 to repay the federal tax lien.
BROTHERLY RIVALRY
Grayson may be a decade younger than his brothers, but they did previously square off in much more of a physical sport than a gentleman's game of golf.
Back in 2016, during Grayson's WWE-obsessed years, mom Julie decided to sign him up for wrestling classes, but she also had him wrestle his brother, Chase, much to dad Todd's horror.
"Chase, The Hammer Chrisley" might have looked like he meant business in his red and black outfit, but the chances are that he went easy on his little brother who channeled his inner "Grayson The Destroyer Chrisley" persona.
Chase Chrisley and his brother Grayson often spend time together, and it's only two months ago that he showed his little brother the golfing ropes.
Even so, Grayson still has several years to go before reaching adulthood, but that didn't stop Chase from giving him a mustache, even if its just for fun on social media.
Please fill in your e-mail so we can share with you our top stories!