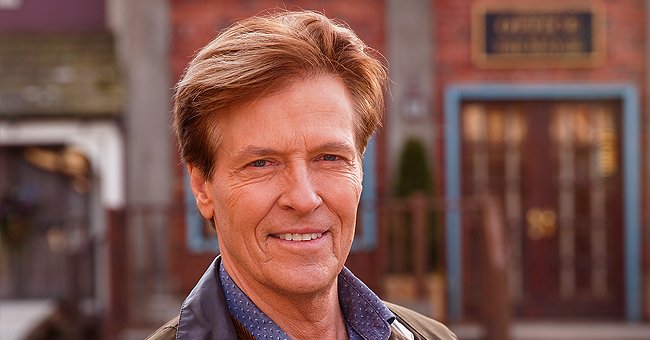 Getty Images
Meet Jack Wagner's Ex-wife Kristina Who Was Also His 'When Calls the Heart' Co-star

Hollywood is filled with numerous couples that meet while working on projects. Jack and Kristina Wagner are one of them. Get familiar with Kristina Wagner who is now divorced from ex husband, Jack Wagner.
Jack Wagner is a man who barely needs any introduction, especially to soap opera fans. With acting credits such as "General Hospital," "The Bold and the Beautiful," and "Melrose Place," this is one actor with quite the resume.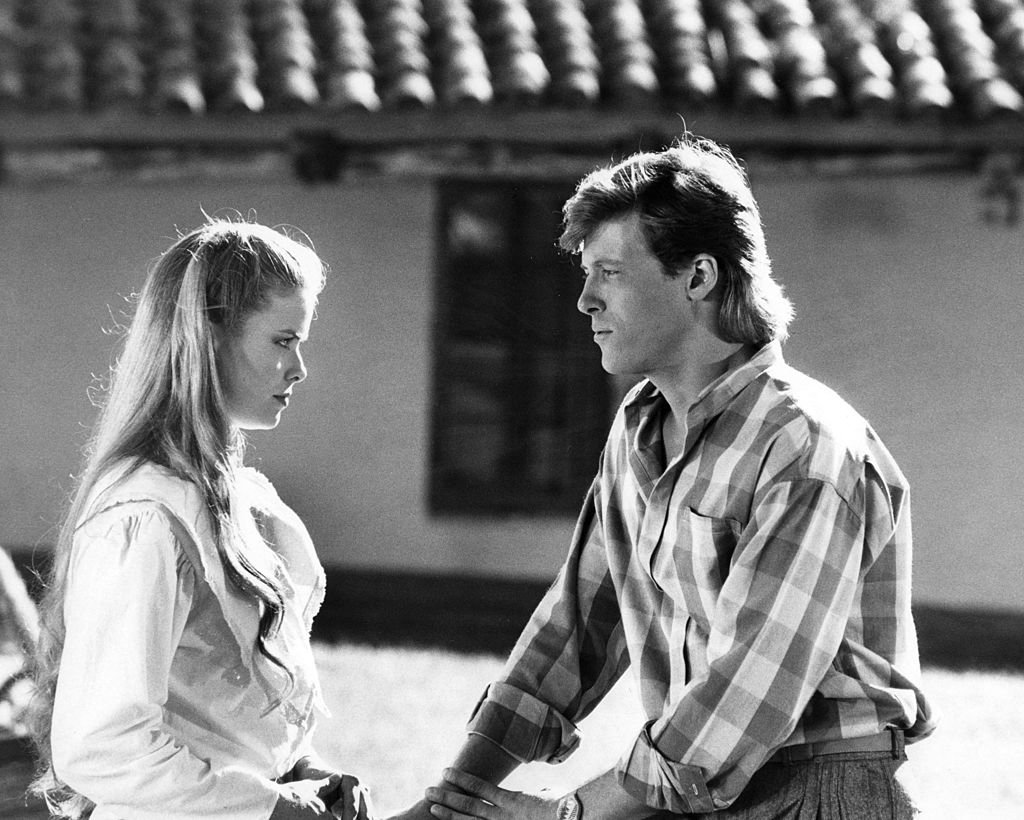 Kristina Wagner and Jack Wagner film a scene for 'General Hospital' on October 10, 1984. | Photo: Getty Images
"General Hospital" was one of Jack's most iconic bodies of work for several reasons. Apart from helping to launch him into a stellar acting career, it also got him a partner. He met his wife, Kristina, on the show's set, and they developed a bond that became a marriage.
Jack and Kristina eventually got married in 1993, although they called it quits in 2011. They got back together in 2005, but they separated for god a year later. Like many people who go through divorces, Kristina believed that it was a great benefit to her.
Kristina explained that she had to take care of herself and her children. By separating, she could focus on some of the other things that mattered to her.
The actress appears to have done just that. Her Instagram page contains several pictures of herself and her children, and she looks quite good.
Kristina has also explained that she wouldn't mind working with Jack again.
While the couple has been separated, they don't appear to have any hard feelings. In fact, they've even worked together since then.
Jack and Kristina reunited on "When Calls The Heart," although Jack explained that it wasn't smooth sailing at first.
In an interview back in 2015, he said concerning the experience of working with his ex that it was frightening at first but they were able to work through it and they developed a great chemistry.
At the same time, he also explained that the pair didn't particularly sign up to work together. However, the experience appeared to have helped their relationship both on and off the screen.
Kristina has also explained that she wouldn't mind working with Jack again. In 2018, she recalled working with Jack in their early days on the show while in an interview.
She explained that Jack is a fine actor whom she has a lot of history with. Considering all of that, she wouldn't mind working with him again.
A lot of Hollywood couples that break up tend to lead separate lives and drift away. However, these two appear to have bucked against that trend.
Please fill in your e-mail so we can share with you our top stories!