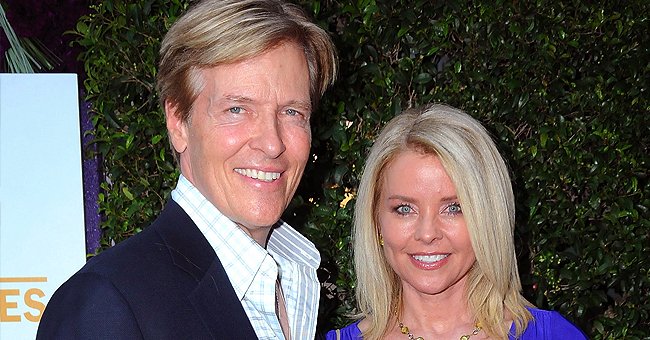 Getty Images
Jack Wagner Says Working with Ex-wife on 'When Calls the Heart' Was Frightening
Jack Wagner gets candid about what it was like working together with his ex-wife on the Hallmark television show, 'When Calls the Heart.'
In the 1980s, Jack Wager and his ex-wife Kristina Wagner were considered a power couple when they played lovers named Frisco Jones and Felicia Cummings on "General Hospital."
The couple has two sons named Peter and Harrison. However, after 12 years of marriage, they divorced in 2006. Through the years, they have maintained a healthy friendship. In 2019, Jack posted a photo with Kristina as they celebrated their son's birthday.
Decades after co-starring together, the famous on-screen lovers were brought back together for the second season of the Hallmark Show, "When Calls the Heart."
In an interview with City News, Jack revealed what it was like working with his ex-wife, he admitted, "It was very frightening to work together again. We know each other from that one format, which is General Hospital."
Jack explained that they both knew how to play love interests in "General Hospital." However, he said their characters on "When Calls the Heart" required them to establish a level of chemistry suited for their new roles.
During an interview with FOX 11, Jack admitted that working together sometimes got frustrating for Kristina because he could be a bit of a pot-stirrer in critiquing her lines of making playful comments about her performance.
The soap star revealed that it wasn't his idea to cast his ex-wife. He joked, "I can't say we lined up to do it." He recalled a conversation with Hallmark CEO Bob Abbott, who said:
"What do you think of working with Felicia?' I don't know her name. I just know I want Frisco and Felicia on this show."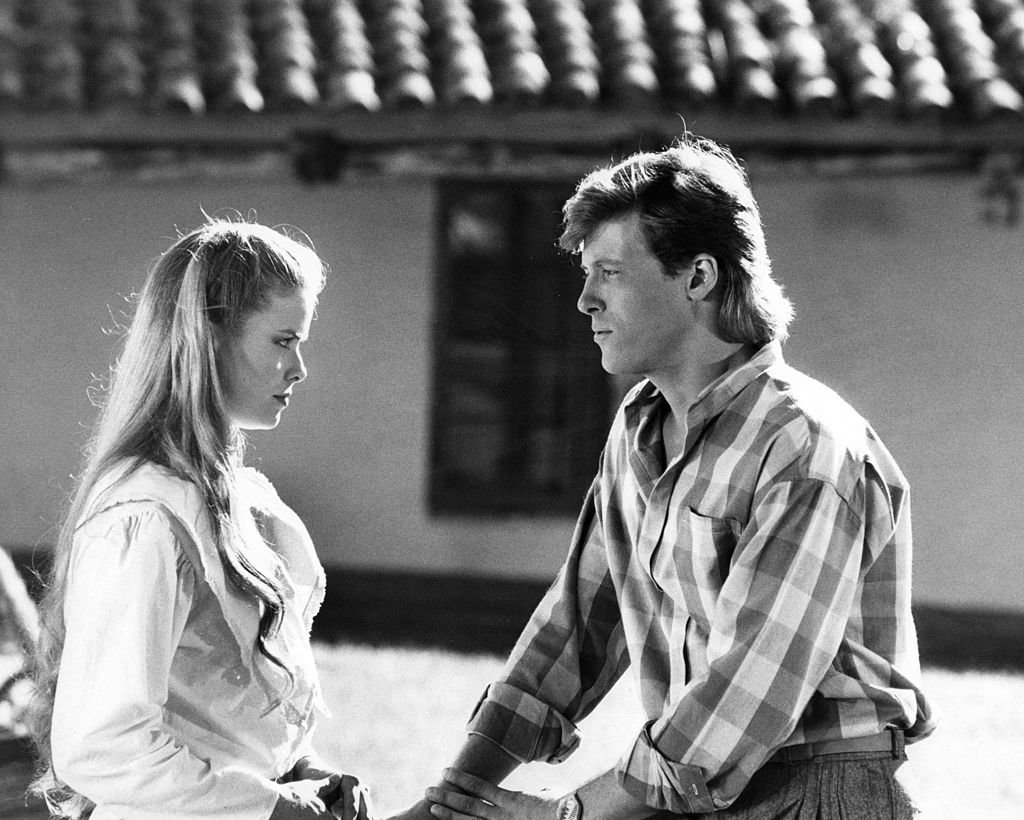 Kristina Wagner and Jack Wagner film a scene for 'General Hospital' on October 10, 1984 | Source: Walt Disney Television via Getty Images
Since working together on the show, Jack had nothing but praises for Kristina. He told the hosts on
KTLA 5
how the show helped strengthen their relationship.
He said it was weird working with his ex-wife at the beginning. However, having the connection of co-parenting their children and working together helped build a bridge, which made them closer.
In 2016, Kristina appeared on an episode of Oprah Winfrey's "Where Are They Now?" She discussed how her divorce made her a better parent.
She confessed that she didn't always make the best decisions as a mother, and her divorce helped her to mature and reevaluate a lot of issues she needed to address in her life.
Please fill in your e-mail so we can share with you our top stories!