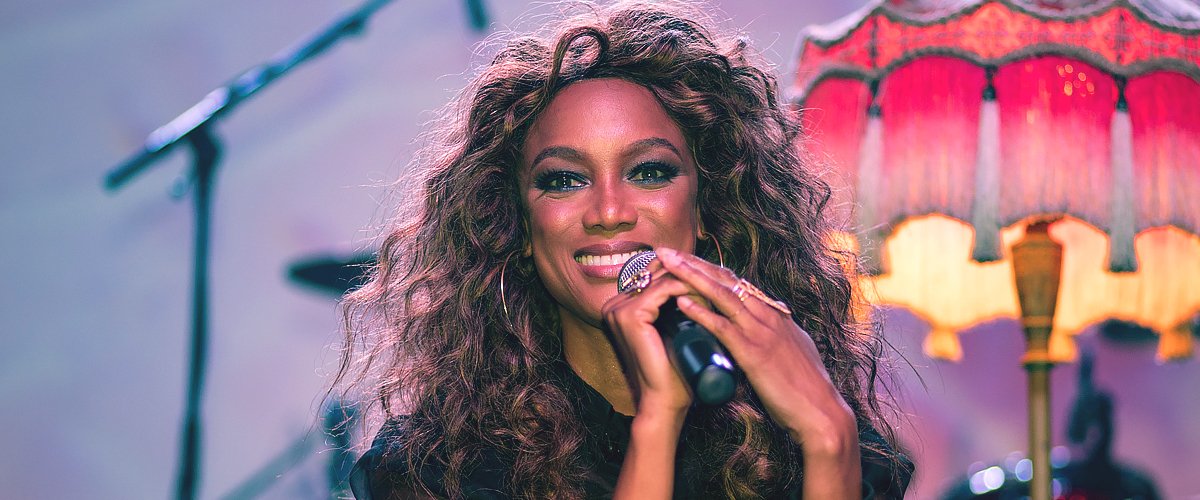 GettyImages
Erik Asla and Tyra Banks Split Two Years Ago — Meet Father of the ANTM Host's Only Son
Tyra Banks likes to keep her personal life away from the cameras as much as possible, which is why there's little known about her relationship with ex-boyfriend Erik Asla, who's also the father of her child.
Erik Asla and Tyra Banks made quite the stunning couple. She's a supermodel and businesswoman, and he's a successful photographer and father-of-four.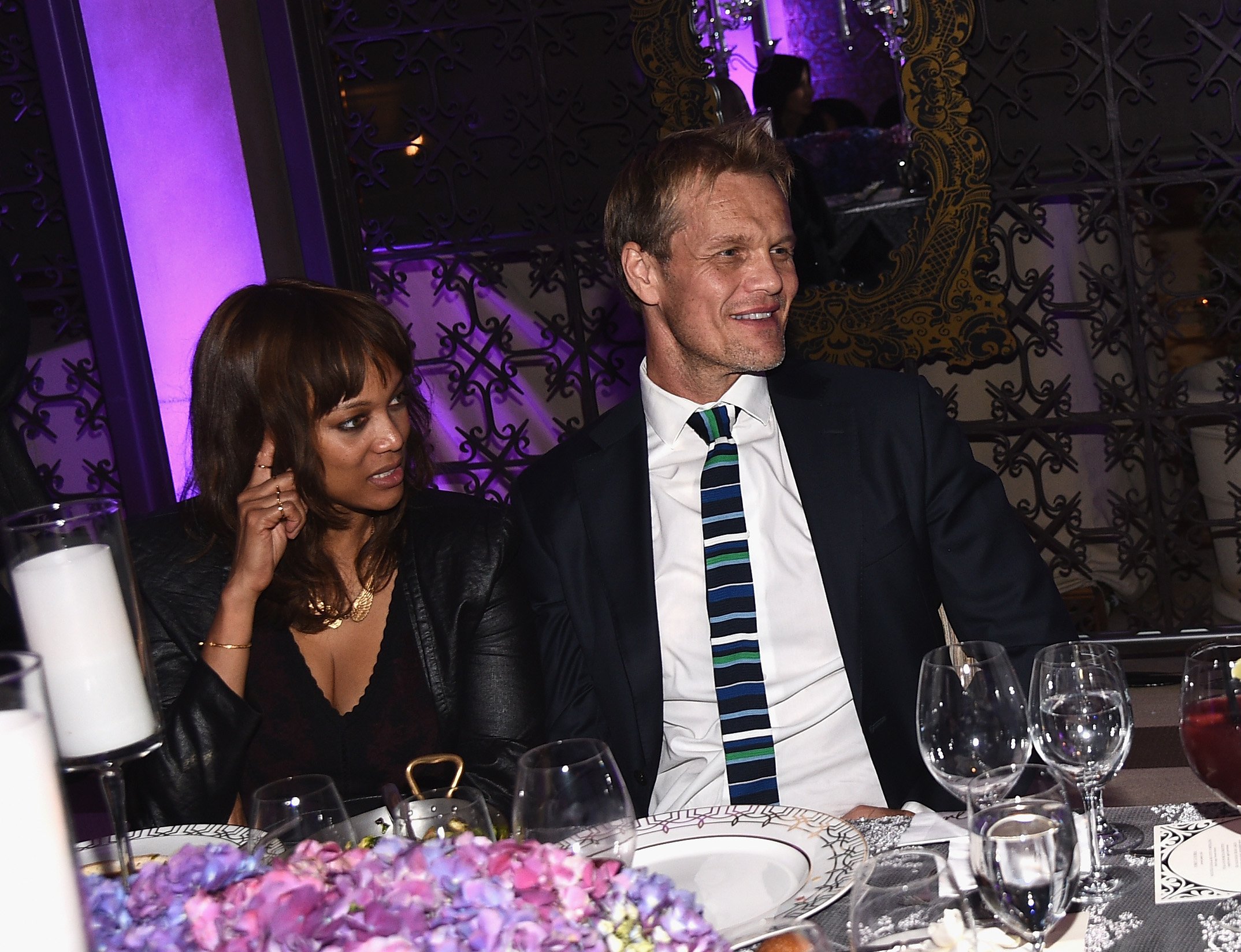 Tyra Banks and photographer Erik Asla attends the August Getty Atelier Dinner at the Montage Hotel Rooftop Grill on November 19, 2014 in Beverly Hills, California | Photo: GettyImages
Although they broke up two years ago, the pair remains in each other's lives thanks to the one thing they have in common: their adorable son, York. He enjoys spending time with both of his parents and has been described by Banks as a brilliant boy for his age.
MEET ERIK ASLA
Erik Asla was born in Drammen, Norway, but currently resides in Los Angeles, California. He is 55 years old, and although there's little known about his childhood or teenage years, he revealed that his career as a photographer started in his early twenties.
York is already showing his potential, as Banks revealed the boy is speaking Norwegian, Spanish and French.
When asked what moved him to pursue a career in art, Asla said that he had an "unfulfilled desire to create." He doesn't remember his first work of art but said he made many failed attempts before getting it right.
Asla lived in Paris for a while before moving to L.A, where he became a protégé of the renowned fashion photographer Herb Ritts. Under Ritts' wing, Asla developed his own style, which was influenced by fashion and fine art photography.
He has worked on fashion advertisements for clients such as Saks Fifth Avenue, Audi and Calvin Klein, and his editorial work has appeared in magazines such as Allure, Bazaar, Vanity Fair, ELLE, Glamour, Marie-Claire, and German Vogue among others.
Asla has also worked in the entertainment industry, shooting the promo images for shows like "FABLife," and "America's Next Top Model," and the film "Life-Size 2," all of them starring Tyra Banks. Asla is a father-of-four. He shares his son York with Banks and has three other daughters from a previous relationship.
ERIK ASLA AND TYRA BANKS' RELATIONSHIP
Asla and Banks met in 2013 while working together on season 5 of the Norwegian version of "Top Model." He was one of the photographers, and she was the host, as usual.
According to what Asla said on the Norwegian-Swedish television talk show "Skavlan," he and Banks had been going out for "business dinners" and, on the third one, something finally snapped, and they realized the relationship wasn't strictly professional.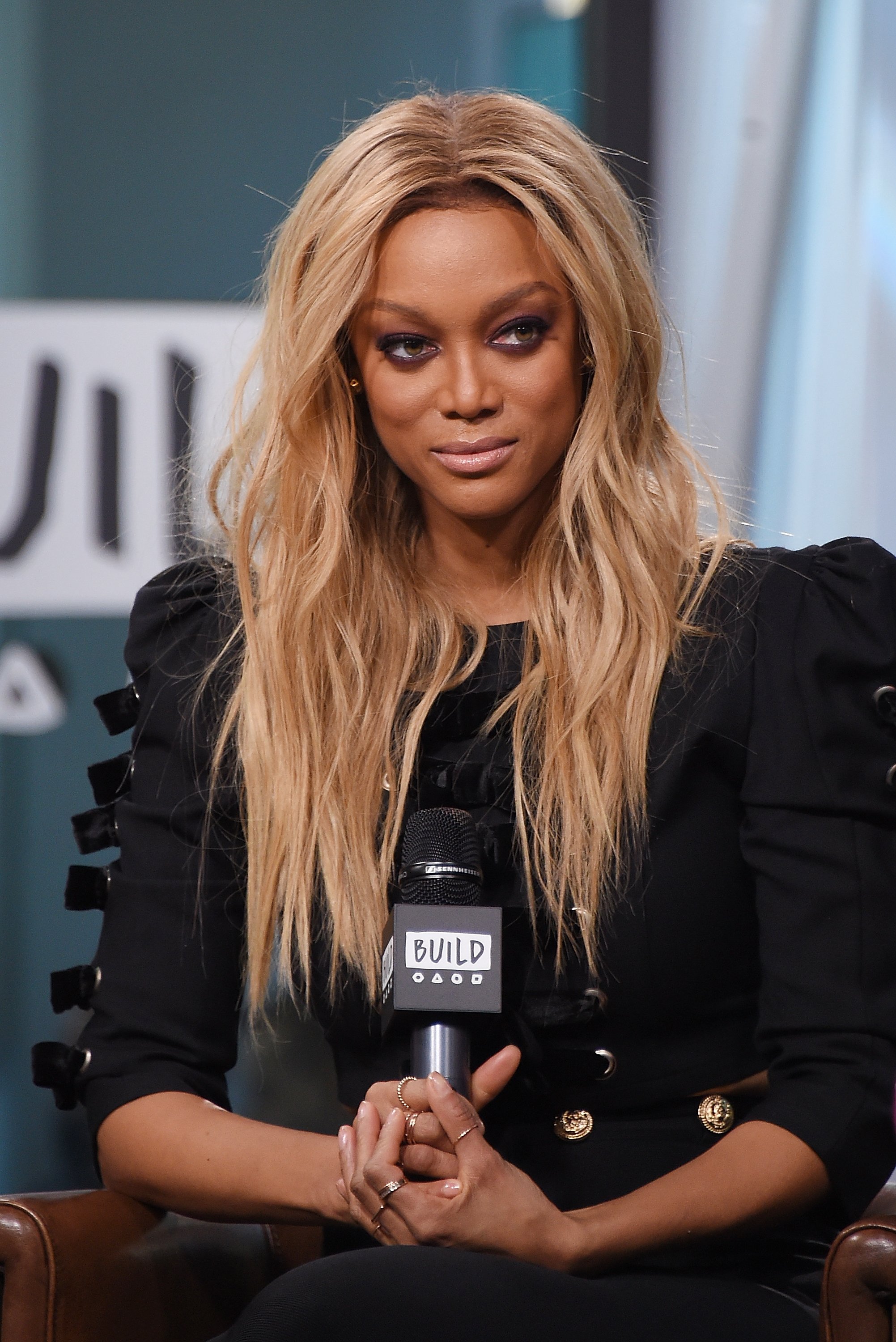 Tyra Banks visits Build Studio to discuss the show "America's Next Top Model" at Build Studio on January 9, 2018 in New York City | Photo: GettyImages
Banks recalled how Asla spilled coffee all over the table because he was looking into her eyes, "and he couldn't take it," she joked.
Soon after, they started dating for real, but the pair tried to keep their involvement under wraps until paparazzi caught them together.
Working with each other, Banks said, was different but wonderful because they shared "creative honesty." Asla explained that they fed off of each other creatively, so they were not afraid to speak up if something wasn't working in a shoot.
ERIK ASLA AND TYRA BANKS' SON
Asla and Banks had been dating for two years when they started trying to have a child. However, as Banks revealed, she faced many fertility struggles.
The supermodel realized when she hit her forties that she regretted not being a mom, so she started going through IVF procedures, but it wasn't a smooth ride.
"I've had some not happy moments with that, very traumatic moments," she told People in 2015. "It's difficult as you get older. It's not something that can just happen."
Eventually, the couple opted for a gestational surrogate, and they welcomed son York Banks-Asla in January 2016.
"We are so excited for our new baby boy bundle of joy," Banks told People at the time. She acknowledged that the journey had been difficult, but there was light at the end of the tunnel.
Banks announced York's birth on Instagram with a photo of a baby's hat. She wrote that York had her big eyes and fingers, and Asla's mouth and chin.
SPLIT AND PARENTHOOD
After four years together, Banks and Asla split in October 2017. It was an amicable separation, according to reports, and Asla moved out of the home they had been sharing.
The pair have a good co-parenting relationship, and York, now 4 years old, loves to spend time with his dad and his three half-sisters.
As for Tyra, she couldn't be happier in her role as a mom. Although she keeps working, the 46-year-old star revealed she has slowed down and stopped multitasking with many projects to pay more attention to her child.
York is already showing his potential, as Banks revealed the boy is speaking Norwegian, Spanish and French, and is very advanced for his age.
Banks has also moved on in the love department and is now dating Canadian businessman Louis Bélanger-Martin. They have reportedly been dating for around a year, and are "very much in love."
Please fill in your e-mail so we can share with you our top stories!