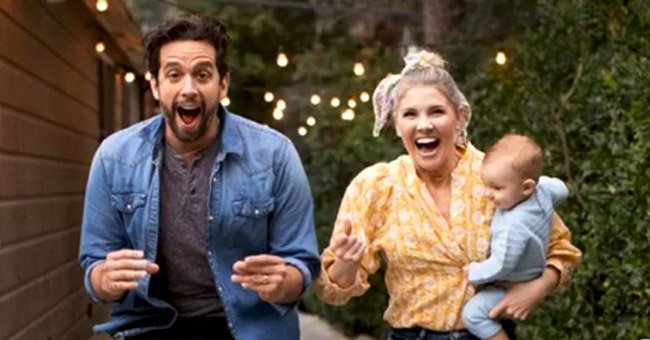 instagram.com/amandakloots
Nick Cordero's Wife Amanda's Heart Breaks for Him Every Day Amid COVID-19 Complications
Amanda Kloots recently urged her fans to stay safe amid the ongoing global health crisis. She also expressed sadness over her husband, Nick Cordero's health condition.
Amid the ongoing COVID-19 pandemic, it remains vital to stay safe, and Nick Cordero's wife, Amanda Kloots, took time to remind her fans. Taking to Instagram, Kloots shared a picture of herself wearing a white T-shirt and a protective mask.
In her caption, Kloots urged her followers to adhere to all of the safety measures and protect themselves from getting infected with COVID-19.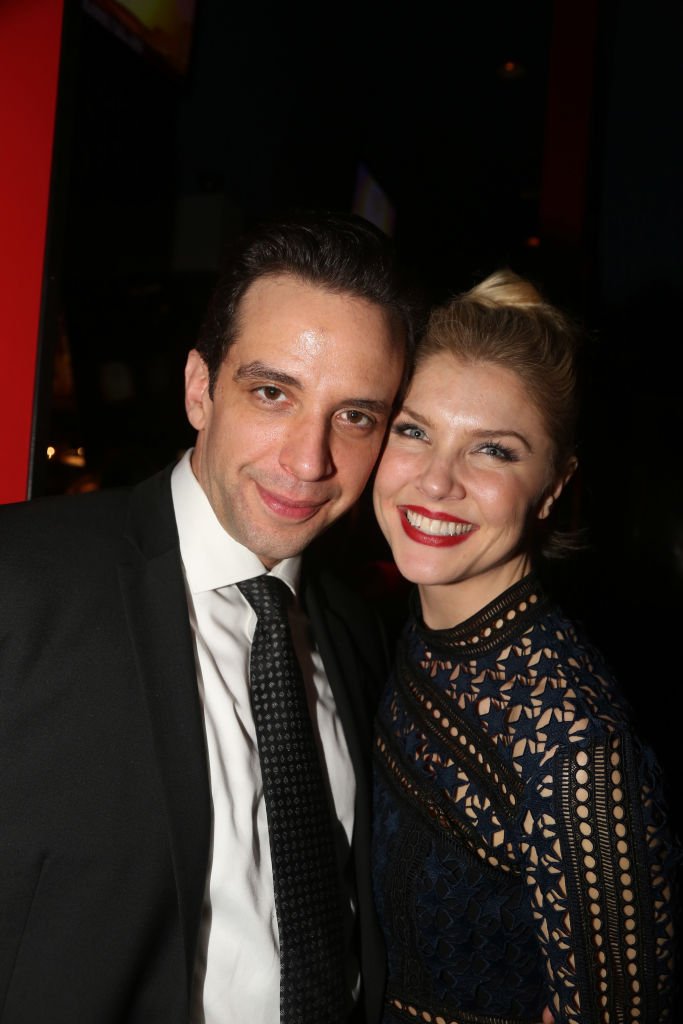 Nick Cordero and Amanda Kloots at Planet Hollywood Times Square on February 19, 2017 | Photo: Getty Images
In reference to her husband's current health condition, Kloots stated that she never believed she or any of her loved ones would get infected with the virus. She added:
"Nick is 41 years old, in shape, and had no preexisting health conditions. He is going on day 75 in the ICU. My heart breaks for him every day. Please be safe.??"
In response to Kloots' post, one user commented, "Always praying for you, Nick and Elvis," while many others left their good wishes for the couple. Back in March, Cordero was admitted to the hospital for what was presumed to be pneumonia.
Also, earlier in June, Kloots disclosed that Cordero had undergone Stem Cell treatment.
Upon getting to the clinic, it was found out that he was infected with COVID-19 and has since experienced health complications, including lung infection and septic shock.
On Saturday, Kloots took to Instagram, where she told fans about thier beautiful love. Sharing a beautiful picture of herself, Kloots explained how she met her husband. She said:
"We were friends first and then fell in love. We got married in NYC in 2017 and had Elvis two years later."
The couple's son, Elvis, turned one on June 10, and ahead of his birthday, Kloots took a trip down memory lane to her birth experience. With a series of photos taken at the hospital just before Elvis's birth, Kloots explained that she was taken to the hospital after being in labor at home for 32 hours.
Amid Cordero's hospitalization, Kloots has continuously taken to Instagram to share updates about his health condition. Recently, she revealed that despite Cordero's severely damaged lungs, he would not be eligible for a lung transplant anytime soon.
Also, earlier in June, Kloots disclosed that Cordero had undergone Stem Cell treatment, which could improve his health.
In addition to lung infections and septic shock, Cordero had his right leg amputated. The actor has also received a temporary pacemaker for his heart.
Please fill in your e-mail so we can share with you our top stories!