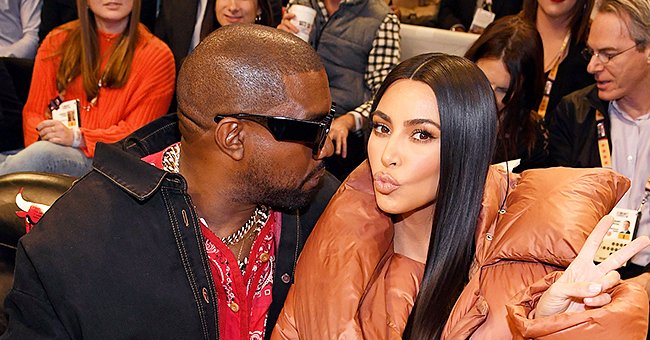 Getty Images
Us Weekly: Kim Kardashian and Kanye West Are Spending Time at Their Wyoming Ranch with Family

The Kardashian-Wests have taken to their ranch in Wyoming and are spending some quality time with their family.
The Kardashian-West's are on the move, this time to their ranch in Wyoming to spend some quality time with their large brood.
Kim and Kanye have escaped to their country retreat with their children and have been joined by Kourtney, her ex Scott Disick, and their three children.
Also in residence is Khloe and her daughter True Thompson as well as Kylie Jenna and Stormi and, of course, the family matriarch Kris Jenner.
The famous sisters have been posting snaps of themselves on the ranch, and an insider said the family was enjoying themselves.
"They're all having fun and doing family activities like swimming etc."
The family had been separated because of the COVID-19 pandemic; however, they recently reunited to celebrate Scott's birthday last month.
The reality TV stars had come together to be with Scott, who had gone to rehab after seeking help for emotional issues.
The source revealed that the pair were doing well but were sometimes on different pages due.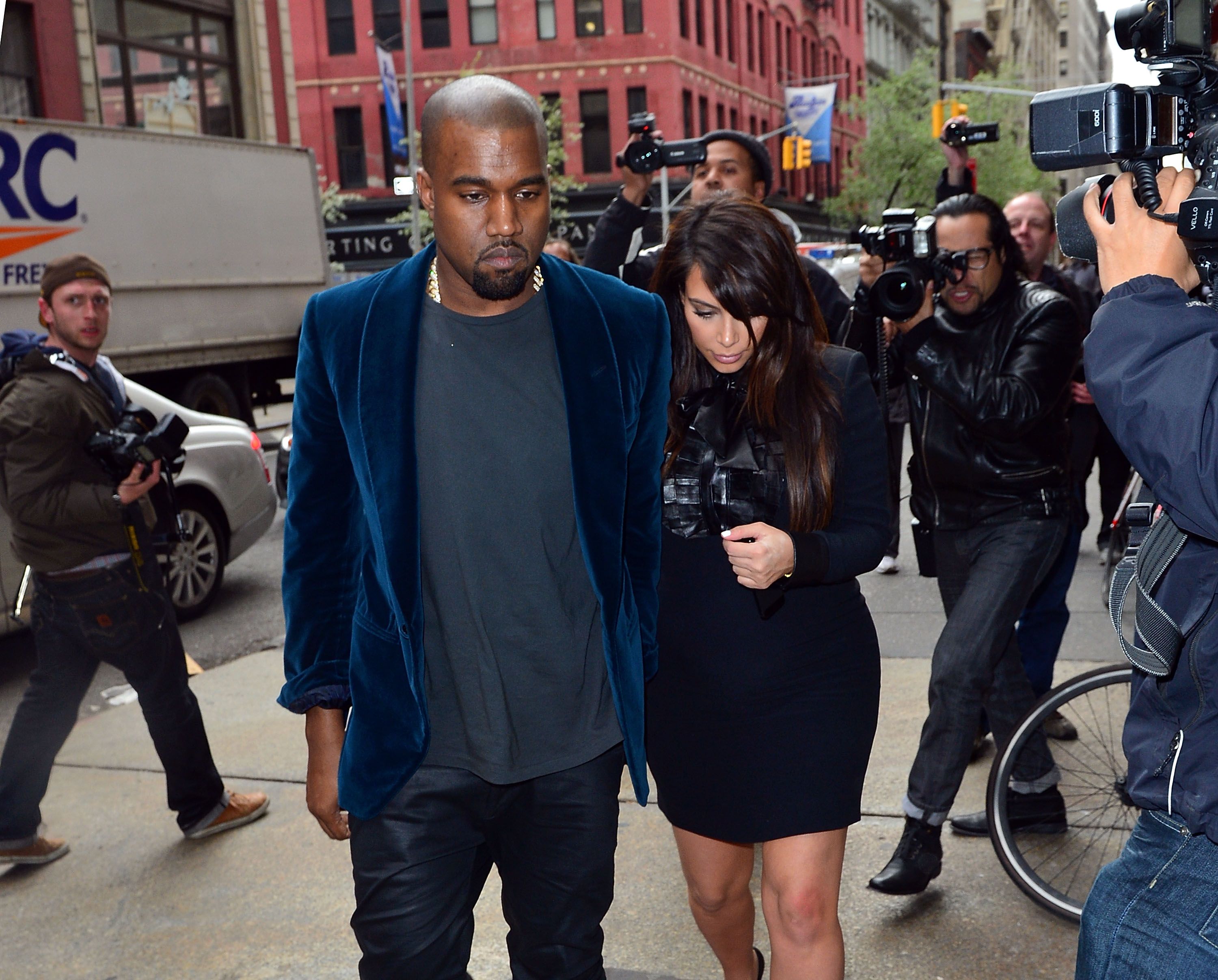 Kanye West and Kim Kardashian-West| Photo: Getty Images
Recently Kim and Kanye opened up about how they were coping with life in quarantine. According to a source, the couple was handling the restrictions very differently.
The source revealed that the pair were doing well but were sometimes on different pages due to the opposite schedules. The source added,
"Kim is working out nonstop and doing her thing. Kanye is having a harder time because he does not have a regimented routine like Kim.
Recently Kanye West announced that he would be launching a beauty and cosmetic products that will include makeup, false eyelashes, and nail polish.
It has been reported that West's company "Yeezy" had filed for a trademark to cover the skincare and beauty products.
As the family spends time together at the ranch, eagle-eyed fans have noticed that Kourtney Kardashian was seen wearing her ex-husbands flannel shirt.
Disick and his ex-girlfriend Sofia Richie were reported to have broken up in May after nearly three years of dating. However, Scott has refused to speak about the reasons for the split.
Please fill in your e-mail so we can share with you our top stories!