Snoop Dogg's Grandson Zion Goes Hiking with Grandma Shante Broadus
Snoop Dogg's first grandson, Zion, who's adorably black-haired melted hearts by posing in a blue T-shirt and matching colored shoes in a new post.
Fans could not keep calm after feeding their eyes on the cuteness overload update on Snoop Dogg's wife's, Instagram page. Shante Broadus, the rapper's wife and Zion's grandma shared a clip and two follow-up shots of the youngster having fun outdoors.
Considering the lockdown and school closure, kids will undoubtedly be bored, so enjoying the luxury of freedom by spending time with grandparents and being outdoors once in a while is something every grandkid would love at this time.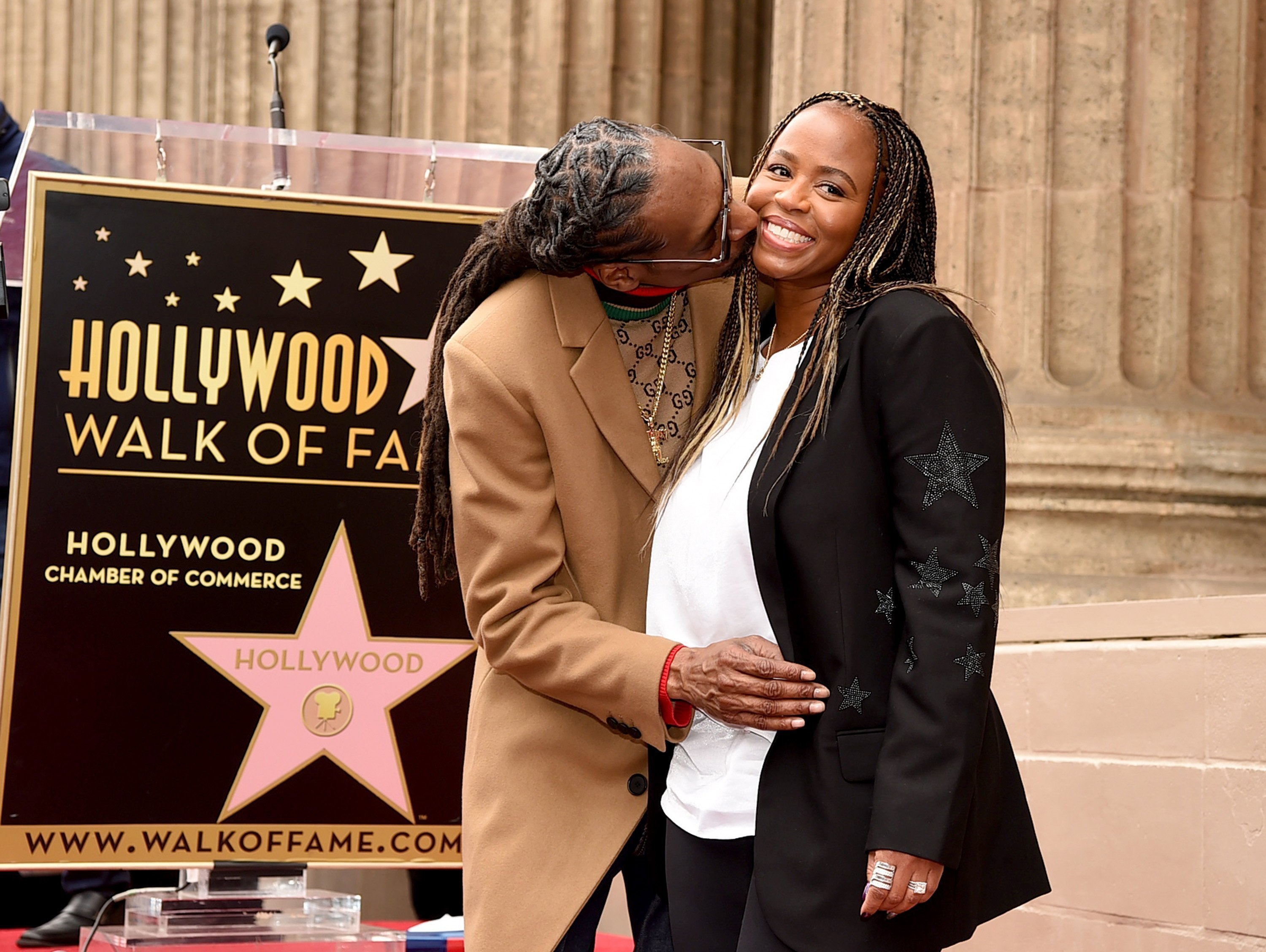 Shante's upload showed her instructing her grandson, who was overjoyed as he climbed up some stairs. Zion, however, complained at some point, and he seemed tired of climbing. Fans couldn't hide their love for the young cutie. Grandma's caption was sweet and inspiring at the same time. She wrote:
"Always Good When You Have A Partner...My Doodle @zionkalvin "Ain't No Mountain High Enough"...#MamaTae."
Zion was born in 2015, by Snoop Dogg and Shante's first son, Corde Broadus. The family was excited to welcome the newborn, and grandpa Snoop shared the news and quipped that he was proud of his son.
Tragedy struck just last year when Corde lost his 10-day-old son named Kai Love.
The couple who have two other kids named Cordell and Cori are also grandparents to two other grandkids. Corde has a younger daughter named Elleven, while his brother Cordell also has a toddler daughter.
In 2018, when Elleven was born, Snoop also showed his excitement by sharing a clip of his second grandchild. 
The Broadus' would have had four grandkids altogether, but tragedy struck just last year when Corde lost his 10-day-old son named Kai Love. Shante, Snoop, and Corde all shared their grief online, but the family maintained that they would forever love the deceased infant.
Love has always played a role in the Broadus family. Snoop, who now shares a more than two decades relationship with his woman, once filed for divorce a few years ago.
After their daughter, Cori, was diagnosed with lupus at a young age, both parents set aside their differences and decided to stick up for their baby girl. Luckily, the lovebirds were able to reignite the sparks, and they exchanged vows for a second time in 2008 at a luxurious yet private wedding ceremony.