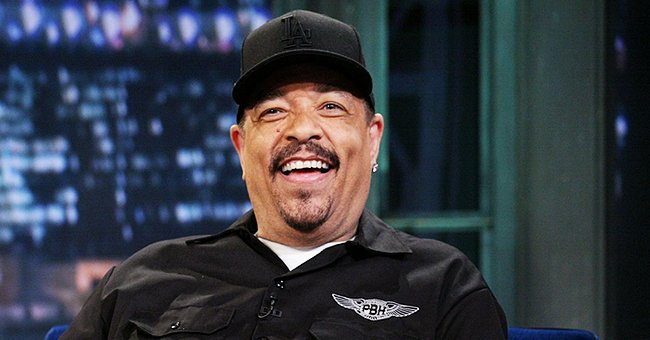 Getty Images
Ice-Ts Daughter Chanel Looks Joyful with Pink Headphones on in a Throwback Photo

Reality TV star and the wife of rapper Ice-T Coco takes to Instagram with a heartwarming throwback video of her daughter Chanel singing adorably.
Coco decided to take a nostalgic trip down memory lane by sharing a sweet video of her daughter on her Instagram story. Bold print on the video read:
"MEMORIES JUNE 15, 2016."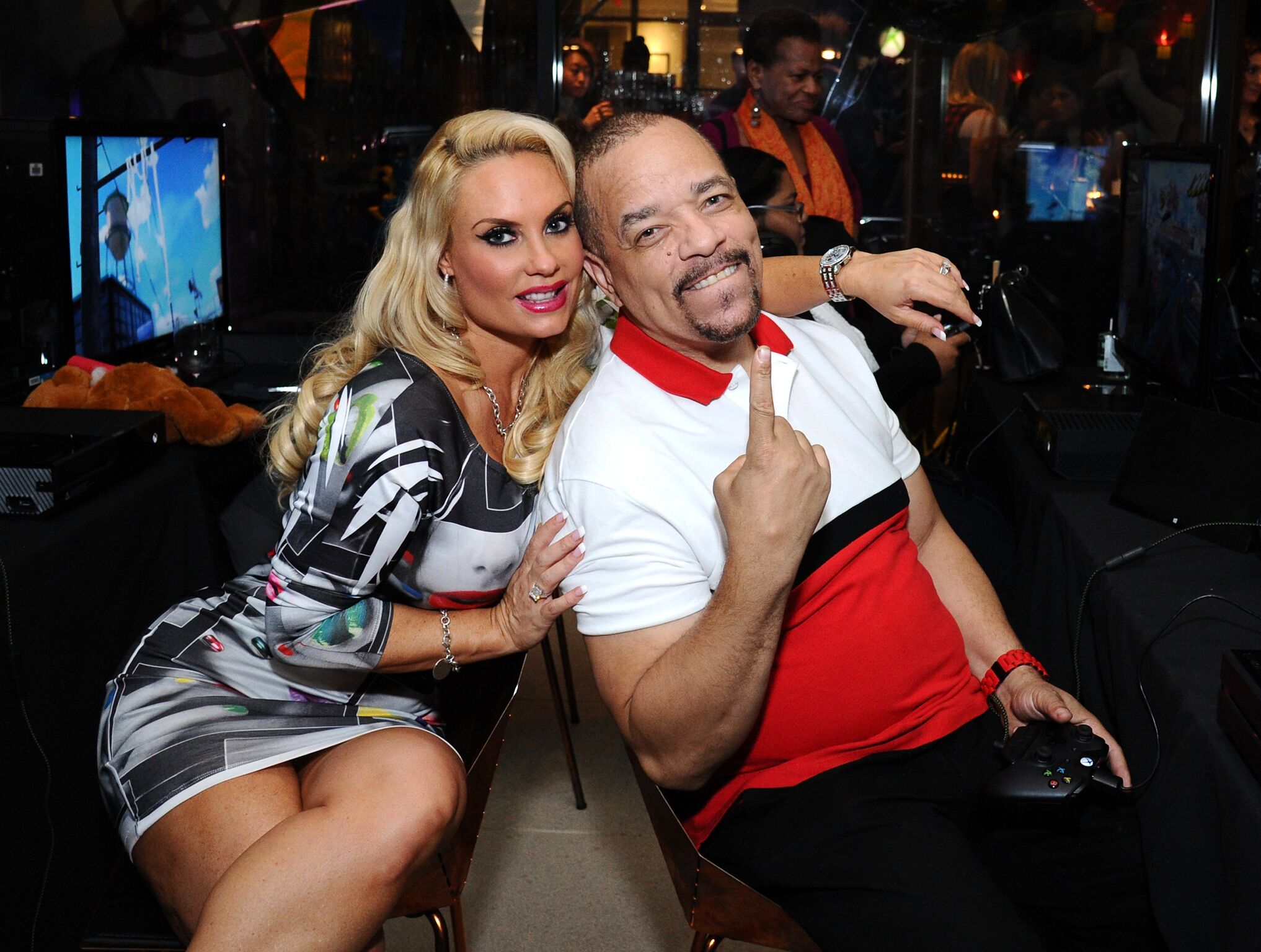 ​Ice-T and Coco celebrate the launch of Sunset Overdrive at the XboxOne Loft on October 27, 2014. | Photo: Getty Images
Baby Chanel was wearing an adorable pink dress with skinny ruffled strap and white stripes that accentuated her flush undertones.
On her head sat matching pink headphones that were fitted just for a teeny weeny head as she fiddled around a bit, paying attention to the music.
The adorable toddler looked absolutely happy and at peace as she sang in a typical baby manner along to the music flowing into her ears.
The tight-knit relationship between Coco and Chanel has received a lot of criticism.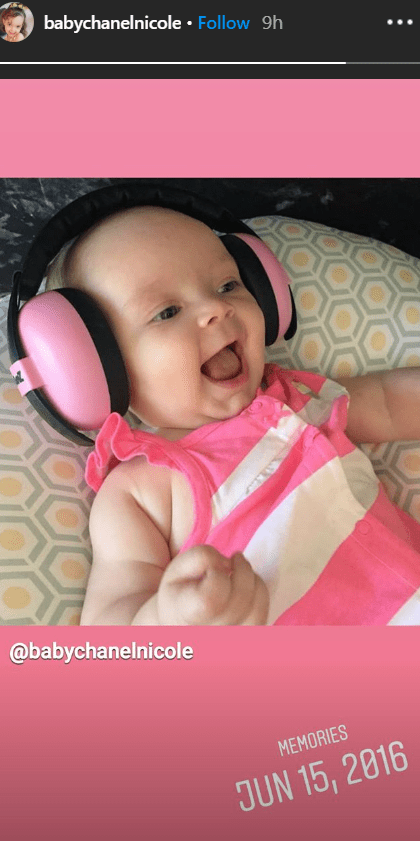 A throwback photo of baby Chanel on her Instagram story. | Photo: Instagram/babychanelnicole
Coco and Chanel are not a pair you can mess with when it comes to being the best mommy and daughter duo. Looking amazing and doing it together is their favorite game.
Early in 2019, Coco and her small brood headed off to Punta Cana to have some time to themselves and have a great vacation.
The former model and her mini-me were only seen wearing matching swimwear all through their vacation. Captioning a photo of the pair in matching swimsuit in a pool, Coco wrote:
"You already know how we do! #matchingduo Swimsuits- @wildblushbikins."
The proud mommy documented the entire vacation, making sure to keep her fans and followers in the loop with her posts.
She showed off photos of some exotic birds that they met, pictures of quiet days by the beach, and exciting moments on a yacht.
The tight-knit relationship between the mommy and daughter is generally perceived as sweet and adorable. Still, as most publicly displayed relationships, the pair started to receive a lot of criticism.
In 2019, the reality star shared a photo of herself breastfeeding her daughter. At the time, Chanel was almost 4, and the backlash that came was unignorable. Coco wrote that she experienced challenges with breastfeeding Chanel right after she was born.
Many people were appalled that she still opted for breastfeeding Chanel, who was already a grown toddler long overdue for weening. Some mothers jumped to Coco's defense, revealing they too, had done the same when they felt it was right for their children.
Paying no mind to the raving trolls and unending tirades about her way of raising her own child, Coco remains ultimately content and happy raising her beautiful daughter with her husband, Ice-T with whom she hit the 16th-anniversary mark in 2016.
Please fill in your e-mail so we can share with you our top stories!