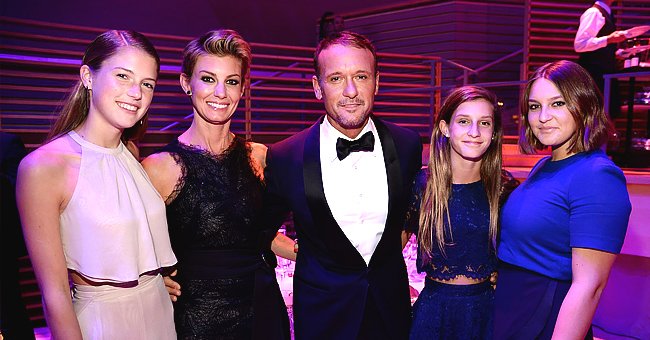 Getty Images
Tim McGraw Is Proud to Have Raised His 3 Daughters

There's no end to Tim McGraw's pride in his three daughters. He raised them to show traditional good manners which they've all carried into adulthood, and not many parents can boast such a thing.
Earlier this week, Tim McGraw did an interview and talked about the most important part of his life — family. The country singer is now the proud father of three adult girls.
His youngest, Audrie, graduates high school this year. McGraw, 53, shares his daughters with fellow artist and wife, Faith Hill. He recalled a story Gracie told him about a visit to a friend's home.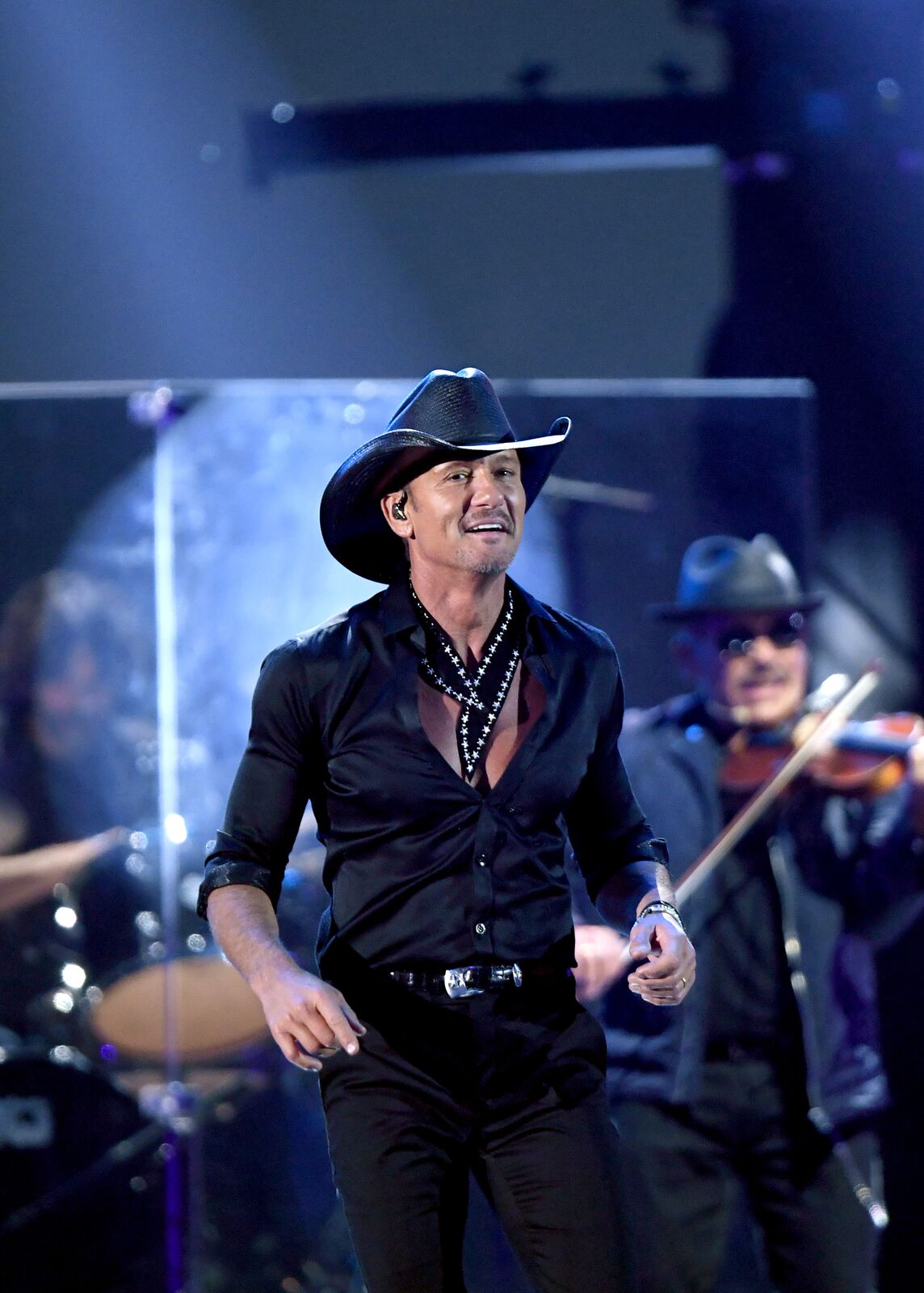 Tim McGraw onstage during the iHeartRadio Music Festival at T-Mobile Arena on September 20, 2019, in Las Vegas, Nevada | Photo: Ethan Miller/Getty Images
GRACIE ABIDES BY HER PARENTS' UPBRINGING
The 23-year-old ended up meeting her friend's parents, who she referred to as ma'am and sir in conversation. Though they tried to tell Gracie there was no need for that, she insisted.
McGraw revealed, "Gracie says, "Look, I can feel my mom yelling at me from across the country if I don't say yes ma'am or no ma'am and yes sir or no sir.' She was laughing about that."
He continued: "That's something to us, where we grew up, it shows respect, and it's nice to see your kids still do that." Indeed, the use of ma'am and sir are not common gestures anymore.
MCGRAW CAN'T STOP TALKING ABOUT THE GIRLS
McGraw's third daughter, Maggie, is 21 years old, while Audrey is 18. Last November, the "Humble and Kind" singer again doted on his girls during a segment of "Today with Hoda & Jenna."
The singer acknowledged that it's not easy raising good kids in the world today. "They're so humble. They have such big hearts, and they work hard at the things that they want to accomplish," he said.
McGraw even said that his girls were smarter than he and Hill in some ways. We do know that at least one of them has inherited the singing gene.
HIS DAUGHTERS' CURRENT INTERESTS
Gracie has taken a liking to the performance arts and appears to be following in her parents' footsteps on stage. In 2015, she joined her dad during a Nashville performance of "Here Tonight."
Maggie, who attends Stanford, is more focused on making a change through activism. She was with her dad at the 2016 Florida Invictus Games and is a Marine Biology student.
Baby sister Audrey's path is not as clear, but she can sing as well. Whatever she decides, she'll undoubtedly have the support of her parents, who have been together for over two decades.
MCGRAW SHOWS SOLIDARITY WITH PROTESTORS
The girls should be proud of their parents as well. They are as vocal and strong-minded as the best of us. Recently, McGraw showed this when he added his voice to protestors' after George Floyd's death.
The singer shared an Instagram post saying that, even if he can't relate, he's doing his best to understand. He referred to the longstanding principle of equality and the golden rule — treat others as you want to be treated.
We're reassured that McGraw has also taught his daughters similar values, which they'll be putting into practice as they grow into adulthood. McGraw has every right to be proud of his lovely family.
Please fill in your e-mail so we can share with you our top stories!