Tim McGraw Supports Protesters' Movement with a Touching Post Following George Floyd's Death
Tim McGraw is extending a show of support towards the African American community as they deal with the death of George Floyd. Even if he can't relate, he's doing his best to understand. 
On Sunday, Tim McGraw took to Instagram to share his take on the incident in Minneapolis that took place a week ago when George Floyd, a 46-year-old man, was killed by a police officer.
The devastating tragedy has since sparked protests across the nation, and the four officers involved were fired. "I am a human being who loves people, all people," wrote the country singer.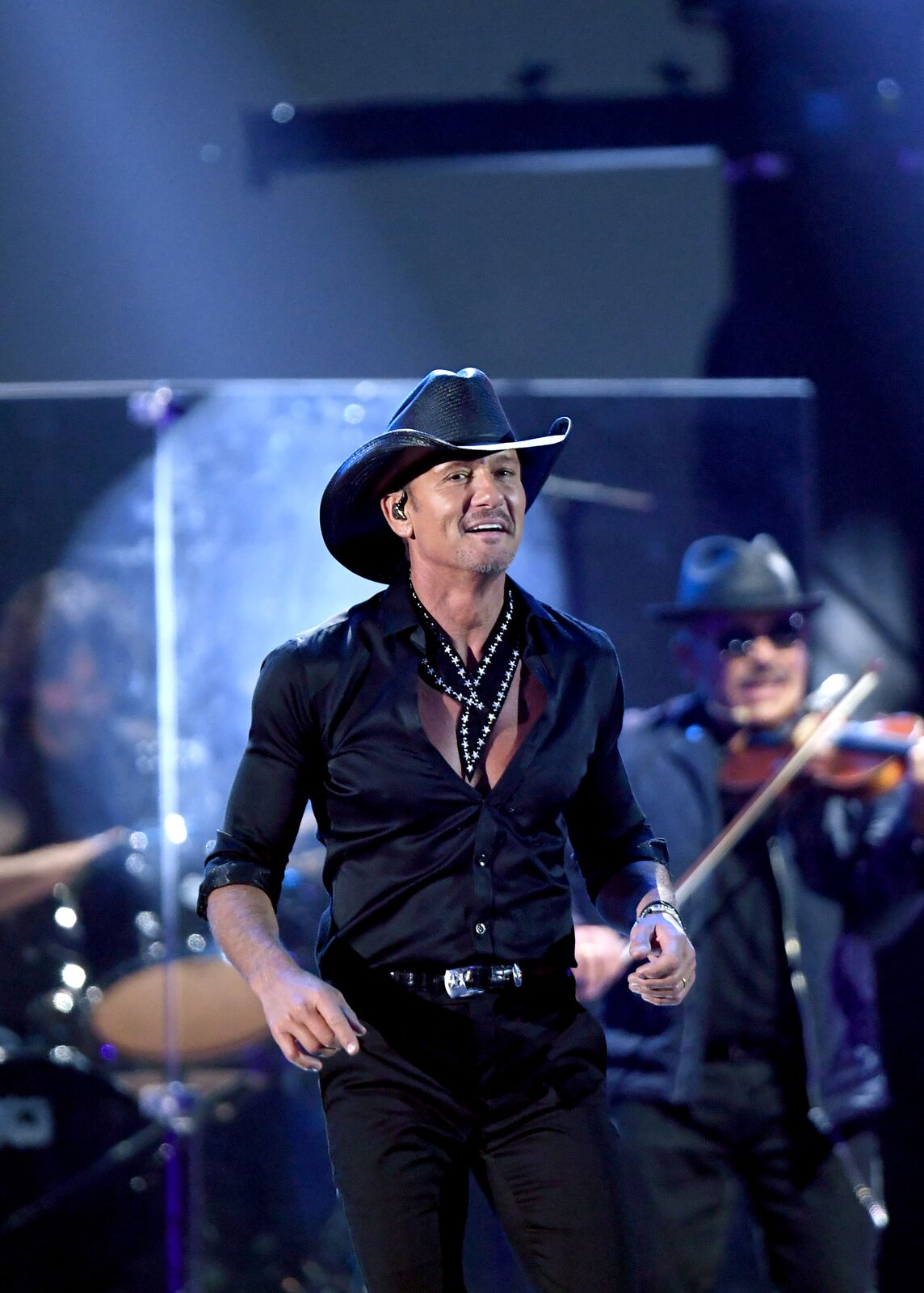 MCGRAW SHARES SUPPORT AFTER FLOYD
He began the post by referring to the longstanding principle of equality and the golden rule that we should love others as we love ourselves. However, he's keenly aware of what's going on in the country. 
He notes: "I don't know how it feels to walk down the street at night and feel eyes of suspicion. I don't know what it's like to carry the worry for my child simply because they are black. I won't pretend to." 
HATE IS TAUGHT TO CHILDREN
McGraw called for others to share their voices and bring light to the injustices going on. While he doesn't have the answers, we all should be looking to find a way to get our message across. 
He finished by reminding his followers that all children feel and all of them love, while hate is something that is taught. He added hashtags, "Stand Together, Unity, and Stay Humble and Kind." 
The country singer attached a photo showing five hands, all wearing white wristbands with the last hashtag. Four of the hands were of black people while one was of a white person. 
OTHER CELEBS WHO'VE SPOKEN OUT
McGraw, 53, joins a slew of other celebrities including former POTUS and FLOTUS, Michelle and Barack Obama, who have spoken out via social media regarding George Floyd's death. 
Singers Rihanna, Beyonce, Cardi B also had something to say about the tragic event. Actresses Zoe Kravitz, Katie Holmes, Tracee Ellis-Ross, and models Bella Hadid and Naomi Campbell added their voices. 
MCGRAW RELEASES MOTHER'S DAY SONG
The "I Need You" singer's appeal follows the release of his Mother's Day song last month in which he again reached out to fans to spread love. This time, he wanted them to call their moms. 
McGraw's song, titled "I Called Mama," was later released with a video that showcased submissions of fans with their mothers as well as the singer and his mom. 
A MESSAGE FOR MANY SITUATIONS
McGraw explained on "Good Morning America" that "On the one hand, this song is literally, 'Hey, call your mom.' On the other hand, you look at a time like this, there are real hardships for everyone."
At the time, the singer was referring to the coronavirus pandemic. With the George Floyd incident, the song can again be looked at in another way relating to black men's plight.