Kenya Moore's Daughter Shows Intelligence as She Correctly Identifies Flashcards in a Video
"Real Housewives of Atlanta" star, Kenya Moore's baby daughter, Brooklyn Daly, has always shown that she is a smart little tot, and the latest video shared by her mother gave credence to that fact. 
Kenya Moore shared an adorable video of her baby daughter Brooklyn learning her cards and correctly identifying them, an impressive feat by the 19-month-old.
In the video, Moore held cards with images of objects, animals, etc., on them and asked Brooklyn to identify each one of them. The little tot, confident in her abilities, did just that.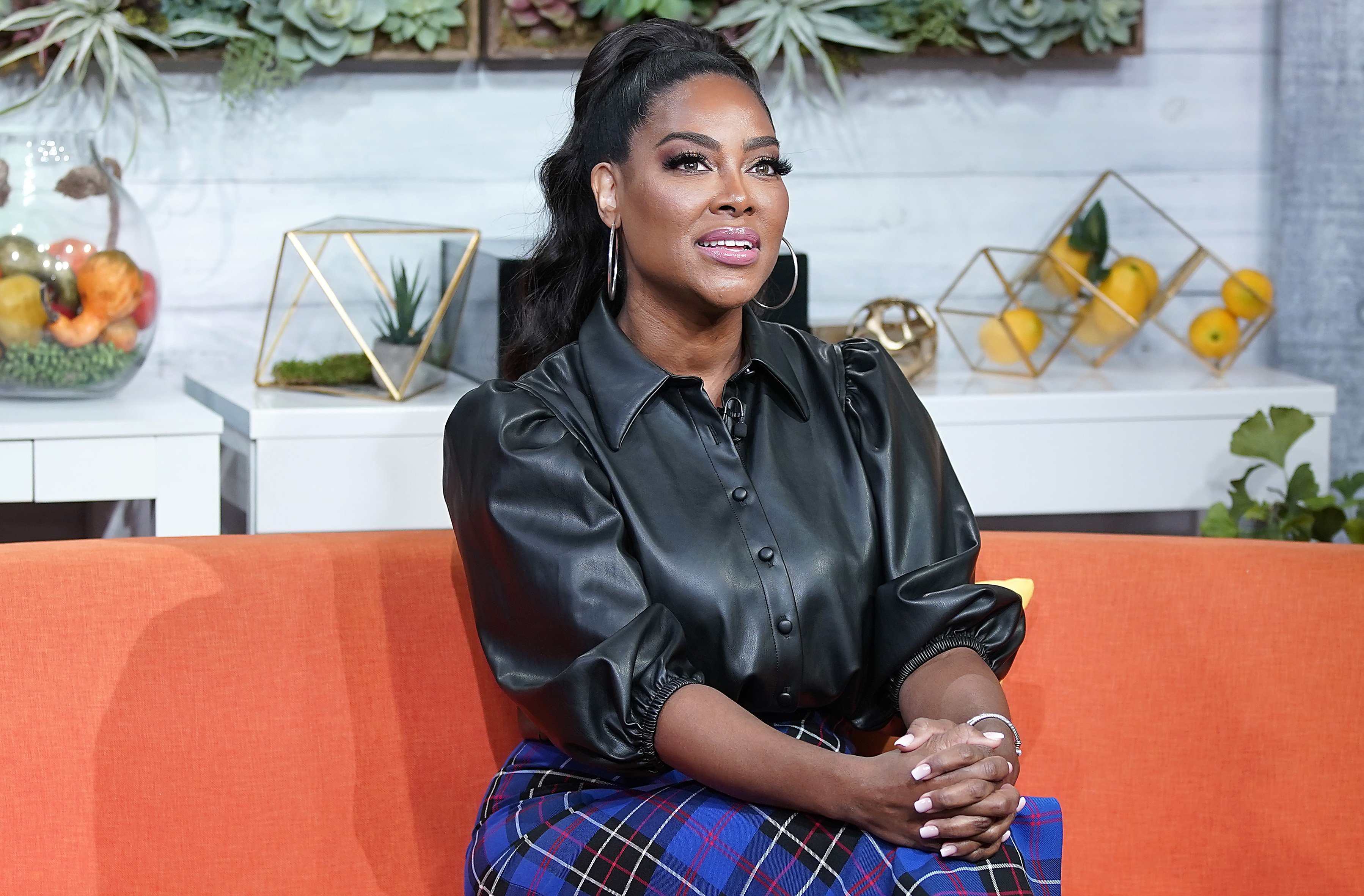 She was able to identify most of the cards, and her impressed mother cheered her on as she did; when Brooklyn finished identifying all of the cards, Moore high-fived her smart baby girl.
Moore also said that Brooklyn was the smartest baby in the world before the video ended. In the caption to the post, the happy mom described her daughter as the light of her life, writing: 
"@thebrooklyndaly learns her flashcards...She is kind, loving and smart! This is the light in my life I need in such difficult times."
Kenya Moore's fans were also pleased with the video and commended Brooklyn for a job well done in the comment section of the post. In her remark, Moore's co-star, Kandi Burruss, applauded Brooklyn, writing, "Great job!"
Kenya Moore always shares videos and pictures of her daughter on her Instagram page, and in a post on May 22, she revealed that Brooklyn was following in the footsteps of her friend and co-star, Kandi Burruss. 
In the video, Brooklyn displayed her musical skills, and her mother cheered her on in the background. In the caption to the post, Moore wrote: 
"@kandi winning @maskedsingerfox has inspired @thebrooklyndaly to do a self tape audition for the baby version..."
Brooklyn is not just a singing star but also a top model after landing her first modeling gig as the face of her mother's haircare campaign tagged, "Kenya Moore Haircare," which will feature in various "Sally Beauty" stores nationwide.
Brooklyn has been at home with her mom in the quarantine period, with the pair sharing so many memorable moments. One of the posts Moore made in late March showed her daughter wearing a pair of oversized sunglasses. 
In the picture, Brooklyn was reclined in her baby car seat, rocking the big shades, which belonged to her mom, and looking ready to go. Her mom captioned the post, "#mood."
Kenya Moore shares Brooklyn with her estranged husband, Marc Daly. The couple's union hit the rocks recently, but they are trying to work things out.
During quarantine, the couple has stayed separately, with Moore in Atlanta with their daughter, while Daly remained in New York, where he owns a restaurant called "SoCo."