New York City Mayor Bill de Blasio — 8 Things to Know About His Family
New York City Mayor Bill de Blasio comes from a prominent clan interested in politics. The two-term public official is also a proud patriarch of a diverse family.
Ever since de Blasio became the city mayor, his family's diverse background has influenced his political campaigns, as reported by Business Insider. Aside from greater access to quality education, de Blasio has been advocating for social reforms.
The mayor's long-time advocacy for social reforms make references to his biracial family. Here are eight interesting facts about the family.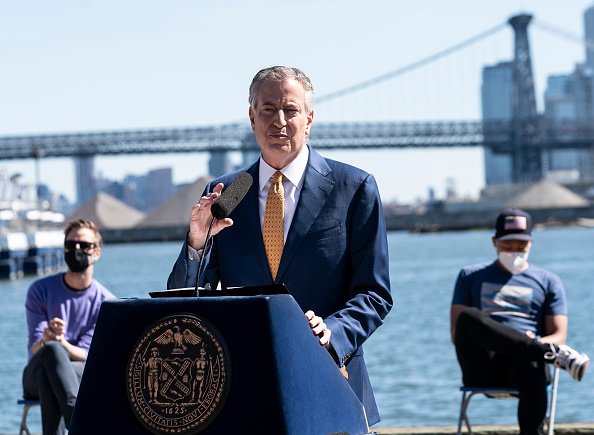 PROGRESSIVE INDIVIDUALS
1. Mayor de Blasio is of Italian lineage while his wife, Chirlane McCray, the city's First Lady, is of black descent.
2. The family is composed of progressive individuals. McCray led an accessible mental health program called "ThriveNYC" in 2015, as reported by Business Insider.
Her mental health reform became a model for other countries. Because of her efforts, she was named by Time as one of the 50 most influential women in 2018.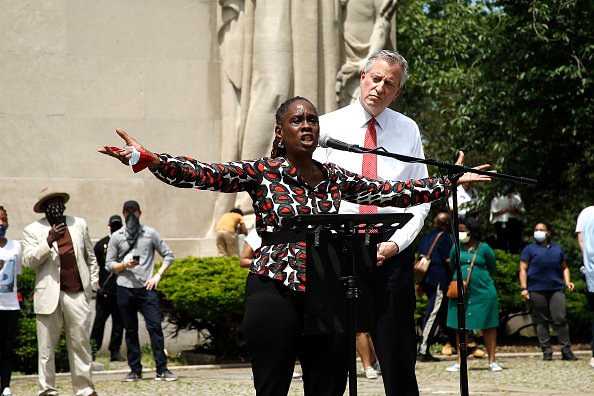 SOCIALLY-CONSCIOUS CHILDREN
3. Their daughter Chiara, 25, is a member of the Feminists for Justice at Santa Clara Community Action Program since 2015.
4. Her brother, Dante, 23, is equally vocal about societal concerns. In 2019, he wrote an opinion piece about his perspective and experiences with police, being a young black man.
The first lady's honesty was in line with a program she led for those struggling LGBTQI youth in 2019.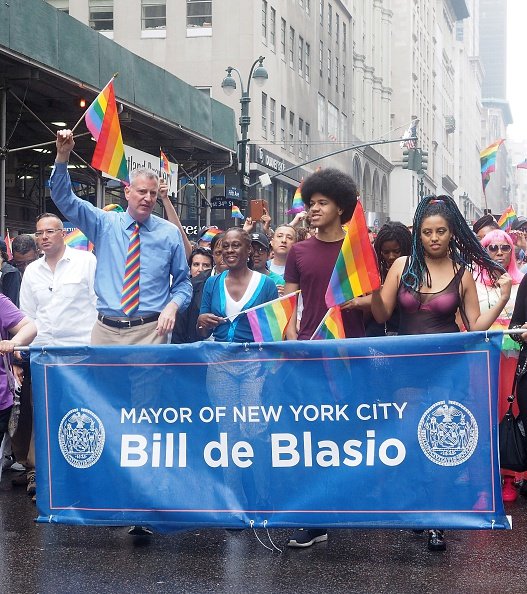 STRONG FOUNDATION
5. McCray could have been the next black first lady if her husband did not back out of his presidential bid.
6. Her presence today is backed with a strong foundation she built 40 years ago, as reported by Oprah Magazine.
She is no stranger to social injustices having been exposed to these issues at an early age. Her writings about racism and bullying speak much about her present political activism.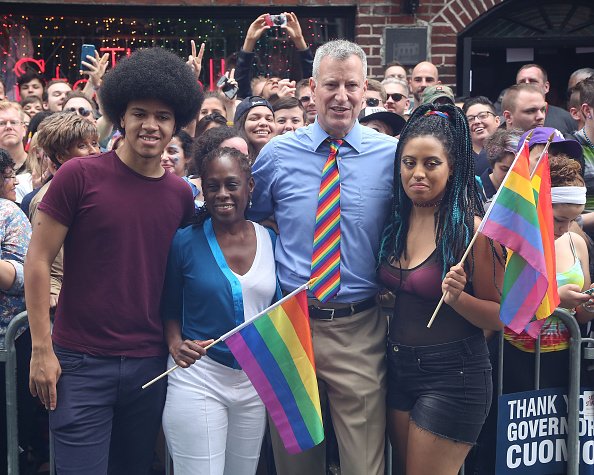 A STAUNCH FEMINIST
7. She became a feminist after she joined the Combahee River Collective, a group of Black feminists. "Our politics initially sprang from the shared belief that Black women are inherently valuable," according to the organization.
8. What is more interesting about the family is that its matriarch was once a lesbian. McCray said she identified herself as a lesbian when she arrived in New York in 1977, as reported in New York Post.
"I identified as a lesbian, so I know intimately the struggles that young people have had. I was not rejected by my family like so many of these young people are, but it's really difficult," she said.
HELPING LGBTQI YOUTH
The first lady's honesty was in line with a program she led for those struggling LGBTQI youth in 2019. Her program aims to provide internships and training, as well as mental health support.
There is more to learn about the de Blasio family, especially McCray. Aside from her activism, she is a renowned writer, editor, and poet.