Gymnast Simone Biles' Rumored Ex-boyfriend Shows off Toned Abs and Tattoos in Recent Photo
Former gymnast Stacey Ervin Jr., amid speculations of a break-up between him and Olympic gold medalist Simon Biles, shares a dreamy picture of himself on Instagram.
Ervin recently treated his fans to a view of his well-toned body in a bedroom photo. The image features him sitting on the bed in an angle that highlights his unclad tattooed abs.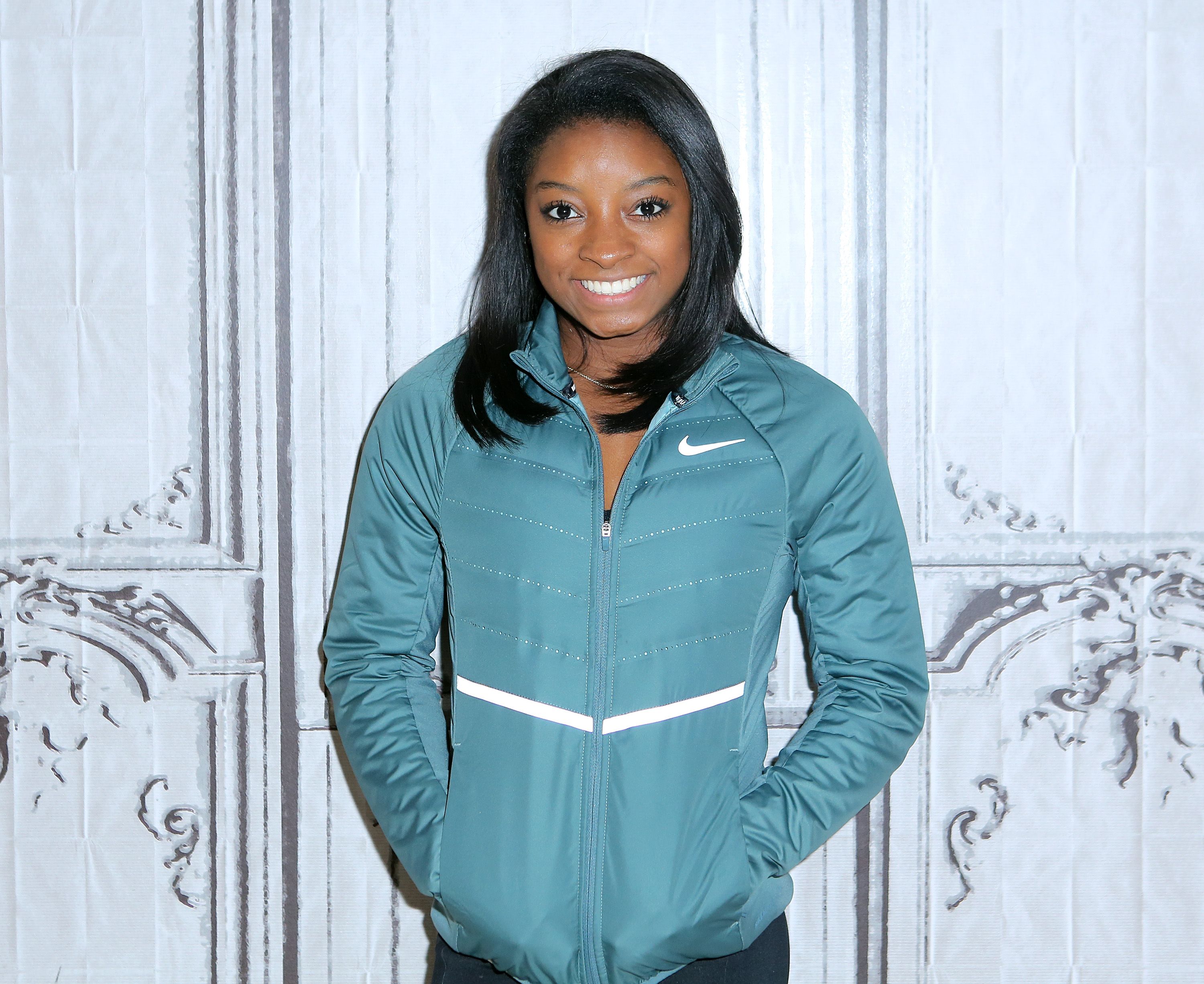 He also pulled his hair to the back in a ponytail to show off his handsome face adorned with a subtle smile. While many of his fans are quite thrilled by his fantastic physique, some are not oblivious to the inspiring caption. He wrote,
"Embrace the things that make you unique, or no one else will."
The 26-year-old is quite famous for his captions, especially the sweet notes that followed photos of Biles, who he started dating in 2017 as reported by the Black American Web. 
One of them is the reported last heartwarming message he wrote for her when he shared snaps from their vacation at Disney's Animal Kingdom. 
The couple is, however, rumored to have split up based on recent activities on their social media pages and a cryptic message on Simon's twitter.  
According to Black American Web, last year, Biles was consistent with posting the gym rat on her Instagram but has now unfollowed him, and they have both erased each other from their social media pages
The outlet adds that in February, she shared a tweet speculated to have been as a result of a break-up. The tweet read, "it's real when it hurts." 
Before her relationship with Ervin, there were rumors that she was in a relationship with fellow Olympian, Arthur Nory Mariano after she captioned a pic with the Brazilian gymnast, "My Brazilian boyfriend."
The duo, however, cleared the air in a chat with US Weekly. They both admitted that they were just friends, and the "boyfriend" tag was just a joke.
When she officially began dating, she was not shy about showing off her relationship. In fact, People created a slideshow for the couple four months after their second anniversary in August. 
Resuming training after about seven weeks break due to COVID-19 influenced lockdowns, Olympic Channel reports that Biles provided her fans with a sneak peek of her gym activities. 
While the details of her current relationship remain hanging in the air, she is still a very gifted gymnast. She posted a video of herself doing a triple-twist and ended with a double back away from the balance beam.