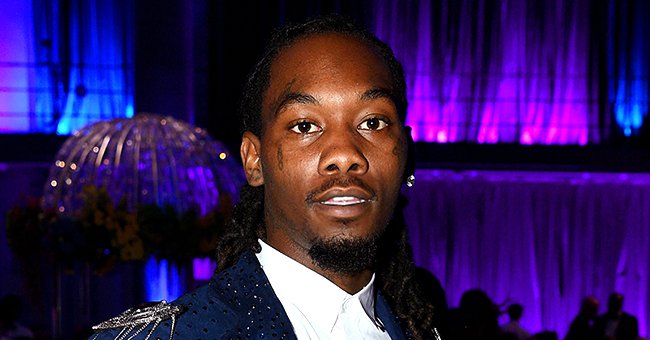 Getty Images
Offset's Little Daughters Show off Their 'Sisterly Love' in Rare Family Video
Offset's daughters Kalea and Kulture show the love they have for each other as they hold hands and walk down the stairs in a new video posted by their proud father.
Just as the love of a mother or father cannot be comprehended, the love most siblings have for one another cannot be explained. Interestingly, the love shared between two sisters is indescribable.
Rapper Offset shared a video of his little daughters Kalea and Kulture holding hands as they walked down the stairs while counting, and his voice could be heard in the background encouraging the girls.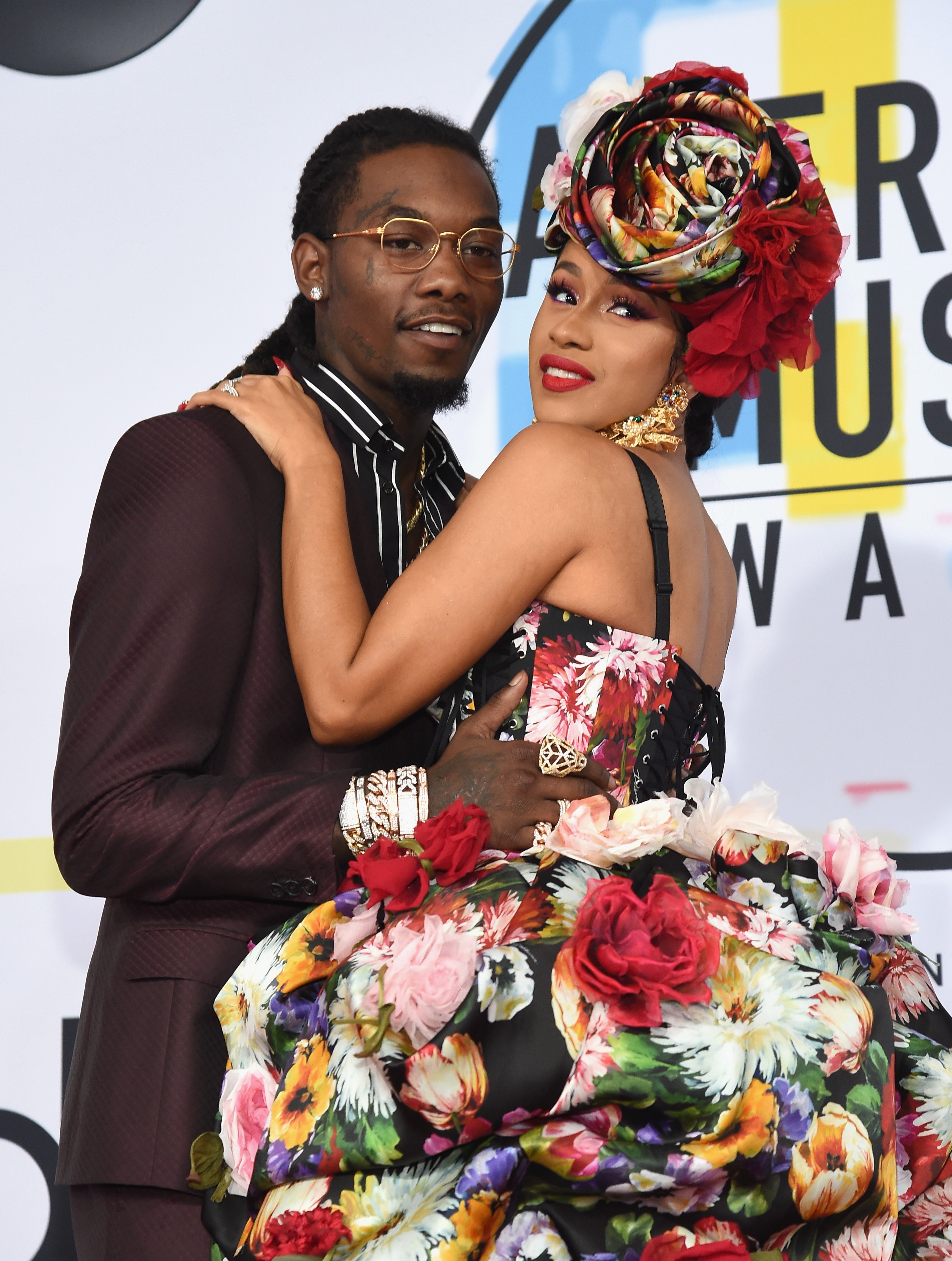 Offset and Cardi B attend the 2018 American Music Awards at Microsoft Theater on October 9, 2018. | Photo: Getty Images
The video showed big sister Kalea holding on to Kulture's hand as she assisted the toddler in making her way down the stairs. Somewhere towards the bottom of the stairs, the sisters started counting and shouted for joy as they made it to the last stair.
In the video, Kalea can be seen wearing a peach-colored shirt with blue jeans and hair styled in two large ponytails. Kulture, on the other hand, wore a white shirt and brown shorts while holding her toothbrush. Captioning the post, Offset wrote:
"Sisterly Love ?."
Kalea and Kulture are Offset's last children and only girls. The rapper who is a father of four kids has two older boys Jordan and Kody. Although he had a complicated relationship with the kids and their mothers for a long time, Offset has admitted to wanting to do better and being in the life of his kids.
Although he had a hard time adjusting to fatherhood, Offset has taken on the role fully.
Soon as the picture dropped, fans and followers of Offset took to the comments section to share their thoughts on how adorable his daughters were. Some expressed that it was beautiful seeing the two sisters help each other.
Others could not help but laugh at how hilarious Kulture looked walking down the stairs while some pointed out that the toddler had her "signature toothbrush" in her hand again. Someone said:
"She always has a toothbrush in her hand, lol sooo cuteee??."
Offset's first son, Jordan, was born when the rapper was only seventeen years old. Although he had a difficult time adjusting and taking on the responsibilities of a father, Offset has now entered his role wholly.
His other son Kody was with his ex-girlfriend Oriel Jamie. While he tried to do better with Kody, he and his ex had issues when he got engaged to Cardi B and did not inform his son.
Kalea, whom he had with rapper Shya L'Amour is his third child. Although he did not initially believe Kalea was his child, he and Shya have worked out their relationship trying to be the best co-parents to their daughter.
Kulture, whom he has with his wife Cardi B, is the last of his four children. Despite the challenges of being there for his kids, Offset admits to trying his best and even dedicated his album "Father of 4" to his children stating that they were his inspiration for the songs on the album.
Please fill in your e-mail so we can share with you our top stories!