DJ Jazzy Jeff Married Wife Lynette Almost 10 Years Ago — Meet the Woman He Calls His Queen
Grammy award-winning artist, DJ Jazzy Jeff, has been involved in several relationships throughout his career, but none of them led to marriage. After over two decades in the spotlight, the veteran disc jockey finally found his "Queen" and got hitched nearly a decade ago.
The renowned deejay, whose real name is Jeffrey Allen Townes, is famed as one half of the pioneering hip-hop duo "DJ Jazzy Jeff & the Fresh Prince," alongside his longtime friend, veteran actor Will Smith.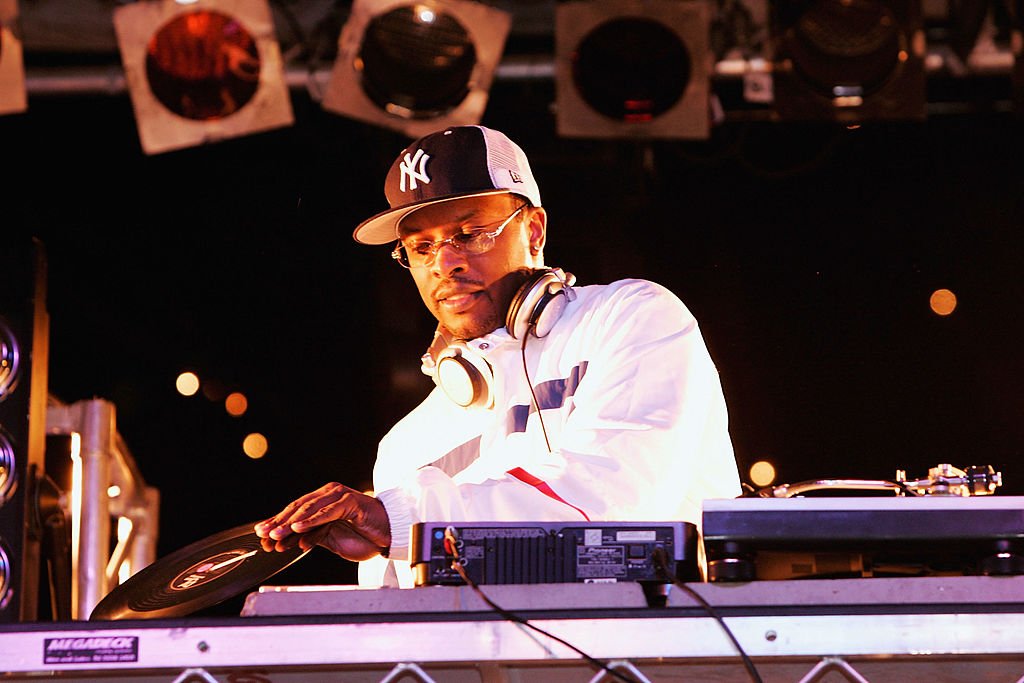 With a successful career spanning over three decades in music and television productions, Jeff remains a highly respected figure in the entertainment industry, both home and abroad.
Despite several years in the spotlight, Jeff has maintained a relatively low profile regarding his personal life, preferring to keep it private. The iconic record producer had been in a few relationships in the past but rarely spoke about love, until he met his "Queen," Lynette C. Jackson.
MEET LYNETTE JACKSON
DJ Jazzy Jeff's wife, Lynette Jackson, is a seasoned author and blogger. Jackson runs a successful lifestyle blog, "Living Remixed," described on the website as "an online resource for those who want to enhance their everyday life through food, entertaining and travel." Apart from her job as a lifestyle blogger, Jackson has spent several years in the media business, and she is the founder of Remix Media Group.
Before meeting Jeff in the late 2000s, Lynette Jackson worked as PR in New York City and had a keen interest in writing. Becoming a mother of twins and a wife helped her explore that hidden passion as she began working from home. 
Jackson describes herself as a lover of great food, fine wine, adventures, traveling, and hanging out with friends. Despite being a family woman to the core, the lifestyle blogger believes that finding the right balance between family time and personal goals, is key to living a fulfilling life. 
DJ JAZZY JEFF'S PERSONAL LIFE
The hip-hop turntablist met PR expert Lynette Jackson in 2007. After dating for over three years, the couple tied the knot on July 30, 2010, in a classy ceremony on the Island of Jamaica, with a few family and friends.
Jeff, 55, explained that he and his wife chose the location because they wanted something off the radar. After all, they wanted to share their special day only with the important people in their lives.
During an interview with VIBE, Jeff also talked about the advice he and his wife got from family and friends about making their wedding all about them. He correctly recalled the advice, longtime friend Will Smith shared with him:
"So many people are there to celebrate your day, that every hour or so during the ceremony you should grab your bride, sit down somewhere, and spend 10 minutes with your wife-to-be."
Over the years, the couple's love has blossomed, and they are known to be very private about their family and personal lives. The lovebirds who have been self-isolating with their twins will celebrate their 10th wedding anniversary next month. 
Meanwhile, back in April, during an appearance on Will Smith's "Will from Home" Snapchat series, the music producer revealed how he struggled with COVID-19 symptoms. Jeff explained how he had returned from a trip feeling very ill, which eventually led to him breaking down and losing his memory. He continued:
"I had a temperature that reached 103. I had the chills. I lost sense of smell. I lost sense of taste."
Jeff explained that he couldn't get tested for COVID-19, and instead, he was tested for flu and got a chest X-ray, which brought the diagnosis that he had pneumonia in both his lungs.
Thankfully, the legendary disc jockey is back to his best, and he has since been urging his fans to stay safe and observe the social distancing guidelines. 
Jeff has two other sons from previous relationships. DJ Jazzy Jeff's kids are both grown up and are pursuing careers in entertainment. Cory Townes followed in his father's footsteps as he chose a career as a deejay, while Amir Mitchell-Townes is pursuing a career in acting.
DJ JAZZY JEFF'S CAREER
Jeff picked interest in deejaying at a very young age and quickly developed a reputation as a school and block party DJ as a teenager. Jeff later formed the rap group "DJ Jazzy Jeff & The Fresh Prince" with his childhood friend Will Smith, which thrust the pair into stardom during the 90s.
The duo linked up with legendary music producer Russell Simmons and released their debut album "Rock The House" in 1987. The album included their hit single "Parents Just Don't Understand" for which the duo won their first Grammy for Best Rap Performance. 
Jeff and Will Smith famously boycotted the 1989 Grammy Awards, when they learned that the awards ceremony wouldn't be televising their award category. In 1991, "DJ Jazzy Jeff & The Fresh Prince" won their second Grammy with their most successful single, which rose to number four on the Billboard Hot 100.
Will Smith later branched into television In 1990, when NBC offered to build the hit sitcom "The Fresh Prince of Bel-Air" around him. Jeff also landed a recurring role on the sitcom, where he featured as Smith's best friend, Jazz.
The show aired from 1990 to 1996, and Jeff featured in all six seasons. After the show ended, unlike his friend Smith who pursued a career in acting, Jeff continued his career in music, working with several prominent artists including Mac Miller, Eminem, Talib Kweli, and several others. While speaking on how his friendship with Will Smith has evolved since their days together as a rap duo, Jeff said:
"We catch-up a lot, it's definitely different, with our careers, family and kids,"
Jeff may not have a wide fanbase in the United States but does a lot of shows in Europe and Asia, where there is great appreciation for DJ artistry.
His adventures and tours all over Europe and Asia are well documented in his YouTube channel, which hosts his web series "Vinyl Destination," a recorded travelogue that follows him and some other DJs as they take over clubs around the world.
Despite his busy schedule and tours around the world, Jeff still finds the time to spend with his wife, and they approach a milestone in their marriage with a lot of optimism for the future.