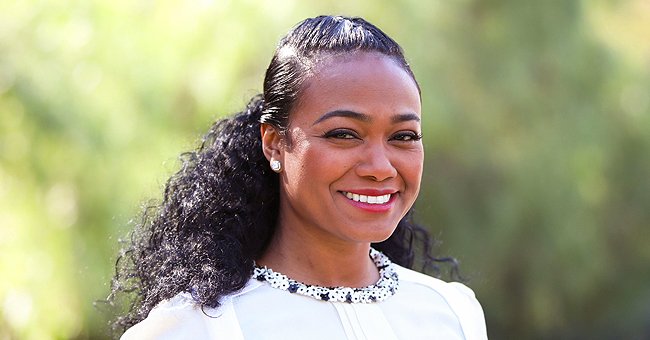 Getty Images
Tatyana Ali of 'The Fresh Prince of Bel-Air' Shares a Video of Her Lookalike Son Alejandro Vaughn

Tatyana Ali recently shared a post that featured the actress holding her toddler, Baby Alejandro, who donned a stylish attire, and fans could not help but notice that her tot is her spitting image.
Amid the global health crisis, Hollywood star, Tatyana has come out to demonstrate some compassion towards nursing mothers with her advocacy call.
Despite the restriction of movement following the outbreak of the coronavirus pandemic, she never fails to glorify the concept of motherhood while spending time with her kids, to her Instagram followers.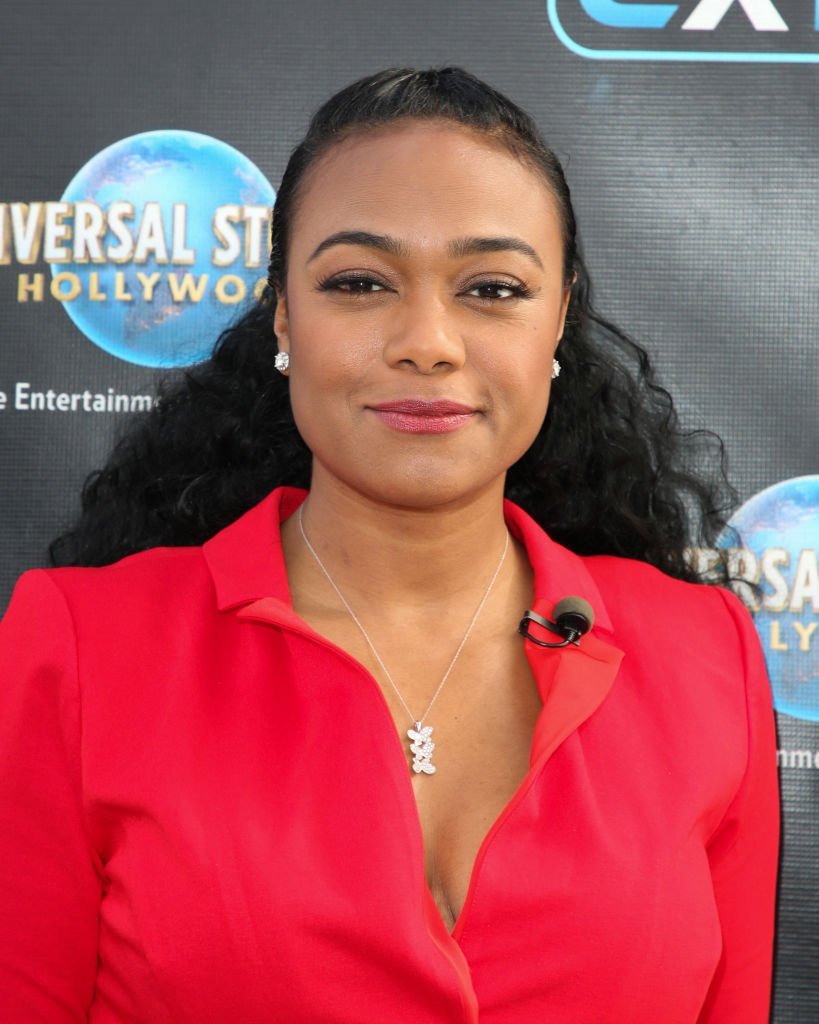 Tatyana Ali visits "Extra" at Universal Studios Hollywood on November 13, 2018 in Universal City, California. | Photo: Getty Images
The onscreen star is among those celebrity moms that delights in flaunting their kids online. The "Fresh Prince Of Bel-Air" star wore a bright-colored attire while her son rocked sea anchor-printed pants paired with a blue jumper in a recent update.
She then went on to solicit her help to families and nursing mothers who are affected by the ongoing situation of the world. The TV actress wrote:
"@marchofdimes we will be supporting: ...Fundraising and advocacy efforts needed to help those families deeply impacted... Resources and training for doctors and nurses in the ICU..."
She stated that the organization would provide educational equipment for expectant moms and families. It will also advance the research for a cure to aid the healthy living of lactating and pregnant women.
This is not the first time a known face will be highlighting the importance of contributing to help combat the coronavirus pandemic.
She shares her two sons, Baby Alejandro and Edward Aszard, with her husband, Dr. Vaughn Rasberry
Other celebrities have addressed the situation by donating money to studies, kits, as well as food banks and hospitals across the state.
The "Ashley Banks" star of the '90s TV drama is a family woman whose compassion for nursing mothers and babies doesn't come as a surprise since she's all about family life.
She shares her two sons, Baby Alejandro and Edward Aszard, with her husband, Dr. Vaughn Rasberry. When the couple welcomed their first child in 2016, the singer went on the gram to share how she's holding up as a new mom.
In a cute post of her baby, she sweetly captioned, "Spending my days learning how to keep up with the little pumpkin. Happy Halloween Everybody!"
After being a mom for more than three years, she told a news outlet that the birth of her second son made her family overwhelmed.
Maintaining healthy relationships is one other aspect Tatyana prides in. She explained that most of the co-stars from "Fresh Prince of Bel-Air" are still her friends, and she ensures to spend time with them once in a while.
Please fill in your e-mail so we can share with you our top stories!