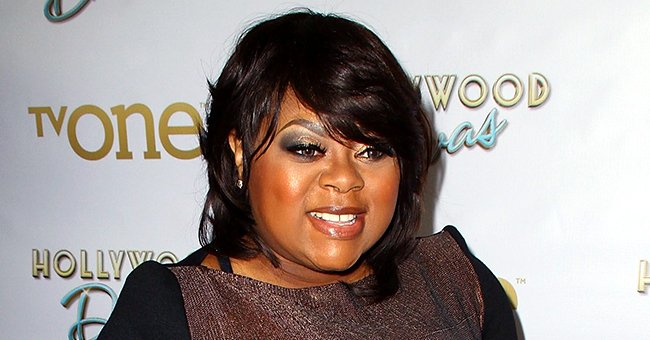 Getty Images
'Moesha' Star Countess Vaughn Looks Gorgeous in a Pink Maxi Dress While Posing at the Beach

Countess Vaughn recently shared a new picture of herself rocking a pink maxi dress at the beach, and the actress looked incredibly gorgeous in the photo.
Amid the COVID-19 pandemic, actress Countess Vaughn is dishing out some encouraging words while also showing off her gorgeous body.
In a recent Instagram post, Vaughn sported a sexy look in a pink Maxi dress that revealed her cleavage as she posed at a beach.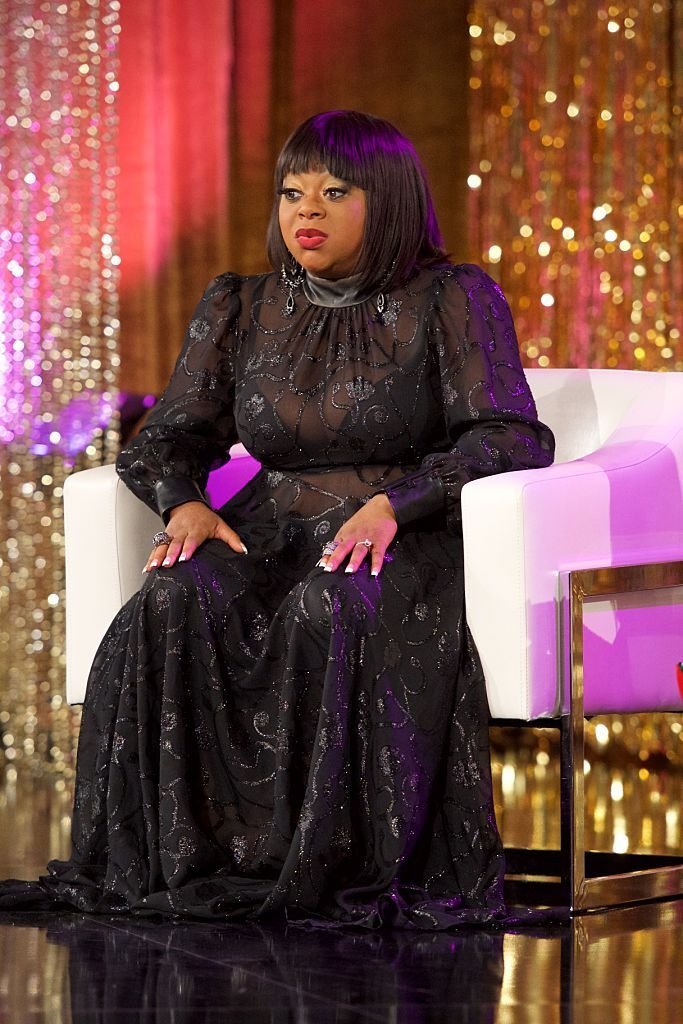 Countess Vaughn at TV One's "Hollywood Divas" reunion special filming. | Photo: Getty Images
Sitting on a rock, Vaughn maintained her balance with one hand against the rock while the other was placed on her laps.
With her head slightly raised, Vaughn stylishly posed for the photo as the beautiful ocean waves appeared behind her. In her caption, she wrote:
"Hey y'all we gotta keep our heads up?"
The post seemed to thrill Vaughn's fans and followers who quickly took to the comments section to leave some lovely notes.
One user wrote, "You look amazing by the way," while another added, "Hi countess, Beautiful pic," with several others also gushing about Vaughn's look.
Vaughn revealed that her then-boyfriend, David Benjamin Richard Whitten, had abused her for over ten years.
Vaughn rose to the limelight for her role as "Kimberly Ann Parker in the 1996 UPN sitcom "Moesha" and the 1999 sitcom, "The Parkers."
Over the years, Vaughn has been open about her struggles with her weight, but in 2018, the actress shared that she was suffering from the skin condition, Vitiligo.
Taking to Instagram, Vaughn shared a video of herself with her daughter. Although the clip highlighted a few discolorations on her face, the actress maintained positive energy when she captioned the post:
"Loving me, regardless of my skin situation."
Vaughn once suffered from a severe scalp infection, primarily caused by the constant application of wig glue to help her wig stay in place.
In 2018, Vaughn revealed that her then-boyfriend, David Benjamin Richard Whitten, had abused her for over ten years.
Vaughn reportedly revealed that Whitten had been insecure about her career and had once thrown bleach at her in a bid to ruin her career.
According to her, Whitten always threatened to kill and release a sex tape of the actress. Because of these, Vaugh was reported to have gotten a restraining order against her former partner.
During the 20th anniversary of "Moesha" in 2016, Vaughn took a trip down memory lane when she spoke about some of her best experiences from the show.
On the show, Brandy appeared as the lead character, "Moesha," while Vaughn played her ride-or-die best friend, Kimberly.
However, things got rocky between the two friends after the show, and they were only able to bury the hatchet after Vaughn offered a public apology in 2015.
Please fill in your e-mail so we can share with you our top stories!