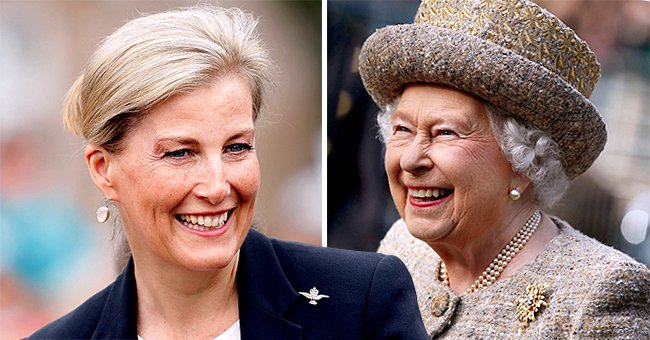 Getty Images
People: Sophie Wessex Fills Void Created by Meghan Markle and Prince Harry's Royal Exit
The Countess of Wessex, Sophie Wessex, is set to fill the void after Prince Harry and Meghan Markle's royal exit.
The Duke and Duchess of Sussex, Prince Harry, and his wife decided to drop the royal title earlier in the year. They broke the news of their exit online and maintained that the decision is meant tohelp chart a new course for themselves and their toddler son, Archibald Mountbatten Windsor.
Sophie Wessex, the Queen's daughter-in-law, is reported to be stepping in place of the senior royals. Sophie Wessex is no stranger to fulfilling royal duties and obligations, as she's been part of the royals for a while now.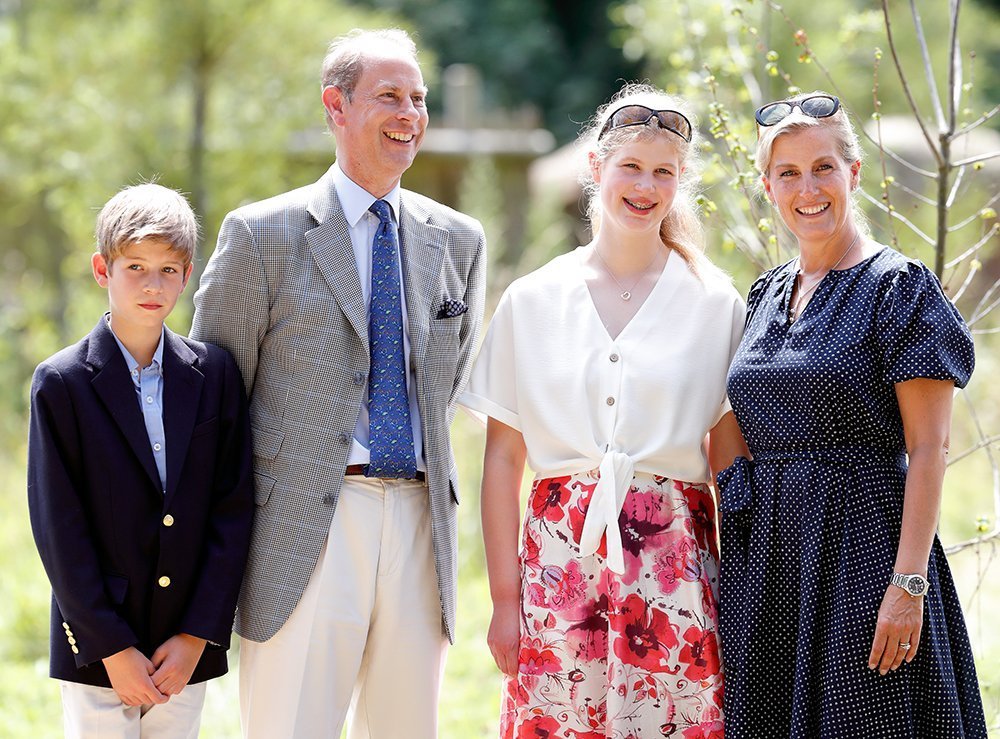 Prince Edward, Sophie Wessex, James, Viscount Severn and Lady Louise Windsor at Bristol Zoo on July 23, 2019. | Photo: Getty Images
According to a report by PEOPLE, it was explained that the Countess of Wessex is dedicated to playing her roles and making remarkable differences.
The 55-year-old is making an impact amid the coronavirus pandemic. She's been making some provisions for the NHS workers. From meals to other projects around medical institutions, the royal is proving to have an unbeatable passion for her duties.
She's also a mother of two kids, Lady Louise Windsor and James Viscount Severn, who she shares with the Queen's youngest son, Prince Edwards.
According to Lady Louise and James's mom, even though she's in the front line when it comes to royal obligations, she revealed that her children would not fulfill royal roles but will have to work for a living.
Sophie has also established a cordial relationship with other members of the royal family.
The mother of two wasn't born with a silver spoon, but she worked her way up and had a credible profession at a sports center before her marriage to the Prince.
Apart from bringing her A-game when it comes to royal obligations, she's also invested in her relationship with the Queen. The Countess of Wessex is often referred to as the Queen's favorite. She's mostly invited to outings with the British Monarch.
Concerning the exit of the Queen's grandson, Prince Harry, and his wife as senior royal members, the 55-year-old has opened up about her thoughts. A royal source admitted that she wishes the couple well, and hopes that they are content with the decision made.
Sophie has also established a cordial relationship with other members of the royal family. Recently she supported Kate Middleton, the Duchess of Cambridge, by submitting an image to the Hold Still Photography project.
The Countess of Wessex continues to fill in the void with her consistency, and she shared with a news outlet that her schedules are usually hectic.
Please fill in your e-mail so we can share with you our top stories!