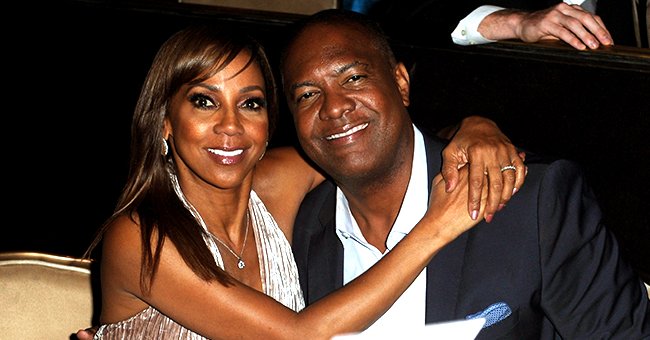 Getty Images
Meet Holly Robinson Peete's Husband Rodney Who Played in the NFL for 16 Years

Ex-NFL star, Rodney Peete, believes he is the luckiest man alive to be married to his actress wife, Holly Robinson, after 25 years of marriage.
As an ex-NFL player, Rodney Peete may not believe that celebrity marriages don't last, as he has been happily married to Hollywood actress Holly Robinson for over two decades.
The couple has now been married for 25 years and has four children; fraternal twins Rodney Peete Jr., and Ryan Peete (born in 1997), Robinson Peete (born in 2002), and Roman Peete (born in 2005).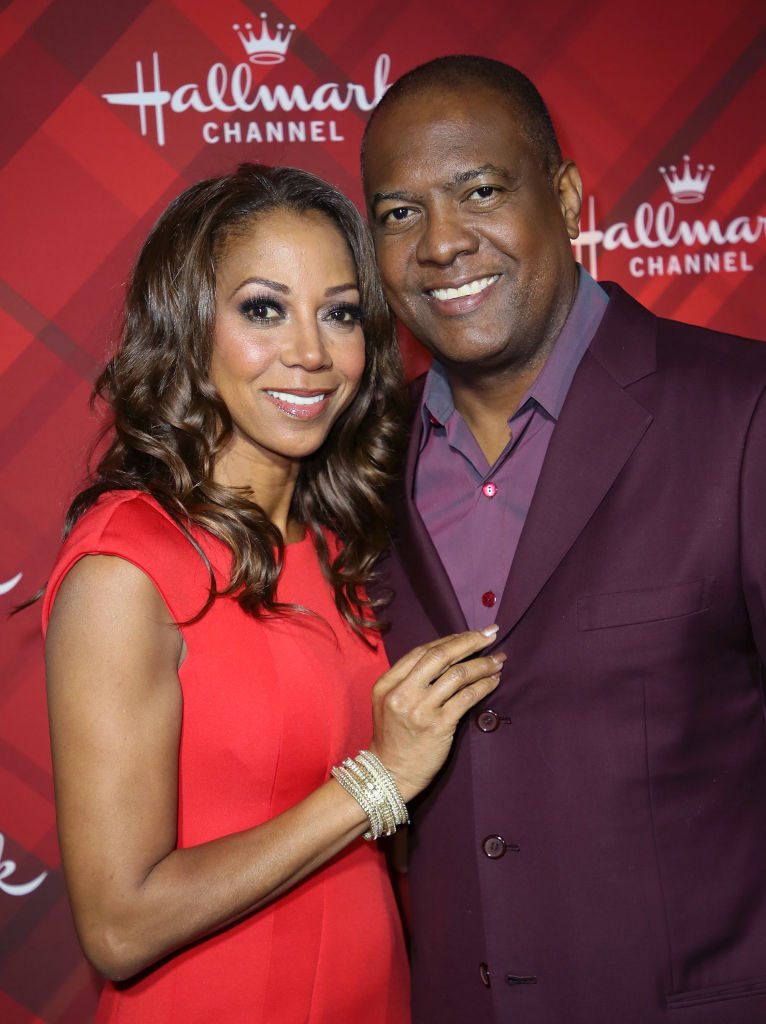 Holly Robinson Peete and Rodney Peete at a screening of Hallmark Channel's "Christmas at Holly Lodge" at The Grove on December 4, 2017 | Photo: Getty Images
They couldn't be stronger as Holly took to social media to share events from their 25th wedding anniversary on June 10, last week.
The actress shared a video of a surprise anniversary celebration she arranged for her husband with her one million followers on Instagram. Holly said in the post:
"I surprised @rodneypeete9 today! Got him back for that proposal — social distancing edition??"
She also announced that she had arranged for the singer of their "first dance" wedding song to perform in Rodney's honor, she then promised to share more details with fans the next day.
Holly had previously shared wedding photos of herself and Rodney in anticipation of the memorable date. Holly's "young sexy quarterback," as she describes him in some of her posts, also gushes about his adoration of her quite often.
Rodney is now a co-host of a radio show in Los Angeles called "Lunch Time with Roggin and Rodney."
The former Washington Redskins player took to social media in praise of his wife when she turned 54 in September 2018.
Rodney expressed that he felt like the luckiest man alive, saying: "not only does she keep getting more incredible every year, she makes those around her better!". The Peetes celebrated that occasion in Germany as their daughter was studying abroad.
Their marriage hasn't exactly been a walk in the park, however, as both Rodney and Holly admitted that they have had to work very hard to smooth over their differences, particularly early in their marriage. Rodney explained:
"She was extremely strong, independent and confident. She had her own identity. She wanted a partner and companion. I hadn't had that before."
According to him, the beginning of their relationship was particularly challenging. It was a different kind of relationship from what he was used to, as they were "career people" and had to learn to compromise.
He stated: "We learned together. I've learned no one's right. I've learned to be more sensitive, more emotional...I had to grow up. She did, too. Marriage is an agreement."
Rodney retired from the NFL in 2005, after a 16-year career, spanning six teams, and is now a co-host of "Lunch Time with Roggin and Rodney," an LA radio sports show. He and Holly also star in their reality TV Show, "Meet the Peetes," on the Hallmark Channel.
Please fill in your e-mail so we can share with you our top stories!