Coroner Reveals the Cause of Death of Congressman Andy Barr's Wife Carol Who Passed Away at 39
Following the sudden and unexpected death of Kentucky Rep. Andy Barr's wife earlier this week, the preliminary results of the autopsy showed a heart condition to be the cause. 
On Wednesday afternoon, the Fayette County coroner released their preliminary report indicating that Eleanor Carol Leavell Barr, who went by Carol, passed away from a heart condition referred to as a mitral valve prolapse.
The National Heart, Lung, and Blood Institute state that the prolapse - also called Barlow's syndrome or floppy valve syndrome is caused by the valve not sealing properly, so blood wrongly leaks back into the direction it came from. 
Complications from the condition are rare, and it only happens when the prolapse becomes so severe that the heart can no longer pump blood properly leading to death.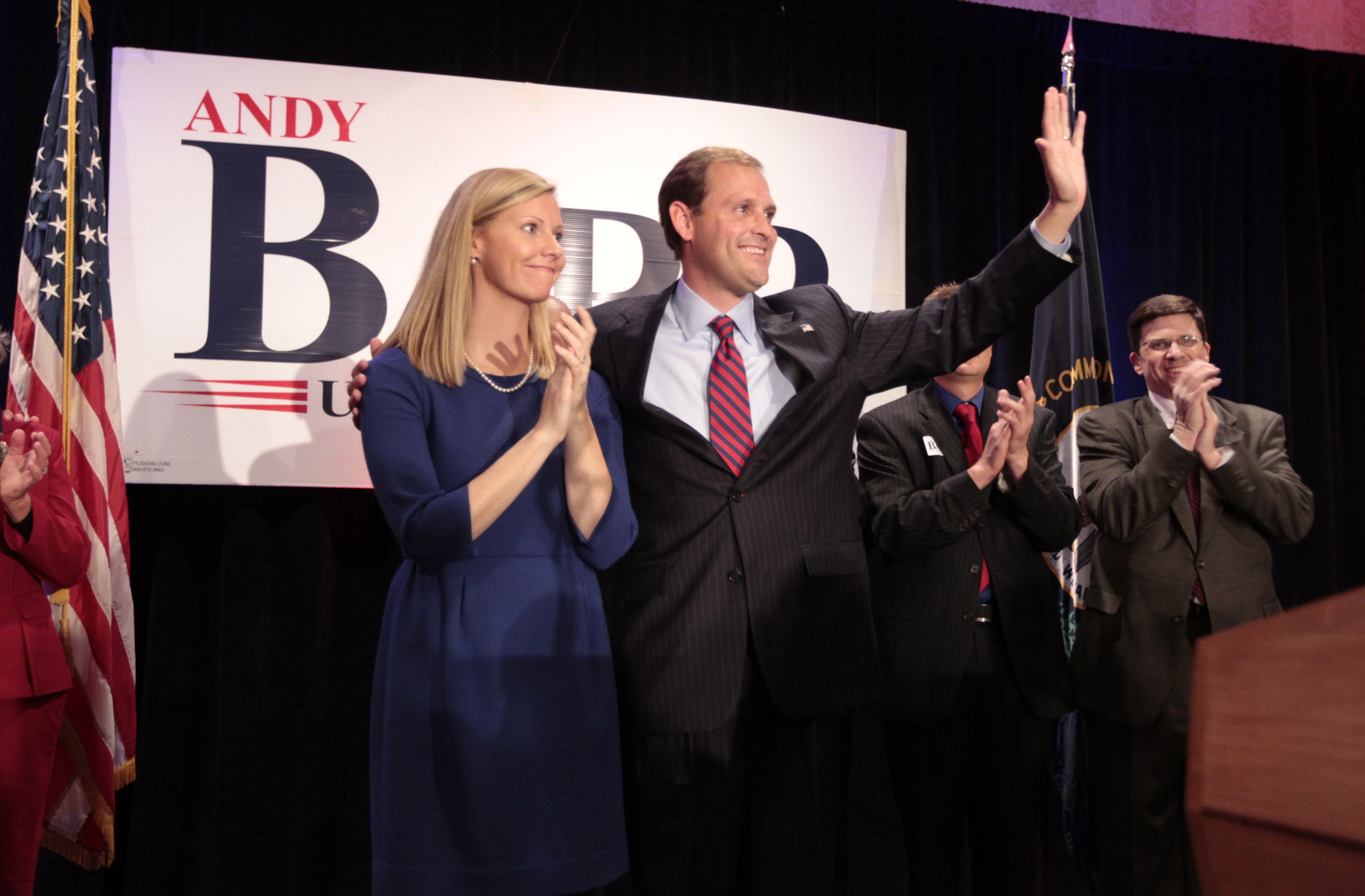 With no outwards signs pointing to the condition, an autopsy had to be performed to get clarity about Carol's death after they found her in her office on Tuesday, as the coroner Gary Ginn explained:
"It was sad. There's no explanation for it at the scene. Obviously, an autopsy was necessary to determine the exact cause of death.
With Carol's death ruled "natural," she reportedly passed away shortly before 7 pm at her office in their Lexington home, and the results ruled out earlier suspicions that a massive brain aneurism caused her death.
A 39-year-old mother of two adorable daughters, 9-year-old Eleanor, and Mary Clay aged seven, grew up in Georgetown, Kentucky. Devastated, after losing his wife, Rep Andy Barr issued a statement on Wednesday morning.
Barr married his "dear and precious" wife back in 2008, and he asked for prayers during their time of "tremendous grief and pain." 
"We also ask for love and prayers for Carol's greatest legacy — her loving and devoted daughters Eleanor and Mary Clay — through whom Carol's extraordinary life, high character, and irrepressible spirit will continue," Barr added.
However, while on the subject of rare heart conditions, the singer Amy Grant is recovering after she had a similar condition surgically repaired.
Grant has what is called Partial Anomalous Pulmonary Venous Return or PAPVR, and it causes blood from the pulmonary veins to flood back into the wrong atrium. The condition required open-heart surgery to fix, and shortly after, Grant let her fans know that everything went well.