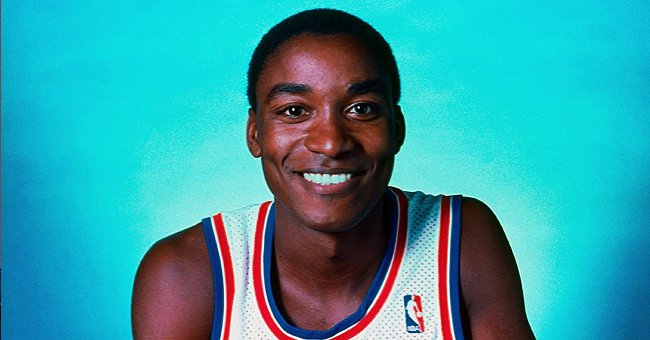 Getty Images
NBA Star Isiah Thomas' Grown-Up Son Looks Like Dad as He Blows Birthday Candles in a New Video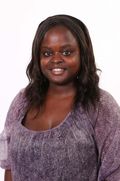 NBA star Isiah Thomas' son, Zeke Thomas, displayed a giant smile as he shared his joy in blowing out the candles on top of on a mini birthday cake.
Zeke Thomas is the son of NBA Hall of Famer, Isiah Thomas. Although he didn't follow in his father's footsteps with a career as a professional basketball player, he chose the entertainment industry.
Zeke a music producer and is famous for being an openly gay DJ. Usually, the life of the party, he had a more low-key birthday celebration this year amid the COVID-19 outbreak.
The 32-year-old was dressed in a black t-shirt that had his name written in white across the front. In his caption, he expressed his joy with intimate celebration, he wrote, "it's nice to smile."
Before blowing out four pink candles that were placed on top of a mini confetti cake, he took the time to make a birthday wish. In the comment section, one of his friends teased him about the long pause he took before blowing out his candles.

A fan commented on a video of Zeke Thomas blowing out the candles on his birthday cake | Source: Instagram.com/zeke_thomas
In a previous post, Zeke shared another surprise that he received for his birthday as he displayed a huge smile while holding a plate of fresh oysters.
With a bottle of hot sauce and salsa placed in front of him, Zeke gushed that oysters were one of his favorite foods.
Zeke has turned to music to keep himself entertained while quarantined at home. The DJ has been hosting regular music sessions on Instagram live.
In an interview with Scoop B Radio, his father, Isiah, revealed that Zeke's virtual DJing sessions had brought the family closer together since they are all quarantined separately.
Zeke's sister Lauren Thomas shared that she tested positive for COVID-19 in March. To keep her spirits up while also staying connected to the family, Zeke turned them all to his music.
Isiah said it has been almost therapeutic for the family, including his sister and mother-in-law, because every day from 4 pm to 6 pm, they all get online to enjoy some of their favorite songs.
Zeke has his platform to highlight vital issues, including sharing his story about being a survivor of rape. In 2017, he spoke to The Cut about how important it was for him to finally break his silence.
Following the tragic event, Zeke turned to do therapy, and through his experience, he started sharing his story on a larger platform to help other victims and survivors.
Please fill in your e-mail so we can share with you our top stories!