Kandi Burruss Shows off Scenes From Her Stepdaughter Kaela's 24th Birthday Celebration
Kandi Burruss shares scenes from her stepdaughter Kaela's 24th birthday, and the young adult looked excited as she got to celebrate with friends and family.
Kandi Burruss's stepdaughter Kaela Tucker clocked 24, and the proud stepmom took to Instagram to share scenes and moments from the celebration.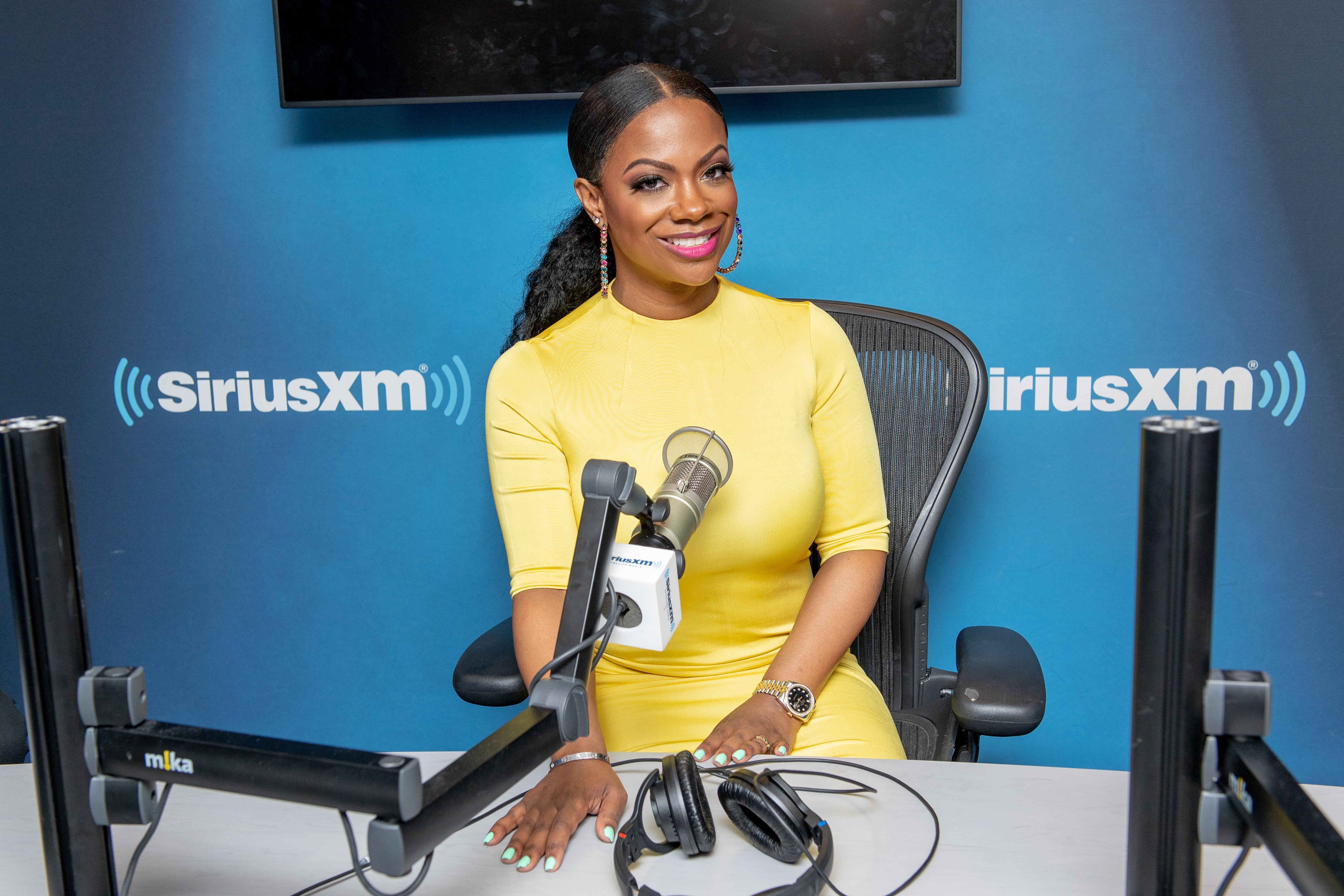 Burruss shared a series of short clips on her Instagram story showing Kaela arrive on the party bus with her friends.
Dressed in white three-quarter trousers, a black cropped top, and white sneakers, Kaela looked surprised and excited at the number of people waiting on the ground to receive her. Burruss captioned it sweetly saying:
"Happy Birthday!!! @kpt_"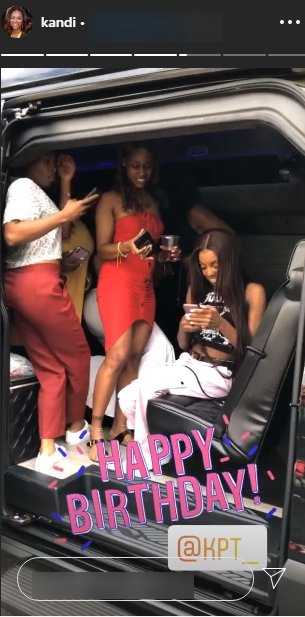 Surrounded by loved ones, Kaela stepped out of the bus and made her way towards a beautifully designed cake that had "KPT" written on it while those around sang the happy birthday song.
Kaela also took to her Instagram stories to post scenes from the birthday celebration. As for her Hennessy-designed cake, she expressed that she loved it.
Riley had always wanted to go to New York University.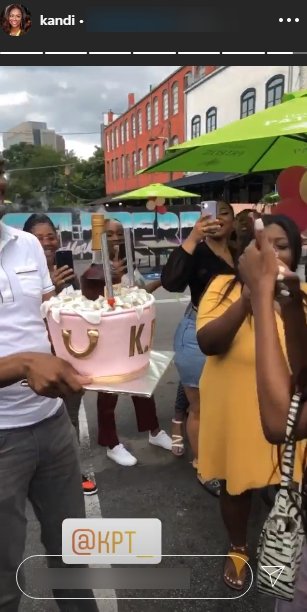 Kaela is Burruss's stepdaughter with her husband, Todd Tucker. Asides from Kaela, Burruss has two daughters — 18-year-old Riley and six months old Blaze — whom she had via surrogacy. She also has a four-year-old son named Ace.
Sometime last year before welcoming Blaze, Burruss told her husband that she wanted Kaela to move out to create room for their baby. 
Her husband explained that he had no issue with the request, as Kaela had previously said she wanted to move to New York to open her clothing store.
In December 2019, Burruss shared the news that her daughter Riley had been accepted into the New York University class of 2024. She was going to study to become an entertainment lawyer.
The news was of great pleasure to Riley and Burruss as the former had always wanted to go to New York University, which was a big deal because her dream was coming true.
In all, Burruss is proud of her daughters and all that they have set out to accomplish. With Kaela turning a new year, it is proof that things are going as planned for them.