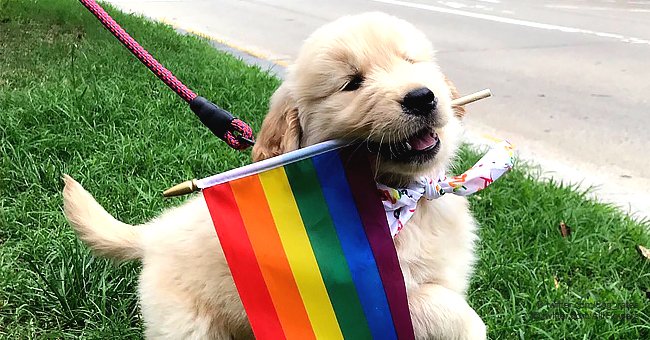 twitter.com/dog_rates
People Show off Their Cute Pets Wearing Rainbow Outfits in Honor of Pride Month in Cute Snaps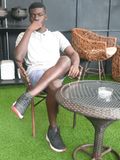 Humankind's favorite furry friends have joined in celebrating the LGBTQ+ community by honoring pride month and doing it in a fabulous style.
As any owner of a four-legged fur baby knows, the best thing about owning a furry friend is the kind of unconditional love they channel towards their family. Whether a person is a dog person or a cat person, they can attest to their four-legged buddies' loyalty and affection.
This month, the dogs and cats of the world have once again joined their humans in solidarity to celebrate something they believe in — LQBTQ+ rights and freedom.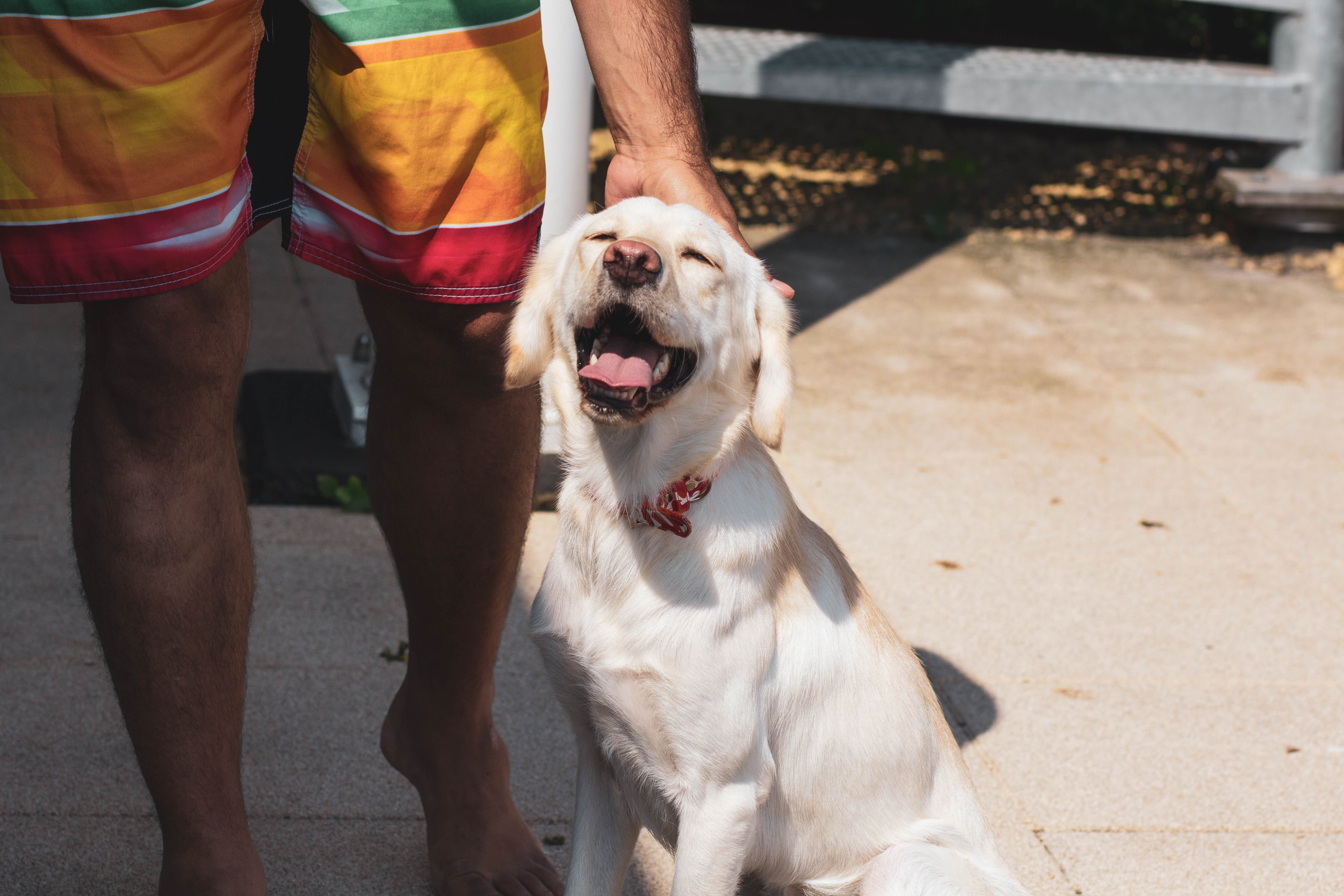 Photo of a man and his dog. | Photo: Pexels
Dogs and cats came out in grand style, wearing vibrant, happy rainbow regalia meowing and woofing their support all through the pride parades.
WeRateDogs, a popular Twitter account that rates dogs' cuteness in good humor, set up a goodwill challenge for dogs and dog owners to share the fabulous outfits that the dogs wore and share for rating. The account tweeted:
"...If your pup is wearing rainbow or simply loves more than anything else, send us a pic using #PrideMonthPuppo for a chance to be featured!"
Many Twitter users heeded the call of the dog-loving account and started sharing photos of their Pride Month Puppos looking as dashing as ever. An adorable brown and white whippet raised a rainbow flag in a cute photo.
A golden labradoodle named Alex gave other puppies a run for their money in a stylish rainbow scarf, among many other Pride Month Puppos that melted the social media platform with sheer cuteness.
Pride Month is a bit different this year
If any dog owner would love to include their yipping friends, there is an art to getting the best experience out of marching with pets.
Every year, thousands of people have gathered their pets and their pet gear for pride festivals. Pride gear can include many things and are very much subjective to creativity. The main theme for pride month is the rainbow, obviously, so finding rainbow flags as well as other pride flags is a great first step.
The next step for the pets' owners would be to make sure that their health is in no way compromised. This includes making sure that the material of any gear put on them does not cause any irritation.
Some extremely enthusiastic people might be interested in coloring their pets for a more authentic celebration. That would not prove a problem for anyone as long as the coloring dyes used are pet-safe.
This year, pride month is a bit different. Due to the pandemic, the celebrations have been altered to fit into social distancing restrictions or are done as virtual ceremonies.
In light of the recent Black Lives Matter protests against racism, there is more focus on the African-American members of the LGBTQ+ community.
There are several ways to help the cause by donating to organizations that cater to the cause and fight against discrimination towards black people and LGBTQ citizens. A movement for Black Trans Lives Matter has also begun in good faith in spreading the message.
Regardless of the many unforeseen circumstances surrounding this year's pride month, everyone who loves the cause is still thrilled to be celebrating yet another pride! Happy Pride Month!
Please fill in your e-mail so we can share with you our top stories!