Tia Mowry's Daughter Cairo Steals Hearts with Her Smile as She Poses in Floral Gown & Yellow Headband
In what seems like a photo shoot, the 1-year-old smiles tenderly and the camera takes different images while she wears her beautiful outfit.
Tia Mowry-Hardrict usually shares adorable family moments with her followers on Instagram. And the undisputed protagonist of most of them is their adorable daughter Cairo.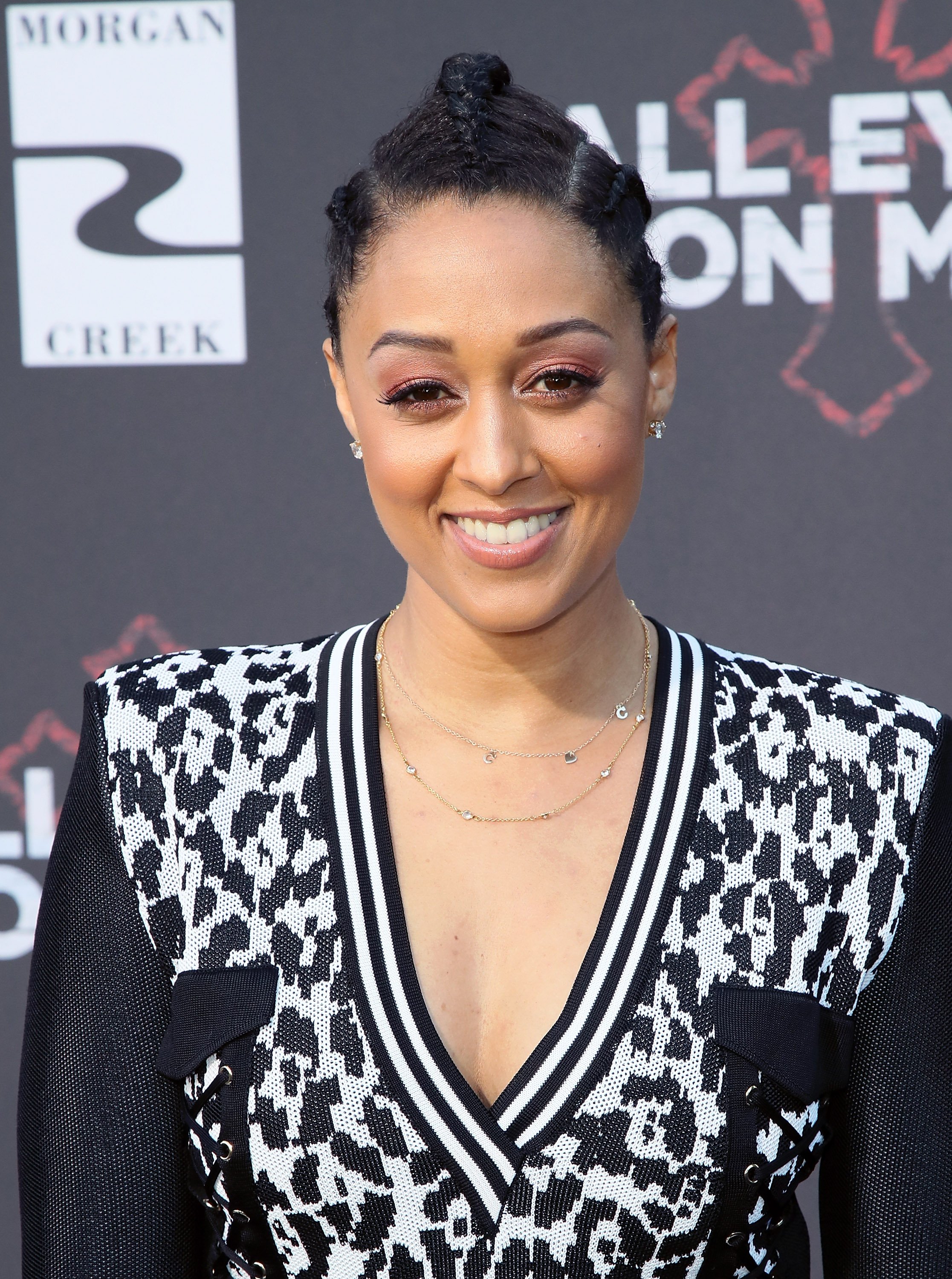 The last images that Mowry-Hardrict published are a series of photographs of the tender and smiling Cairo. The toddler wears a beautiful flower print dress, yellow sandals that match her headband. The actress accompanied the images with the following comment: 
"My little #sunshine  #cairo you are growing up before my eyes!... you are my #favorite little #girl. #mommy loves you!"
BALANCING MOTHERHOOD
Mowry-Hardrict has been honest in sharing her struggles to maintain a balance between her family and her career. She waited until after age 30 to start a family because she wanted to be ready, to have met her goals, and to have time to focus on her career first.
The actress enjoys spending as much time as possible with her children and her husband, and the photos show that this mother knows how to have fun despite the challenges she faces.
WAYS TO HAVE FUN
Finding the way to face the challenges that motherhood offers day by day is something that every mother has to do. Mowry-Hardrict is no exception as she has two children who maintain her with her hands full.
Every mother struggles with having her children pose and smile for the photos. Each one has its own method to get your little ones to smile at the right time. The actress discovered that when he asks little Cairo to show her new teeth, the toddler exhibits her best smile.
PROUD MOM
All mothers are proud of their children and the things they can do. Each of the goals they achieve they celebrate with great joy. And when they discover that their children can be very talented at something, they support them and share their achievements.
Mowry-Hardrict is very excited that her little daughter Cairo is beginning to show an interest in reading and being a toddler at just one year is a sign that she may be a genius baby.
The actress and her husband Cris Hardrict share another son, Cree, who was welcomed in 2011 and who is very different from Cairo. The girl is not only smart, but she is also very calm, but Cree on the contrary is always all over the place.
She adores her son Cree, yet believes that her daughter Cairo is smarter than Cree was at the same age. The mother of two has commented that she thinks that girls tend to be smarter and reach milestones in less time than boys.