Maria Shriver Pays Tribute to Her Late Aunt Jean Kennedy Smith during Her Appearance on 'Today'
On Wednesday, June 17, 2020, Maria Shriver's aunt, Jean Kennedy Smith, at the age of 92. While appearing remotely on the "Today" show the following day, Shriver paid tribute to her.
On Thursday, Shriver joined the "Today" show for the third hour where she announced the creation of a new center. The star revealed that she was helping create the Women's Alzheimer's Movement Prevention Center.
The aim of the center will be to bring awareness and prevention on the effects of Alzheimer's on women. However, before the "Today" show contributor got to speaking about the new project, co-host, Al Roker sent his condolences for her loss.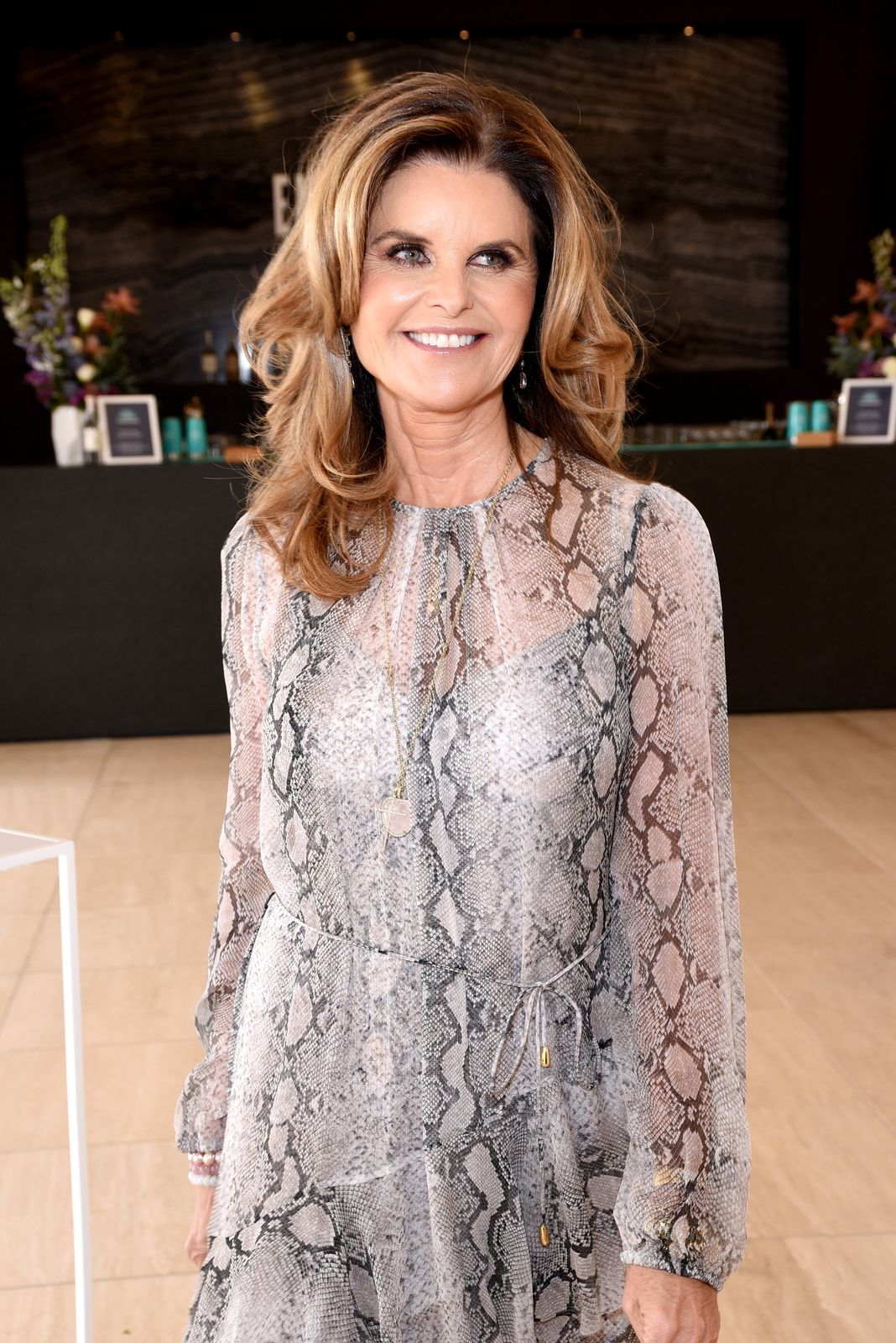 PAYING TRIBUTE TO LATE AUNT
Thanking Roker, Shriver honored her late aunt stating: "She was an extraordinary woman, had a great career on behalf of this country as ambassador to Ireland." The journalist noted how Kennedy Smith had promoted peace in the country and started a "special arts for people with intellectual disabilities."
She lived an amazing life
Shriver added: "So I take solace in the fact that she is joining every other member of her family up in heaven. So it's nice for her." Her late aunt was one of her mother, Eunice Kennedy Shriver's, siblings.
"Religion, after all, is about bringing people together," #JeanKennedySmith told @IrishTimes when she was criticized for taking communion in the Protestant service. "We all have our own way of going to God."

May this remarkable woman and beloved American Rest In Peace.

— Samantha Power (@SamanthaJPower) June 18, 2020
THE LAST SIBLING TO DIE
Former President John F. Kennedy was her brother and she sadly died in 2009. Kennedy Smith's parents were Rose and Joseph Kennedy.
She was the last of nine siblings to pass away. According to her daughter, Kym Smith, her mother died in Manhattan on Wednesday night.
US AMBASSADOR TO IRELAND
Smith mourned her mother stating how she'd "lived an amazing life." The late Kennedy Smith was appointed as the US Ambassador to Ireland by former President Bill Clinton in 1993.
My aunt, Ambassador Jean Kennedy Smith passed away in her sleep last night. She was a mighty woman and ambassador to Ireland who helped bring about the peace process. She was my mother's college roommate and introduced my parents. She left us with many laughs. RIP, Aunt Jean. pic.twitter.com/BVBi0X7t0U

— Kerry Kennedy (@KerryKennedyRFK) June 18, 2020
FOUNDING A CENTER
She kept and fulfilled her role until her retirement in 1998. The diplomat ended up creating the Very Special Arts (VSA) or The Kennedy Center's Office of VSA and Accessibility in 1974.
The death has been announced of Jean Kennedy Smith, who served as U.S. Ambassador to Ireland from 1993 to 1998.

May she rest in peace. pic.twitter.com/yATlmycv2A

— U.S. Embassy Dublin (@USEmbassyDublin) June 18, 2020
BEING HONORED BY OBAMA
In 2011, President Barack Obama awarded her the Presidential Medal of Freedom. She married Stephen Smith in 1956 and they were together until his death in 1990.
Jean Kennedy Smith, the last surviving sibling of President John F. Kennedy and a former ambassador to Ireland, has died at age 92. https://t.co/96XxUomygY pic.twitter.com/I62ldBD2of

— ABC News (@ABC) June 19, 2020
KENNEDY SMITH'S CHILDREN
The couple was parents to two sons, Stephen Smith Jr. and William Smith. Kennedy Smith and her husband also adopted two daughters, Amanda and Kym.
SHRIVER'S MARRIAGE TO SCHWARZENEGGER
Shriver was once married to actor Arnold Schwarzenegger. She and the star had four children together before their 2017 divorce.
KATHERINE IS EXPECTING
One of their children is Katherine Schwarzenegger who is married to actor Chris Pratt. She's currently pregnant with her first child with her husband.