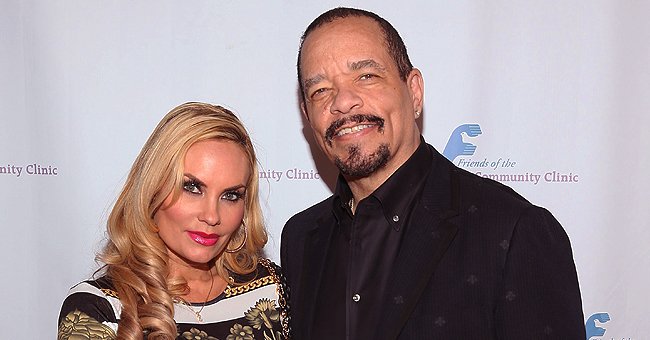 Getty Images
Coco Austin Shares a Throwback Photo of Her Daughter Chanel in a Polka-Dot Chanel Outfit with Ice-T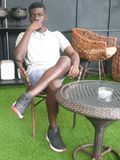 Coco Austin shared a throwback picture of her daughter and husband together as they lounged in a tent.
Pictures are a way of keeping memories. They help to capture certain times and events that would rather not to be forgotten, and looking back at them has a way of recreating the memories at the time the picture was taken.
Model and Instagram pinup Coco Austin took to Instagram to share a throwback image of her daughter Chanel and her husband, Ice-T.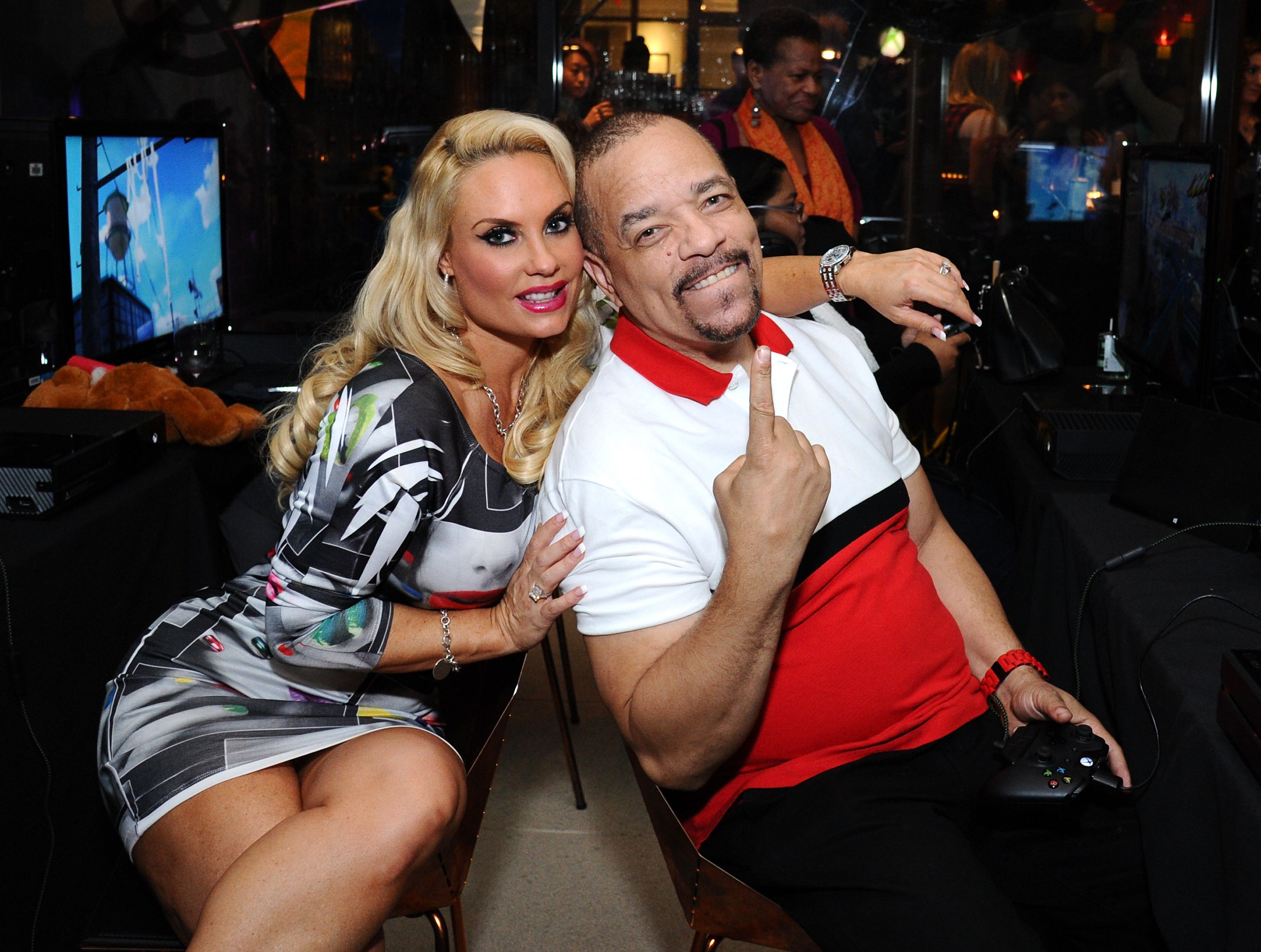 Ice-T and Coco at the launch of Sunset Overdrive at the XboxOne Loft on October 27, 2014 | Photo: Getty Images
The picture which dates back to June 18, 2017, showed little Chanel rocking a polka dot outfit with red pants. The toddler then finished off the look with a matching polka dot hat and sunglasses.
Ice-T, on the other hand, wore a black outfit consisting of black shorts, a black t-shirt, matching face cap and dark sunshades.
Holding Chanel on his laps, Ice-T smiled at the camera while Chanel looked to be distracted while holding out her hand towards the camera.
Chanel happens to be the only daughter of Coco and Ice-T. The couple got married in 2002 and welcomed Chanel sometime in 2015.
She wants Chanel to do something she could never do as her mother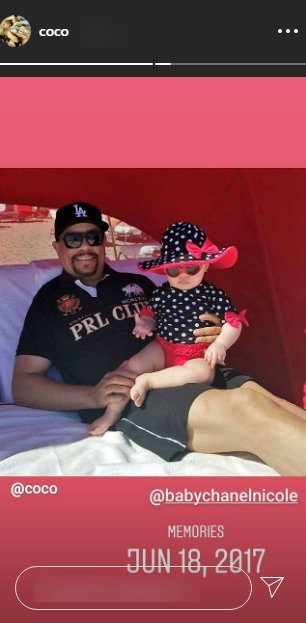 Photo of Chanel and Ice T on Coco's Instagram story | Photo: Instagram / coco
Asides from being the daughter of Coco and Ice-T, Chanel is also known for her stunning outfit which often matches her mother's.
Coco and Chanel are fond of wearing matching outfits, and during the quarantine period, the two of them stunned in floral dresses while carrying pink purses in Arizona.
Sometime in May also, Coco and Chanel got great reactions when the duo posed by a waterfront close to their swimming pool wearing black and white bikini bottoms.
From their matching outfits to beautiful poses, the two seemed to have mastered the mother-daughter pose and are always a delight to look at.
Similarly, at the Bash for the Bulldogs Fundraising Gala held in December 2018, Coco and Chanel looked glamorous as they wore elegant leopard print outfits. While Coco had a leopard print shirt and black legging, Chanel looked adorable in a leopard print dress and black sweater.
Not only do the pair wear matching outfits, but they also spend time going for manicures and pedicures together while taking exotic vacations.
The mother-daughter duo has been joined from the hip since Chanel's birth. And although some might expect Coco to have another child, Coco has revealed that she wants to have only one child and spoil the child with all that she has.
While Coco enjoys dressing Chanel up and wearing matching outfits with her daughter, she expressed that she wants Chanel to do something other than fashion. According to her, she wants Chanel to do something she could never do as her mother.
Please fill in your e-mail so we can share with you our top stories!