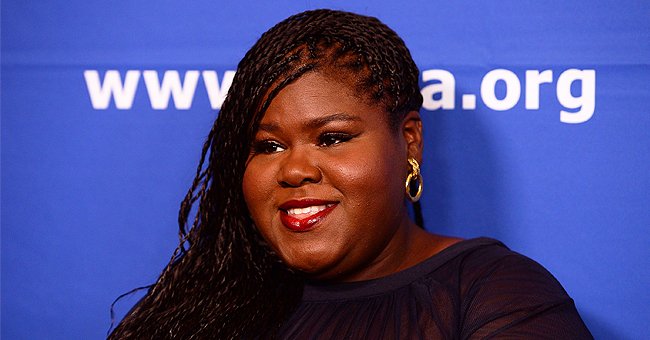 GettyImages
Gabby Sidibe Stuns in a Lace Off-Shoulder Outfit for Teaser Photo from Her Upcoming Film 'Antebellum'
Gabby Sidibe looked elegant in a recent photo as she got glammed for her upcoming movie, "Antebellum."
In a photo shared on Bush Renz's Instagram story, star actress Gabby Sidibe looked gorgeous as she rocked a black dress and flashed a bright smile.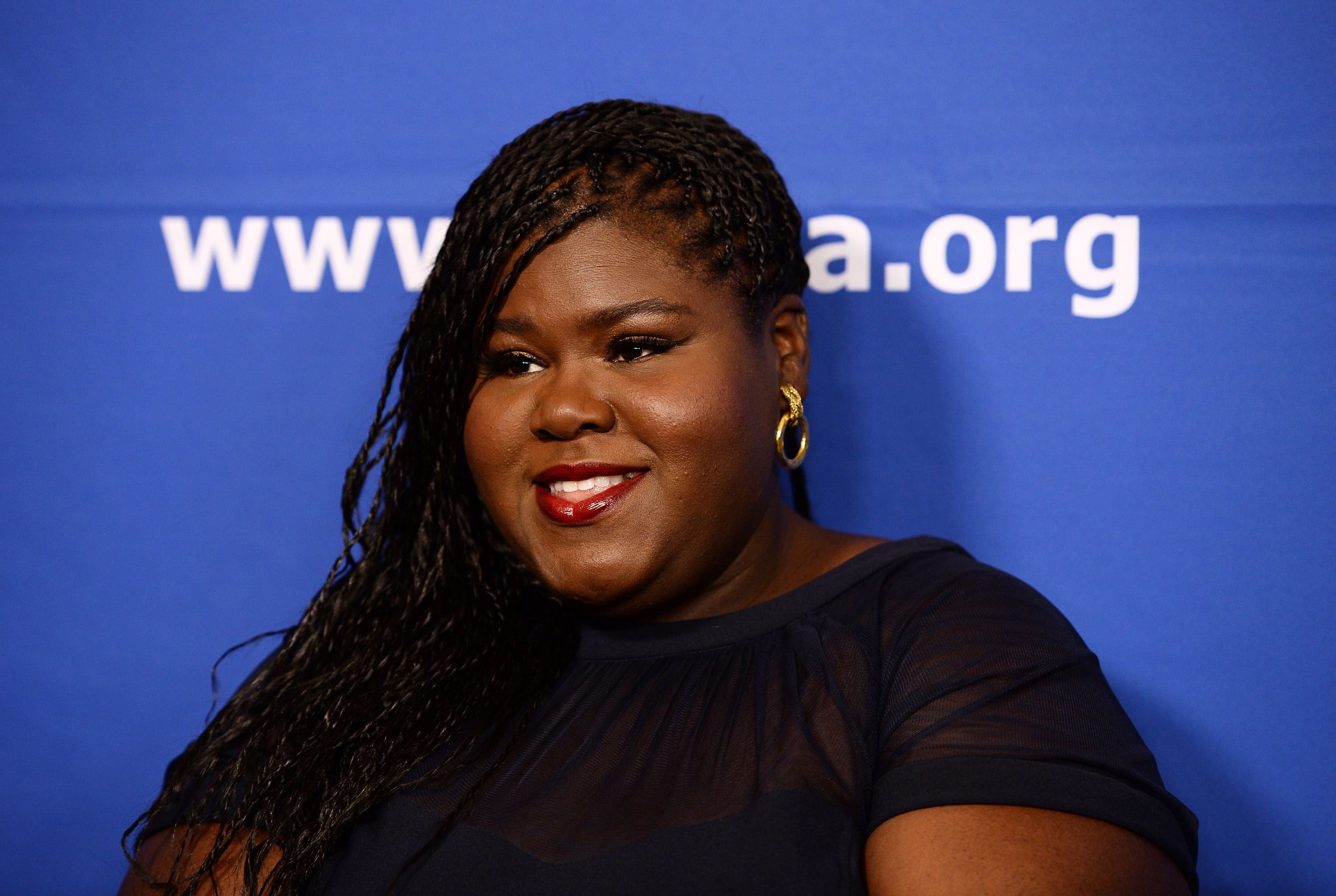 Gabourey Sidibe at the Children's Defense Fund-California's 27th Annual Beat The Odds Awards at the Beverly Wilshire Four Seasons Hotel on December 7, 2017 | Photo: Getty Images
The lovely dress featured an off-shoulder lacy bodice that flattered her upper part. Sidibe complemented her stunning look with perfect makeup.
[Gabby Sidibe] embarked on a weight-loss program that saw her lose 50 pounds.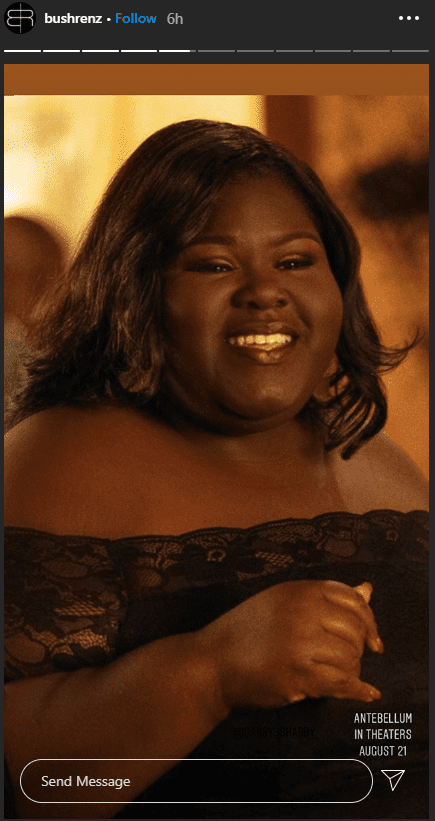 A Screenshot of Bush Renz's Instagram Story | Photo: instagram.com/bushrenz/
Presently, the Hollywood star is working on her upcoming film, "Antebellum." The movie centered on a political horror story. In an interview with Marie Claire, Sidibe gave a candid discussion on the movie, which had been kept in top secrecy!
The award-winning actress admitted that the movie project was in a "shroud in secrecy." Referring to it as "super dark," Sidibe made it known that Antebellum was a psychological thriller and that it will keep fans on "the edge."
Her purpose for the movie centers on the fact that history needs to be maintained because, according to her, the future and the past are intertwined.
Chicago Tribune shares that Sidibe sure knows how to show versatility in movies. Her role in "Com we As You Are" showed her acting the part of a nurse who played a driver for some of her patients.
The movie was a success, but Gabby recalled a harrowing incident that almost landed her in an accident. She told the news site:
"This guy's coming barreling towards us, and I'm honking the horn to say slow down...and he's not stopping...just braced myself to die…"
It is no doubt that Gabby Sidibe is a star in her own right. Since 2009, Gabby has gained the attention of Hollywood and maintained it. However, she fought some insecurities before attaining success.
According to BDO, the 37-year-old star embarked on a weight-loss program that saw her lose 50 pounds.
She isn't stopping there as she made it known that her goal was to drop at least 100 pounds in her body weight. Growing up wasn't easy for Gabby, whose size made her a subject for bullies. She said in an interview:
"High school sucked for me. I didn't get good with myself until I was like, 25 years old…"
The trolling didn't stop as social media users berated her for her size. But Gabby Sidibe was willing to conquer all. With "a lot of therapy," the movie star focused more on self-love and business.
Gabby Sidibe shared that she used to think she couldn't write a book or be in movies. But times have changed, and she has even debated her directorial career. Alongside the likes of Ashley Graham, Sidibe became an ambassador for #ThisBody is Mine To Shine initiative.
Please fill in your e-mail so we can share with you our top stories!