Brandy Norwood's Daughter Looks like a Princess Styled in an Angel Printed Outfit and Short Hair
Sy'ria Smith shared a new photo of herself rocking an angel printed outfit alongside a stylish hairstyle, and the 18-year-old looked really chic in the Instagram post.
Sy'ria Smith recently turned eighteen, and not only is she feeling grown-up, but she's looking gorgeous as well. Taking to Instagram, Smith shared a photo of herself sporting a princess look in an outfit that had angels printed on it.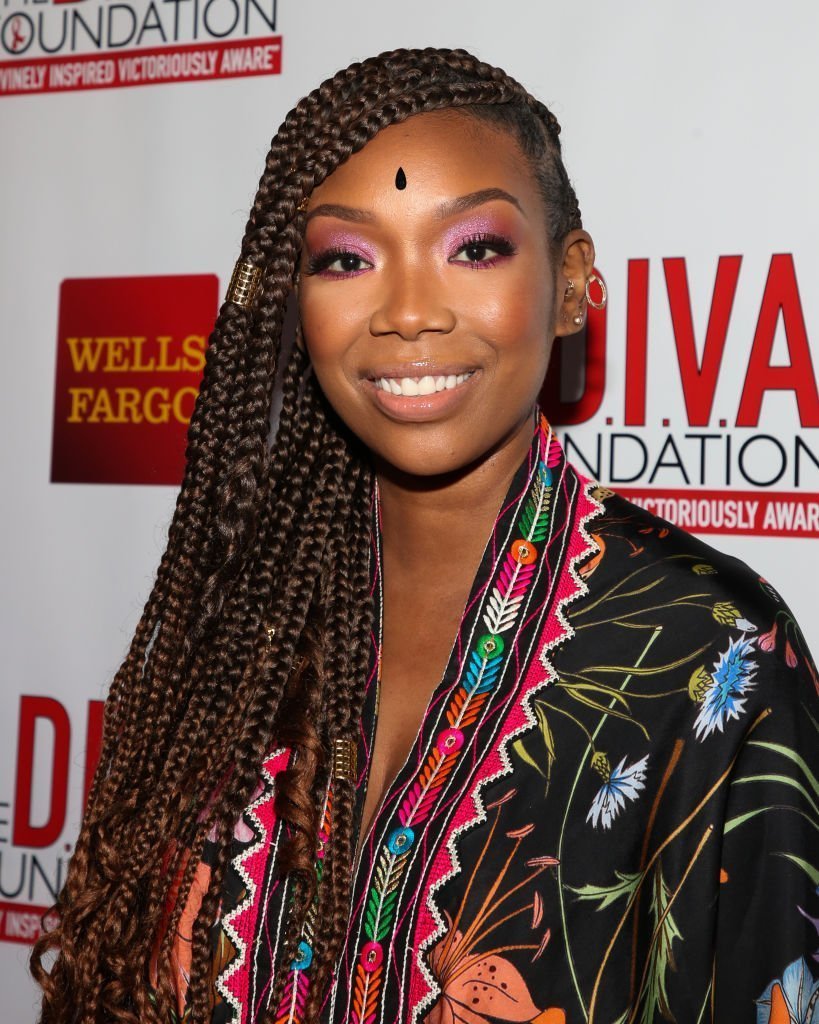 Smith also sported a subtle make-up look as she held up her hands against her head. With slightly parted lips, Smith gorgeously posed for the beautiful photo.
In her caption, Smith praised herself by writing, "angel ??. "Her post garnered reactions from some loved ones, including her mother, who wrote:
 "B E A U T I F U L @syraismith ♥️"
Smith's grandmother, Sonja Norwood, also left a sweet message for her granddaughter by writing, "Grandbeautiful ❤️?."
 Fans and followers also took to the comments section with one user writing. "You are way too gorgeous!!!?" while many others left lovely notes.
Earlier in May, Smith released a new single, "At Your Best," which is a tribute to Aaliyah's 1994 single...
Smith was born Sy'rai Iman Smith in 2002 to Grammy award singer Brandy and her supposed fiancee at the time, Robert "Big Bert" Smith. While the delivery was aired on Brandy's MTV show, "Brandy: Special Delivery?", Smith is all grown up now, and Norwood spares no words in showing love to her daughter.
 In celebration of Smith's 17th birthday last year, Norwood took to Instagram, where she paid a touching tribute to her only child. She wrote:
"I thank God for you every day. I love you with all of my spirits, and I will always be here for you. Your voice and your music will touch the world."
Norwood doesn't, however, wait till Smith's birthday before appreciating her. The proud mother regularly shows off cute selfies from their adorable mother-daughter moments. In addition to these, Norwood also has her daughter's name tattooed on her wrist.
Smith and Norwood undoubtedly have an unmatchable mother-daughter bond, and they could even have passed for twins in some instances.
It, therefore, comes as no surprise that Smith has been influenced by her mother and now has a knack for music. Earlier in May, Smith released a new single, "At Your Best" which is a tribute to Aaliyah's 1994 single, "At Your Best(You Are Love)
Apart from her single, Smith has featured in several singing videos that have been circulated on the internet, and one thing is sure, Norwood's singing genes were passed down to her baby girl.