'OutDaughtered' Star Adam Busby Gushes over Daughter Hazel's New Fishing Hobby
"OutDaughtered" star Adam Busby recently took to social media to share a photo of his daughter Hazel. The proud father gushed over her new fishing hobby.
Busby and his wife, Danielle, are parents to quintuplets, Ava, Olivia, Riley, Parker, and Hazel, as well as daughter Blayke. Recently, the "Outdaughtered" patriarch posted an adorable snap of Hazel on Instagram.
It was taken from their recent trip to Splashway Family Waterpark. In the caption, Busby said he thinks he discovered something that Hazel can get into.
"She has always been a kid that can focus on something intently for hours," he wrote. "She is patient and meticulous and i think fishing could be her thing! Just look how cute she looks doing it too!"
Hazel has congenital nystagmus, an eye condition that makes her have uncontrolled eye movements. At one year old, she underwent eye medical procedures to improve her situation.
As reported by Cheat Sheet, Busby recently shared in an interview that the family is far from finished dealing with the eyes of Hazel.
"There's still a lot of unknowns with what our next steps are gonna be, but I feel like we're starting to narrow in on possible next steps with her," he said. "But there's still a lot we just don't know quite yet."
Busby also said that the little girl needed to get her glasses fixed, as they were snapped in half when all the children were playing outside.
A lot of "Outdaughtered" viewers often wonder what he does for a living.
The doting father has been adjusting life and work, all while bringing up six kids. A lot of "Outdaughtered" viewers often wonder what he does for a living.
As reported by Good Housekeeping, his LinkedIn page says he's a Key Account Manager at Intrinsic Solutions and Sprint Safety. At present, Busby owns "Adam Busby Media," which specializes in photograph and video projects for occasions.
The reality star's salary from his previous job was not indicated, but the position he held would pay him around $80,000. Busby and his family would also receive between $25,000 to $40,000 per episode of "Outdaughtered."
Busby stays to be hands-on with his children. Parenting, however, would not be overwhelming for him without the help of his wife, Danielle.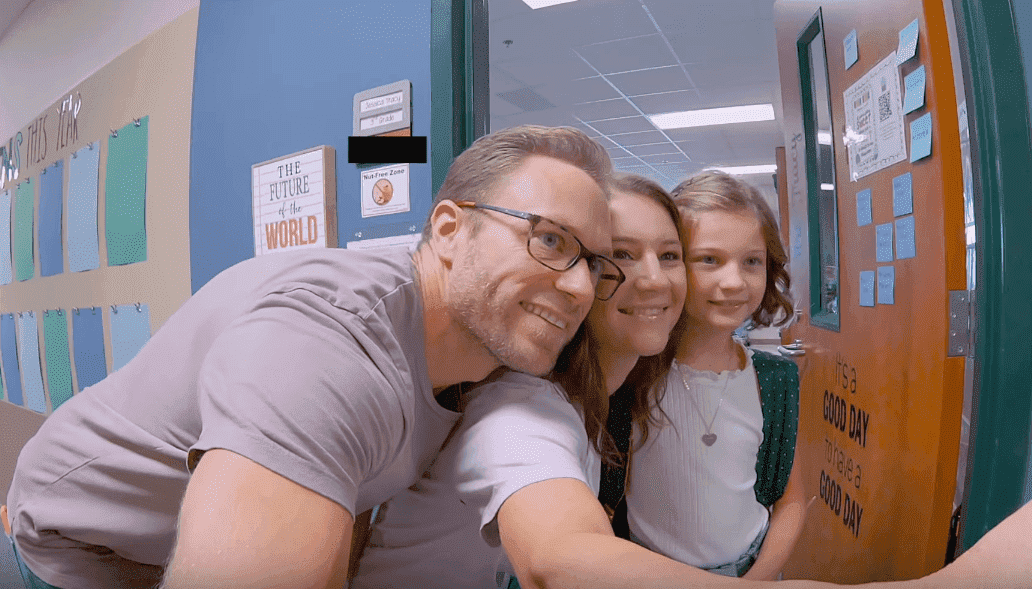 The couple, who married in June 2006, welcomed their quintuplets in April 2015 at the Woman's Hospital of Texas.
The newborn babies spent the first few months of their lives in the natal intensive care unit at the hospital. They were the first all-female quintuplets to be born since 1969.