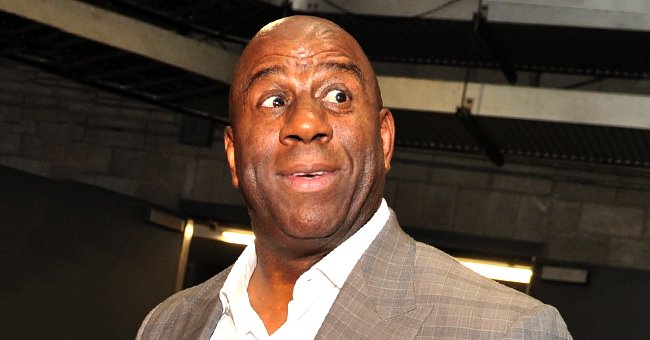 GettyImages
Magic Johnson's Son Bonds with His Child as They Race Against Each Other in a Sweet Video
Magic Johnson's eldest son, Andre, is taking advantage of the empty streets and warm weather to bond with his son and exercise at the same time, as they bring the competitive side of the family afloat.
Andre Johnson has been enjoying his days on quarantine by spending as much time with his kids and wife as possible.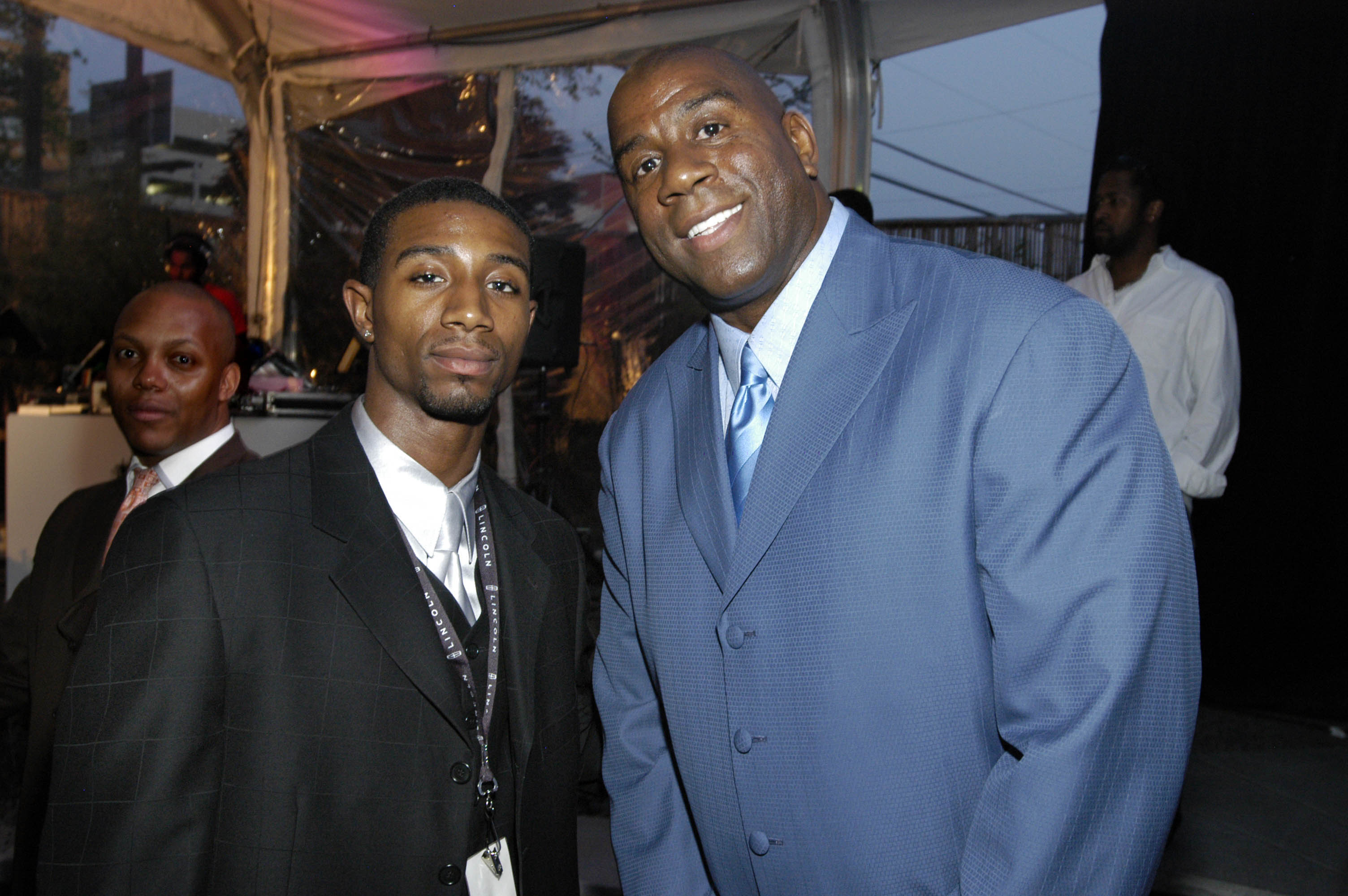 Andre Johnson and Earvin "Magic" Johnson during the Lincoln Luxury Event with Earvin "Magic" Johnson and New Edition at Compound in Atlanta, Georgia, United States, April 20, 2005 | Photo: GettyImages
Whether it is soaking under the sun and diving in the pool, or just enjoying a family drive-in movie night, Andre is making the best out of a stressful situation.
Although no one in the family has followed their patriarch into the basketball industry, they all are very successful.
And since keeping active is important too, the 39-year-old has also been running around his neighborhood to keep his good spirits up.
BONDING TIME WITH AVERY
Although Andre mostly runs by himself, as shown on his Instagram, this week he brought in his son and a friend to add some spice and fun to the exercise-session.
In a video taken by Andre, he explained to fans that he was sprinting with his son Avery and his friend because "the young fellas" keep him going.
The clip shows the trio getting in position and then running at Andre's "ready, set, go," signal. Although the clip was cut short, Andre can be seen easily surpassing the young boys as they yell in the background. All in good fun, of course.
Fans found the video amusing and filled Andre's comment section gushing about what a good dad he is.
Some also took the chance to joke around, calling him out for winning over the boys and even saying he won't be able to succeed in a couple of years.
A SUCCESFUL FAMILY
Andre and his kids are sports fanatics, something that comes with being related to Magic Johnson, a former Laker superstar, and businessman.
Magic, who has been married to wife Cookie Johnson for 28 years, is also the father of two more kids: son EJ, born in 1992, and daughter Elisa, whom Magic and Cookie adopted in 1995.
Although no one in the family has followed their patriarch into the basketball industry, they all are very successful in what they chose to do in life.
EJ is a fashionista, reality star, and MTV host, famous for his androgynous style. Elisa is a model and reality star, too, while Andre works in the development of video games.
Most importantly, the Johnsons are a very united family, always supporting each other's endeavors and showing a united front to the outside world.
Please fill in your e-mail so we can share with you our top stories!