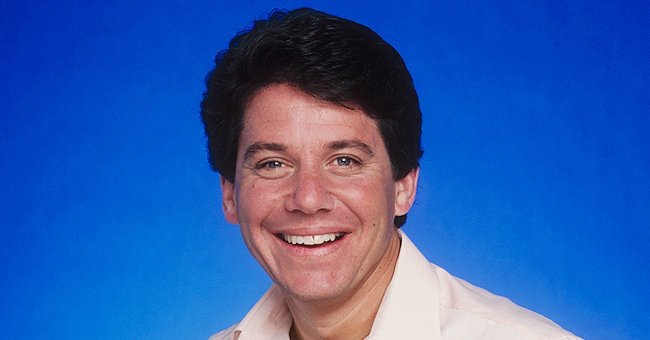 Getty Images
'Happy Days' Star Anson Williams Is 70 Years Old Now and Looks Unrecognizable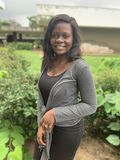 Hollywood star Anson Williams from "Happy Days" has become a veteran star over the years, and he is aging with grace.
80's movie lovers would fondly remember Anson Willams for his good-natured role in ABC-aired sitcom, "Happy Days."
The award-winning actor reprised his role for its ten-year duration. Williams is also known for directing sitcoms like "Melrose Place" and "Beverly Hills, 90210," among others.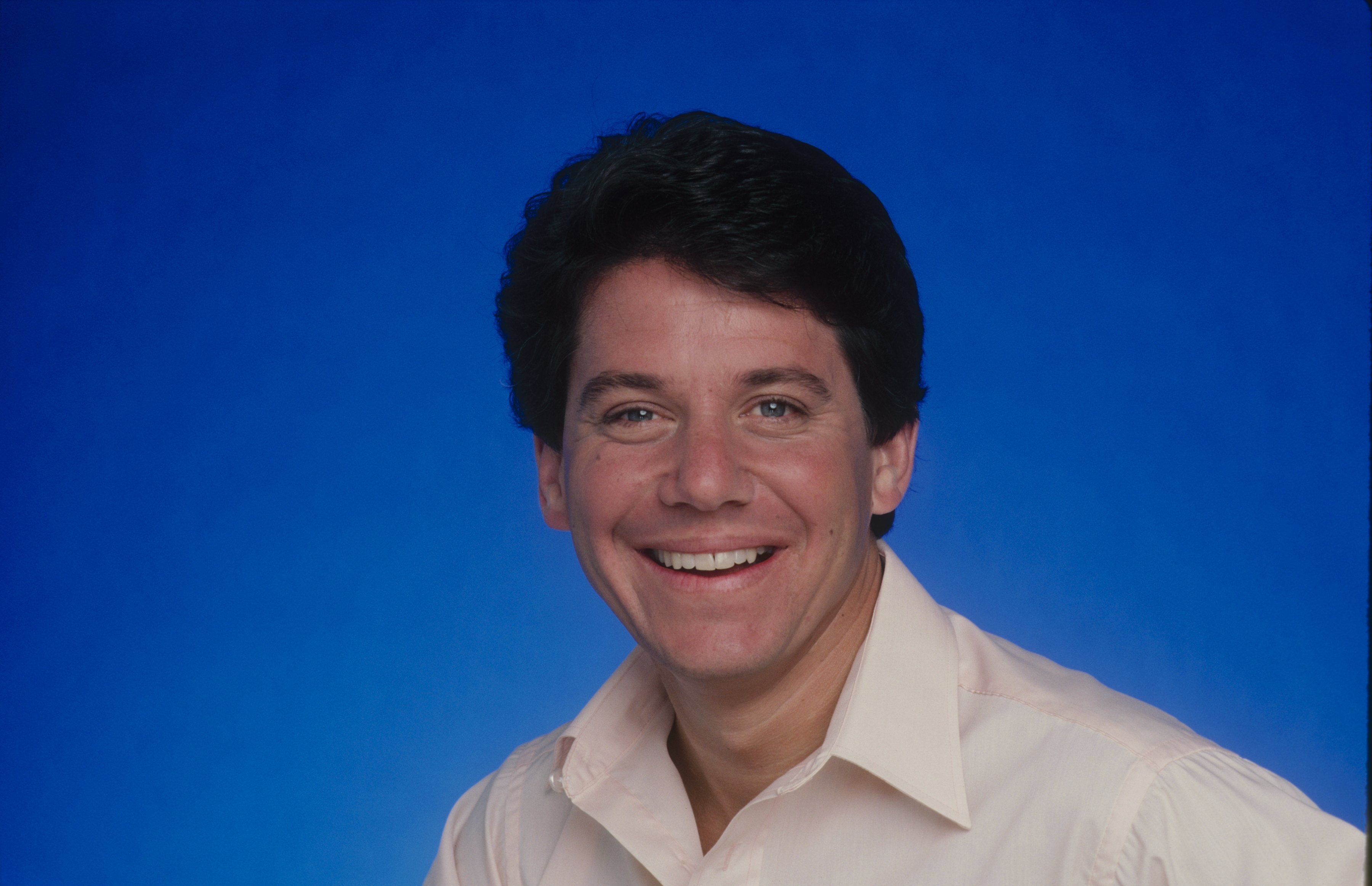 Photo of Anson Williams as Potsie Weber in "Happy Days" | Photo: Getty Images
Anson Williams, whose birth name is Anson William Heimlich is a Los Angeles, California native, born in 1949. Willams is related to Henry Heimlich, who invented the Heimlich Maneuver.
He started acting at school, and by the end of his education, he had already performed in many school productions.
In 1971, Anson Williams appeared in a commercial for McDonald's alongside fellow Hollywood icon, John Amos.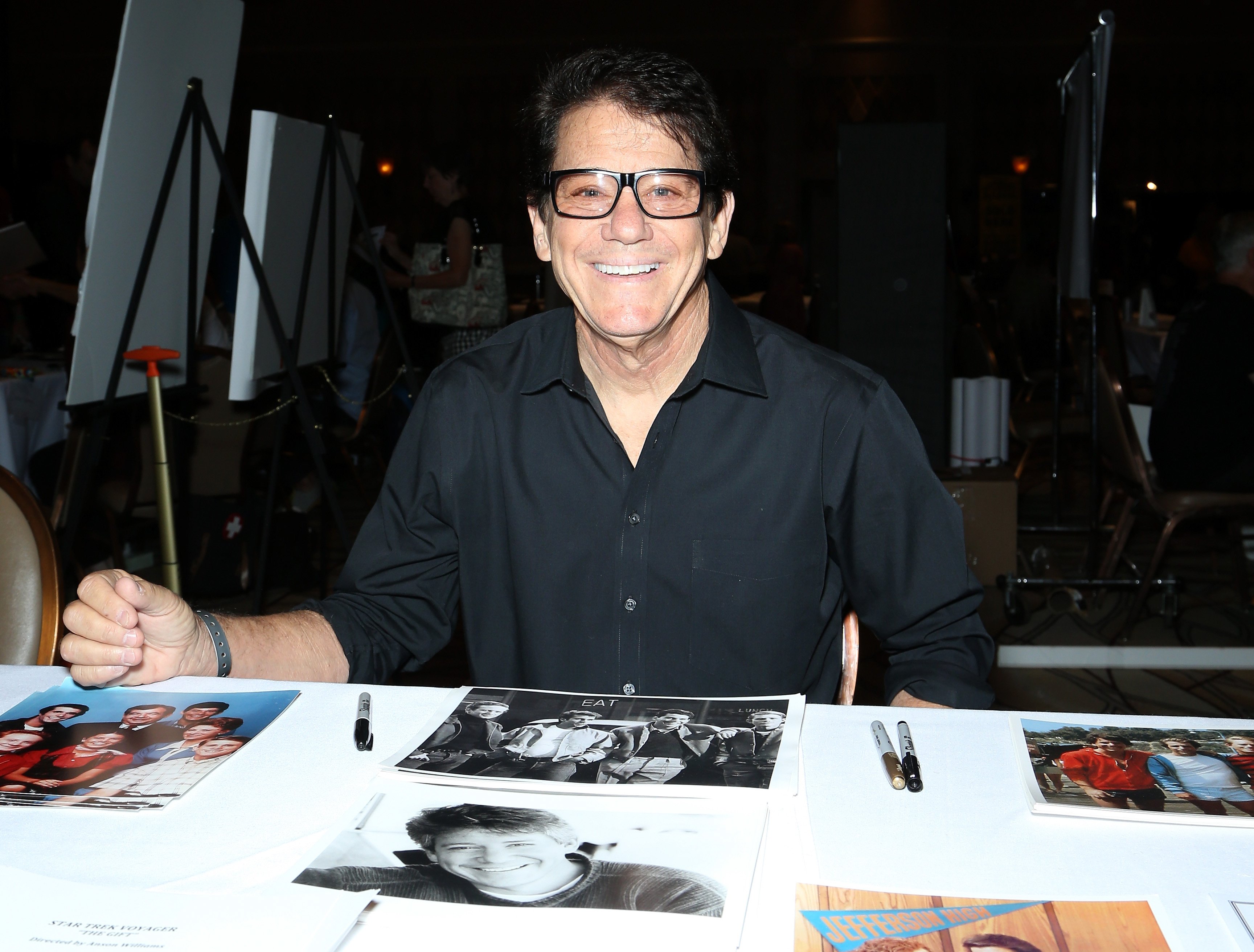 Anson Williams attends the 14th annual official Star Trek convention on August 6, 2015 | Photo: Getty Images
He got his big break in 1972, and Williams, as a newbie, played the part of "Potsie Weber" in a mini-series titled, "Love and the Happy Days." The show's spinoff, "Happy Days," went on to air for ten years, and Williams played his part until the end in 1984.
Anson Williams decided to go multi-hyphenate after "Happy Days." He switched to behind-the-camera jobs in the acting world. He wrote scripts and produced shows for a while. In 1985, he extended his expertise to directing, after taking advice from fellow star Ron Howard.
He requested joint custody of their three younger kids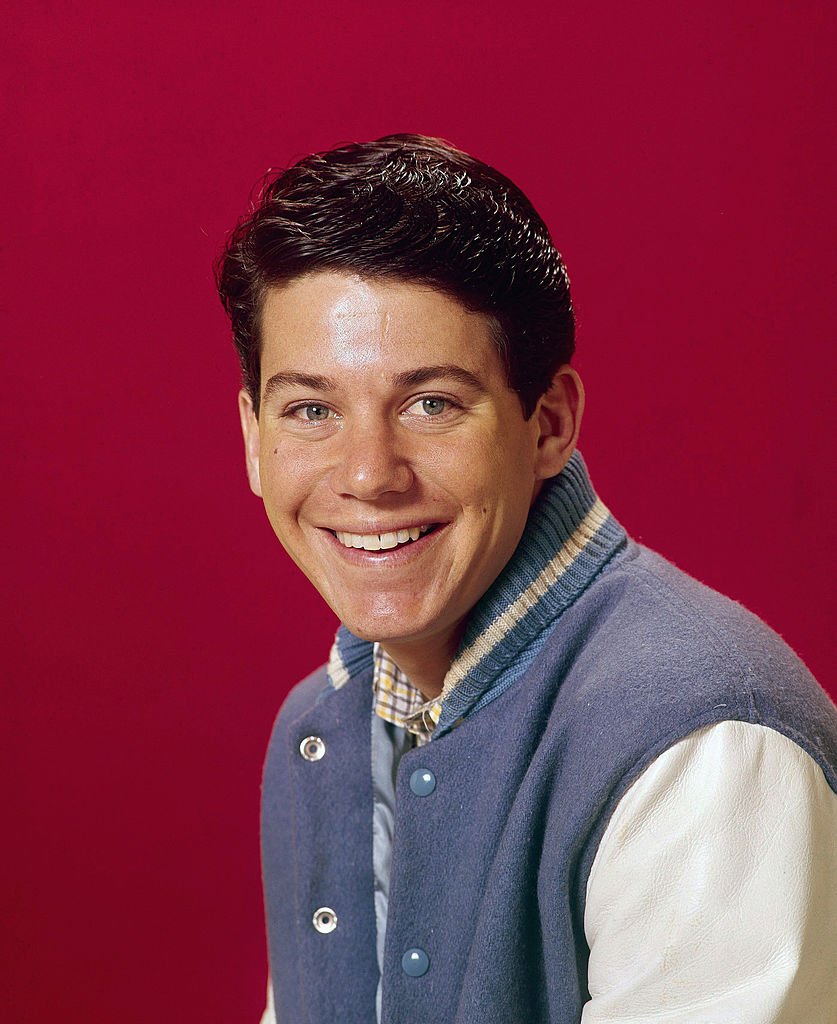 Portrait picture taken of Anson Williams circa 1974. | Photo: Getty Images.
As a TV director, Williams became more prolific. He debuted his directorial career with short adolescent movies such as "No Greater Gift" and "Lone Star Kid."
Moving on to series, Anson directed several shows, including "7th Heaven," "Xena: Warrior Princess," Star Trek," "Hercules," and "The Secret Life of An American Teenager."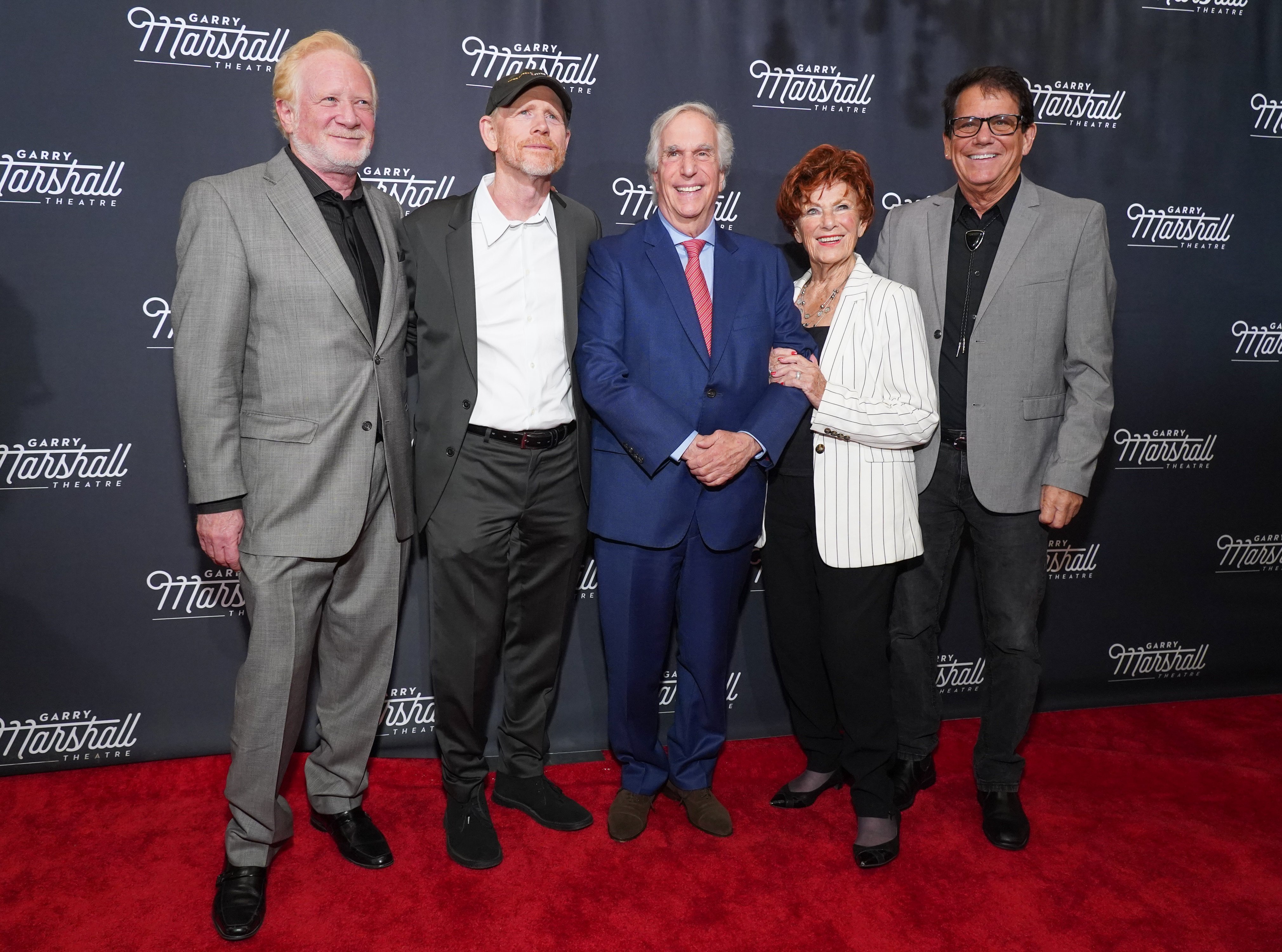 Don Most, Ron Howard, Henry Winkler, Marion Ross and Anson Williams attend Garry Marshall Theatre's 3rd Annual Founder's Gala Honoring Original "Happy Days" Cast on November 13, 2019 | Photo:Getty Images
Besides his showbiz career, the "Potsie Weber" actor, who already had an experience with singing on "Happy Days," landed a singing career and released a single. Williams performed at shows in Las Vegas and Reno.
He became a businessman in 1987 after joining forces with "Happy Day" colleague, Al Molinaro. Together, they opened a chain of diners called Big Al's.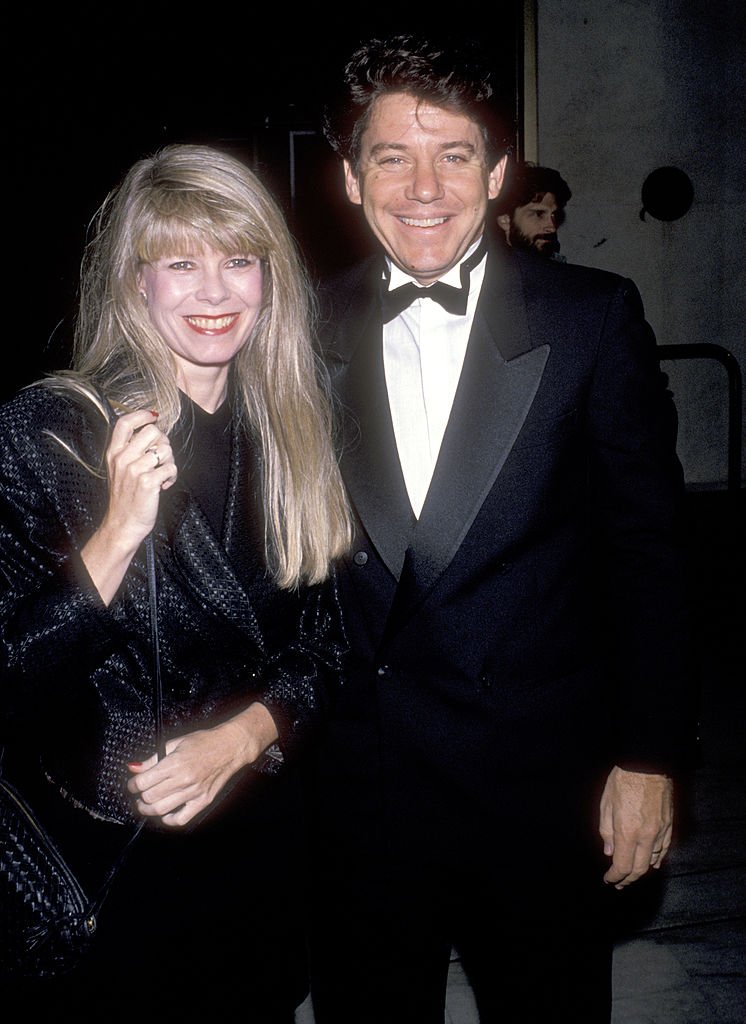 Anson Williams and wife Jackie Gerken attend The National Conference of Christians and Jews Gala Honoring Robert Wright on October 16, 1989. | Photo: Getty Images
Williams founded a cosmetic company, Starmaker products and Physicians Prefer. The star actor was recently in the news for his divorce from Jackie, his wife of 30 years.
Williams filed for divorce twice in the same year. In the first proceedings, he requested joint custody of their three younger kids. The couple has two adult kids.
Please fill in your e-mail so we can share with you our top stories!