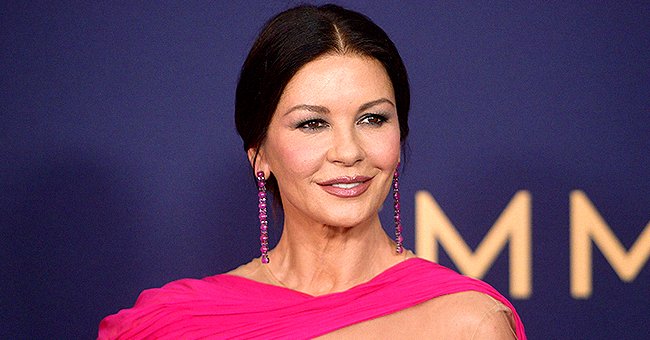 Instagram/catherinezetajones
Catherine Zeta-Jones Gushes over Her Dad and Husband on Father's Day with a Rare Family Photo

Catherine Zeta-Jones paid tribute to the special men in her life with endearing messages in honour of Father's Day, including a rare family picture taken with all the children.
The everlasting beauty shared how she felt about her father, and her husband on Sunday, as she wrote touching tributes to them in celebration of Father's Day.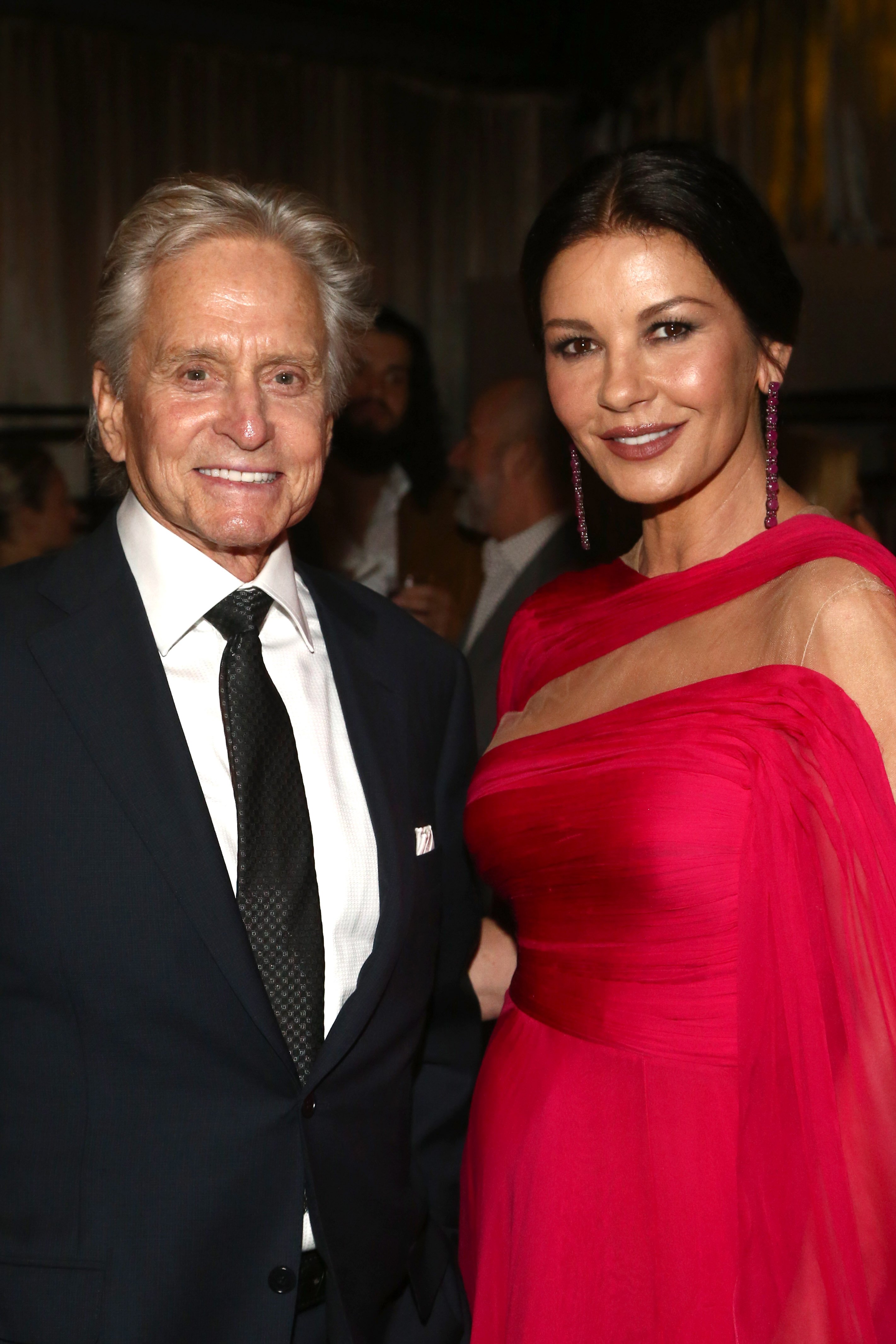 Michael Douglas and Catherine Zeta-Jones attend the Netflix's 71st Emmy Awards After Party on September 22, 2019, in Hollywood, California. | Source: Getty Images.
ZETA-JONES' TRIBUTE TO HER FATHER
Firstly, Catherine Zeta-Jones paid a special tribute to the person who's been "the wind beneath [her] wings," and the one who always encouraged her to "get out there in the world and do it" - her father, and added:
"Happy Father's Day to my darling Daddy. You have been with me every step of the way and I love you, with all my heart."
HER HUSBAND'S SPECIAL MESSAGE
Zeta-Jones' words captioned a beautifully angled picture of her and her father, and it went with the tone of her post, the same way the image of Michael Douglas and Zeta-Jones with their children went with the caption she chose.
Taken years ago with 17-year-old Carys still a toddler, she, and the boys, Dylan, Cameron, who is now 41, and dad Michael all shined bright in white with mom Catherine smiling adoringly in a dark outfit.
"We love you, Michael, Happy Father's Day my love," Catherine captioned the rare picture with her family.
ONE OF HOLLYWOOD'S LOVE STORIES
Douglas and Zeta-Jones married back in 2000 after meeting in France in 1998, and the actress since remained firmly next to the man she shares a birthdate with, even though its 25 years apart.
Amid the novel coronavirus pandemic with self-isolation regulations still in place, the family enjoys the extra quality time spent together when they are not cuddle-snoozing together on the couch. After all, it's one of Douglas' most cherished things.
During an interview in 2018, Douglas reportedly said that he chooses not to take life "for granted," but instead "appreciate" the good and important things he has in life, such as his children, his health, and happy marriage to Catherine.
ANOTHER RECENT CELEBRATION
In April, Zeta-Jones and Michael Douglas's daughter, Carys turned 17, and the proud parents made sure to commemorate the day on social media as well.
Dad Douglas shared a whole collage of beautiful pictures and called her an "inspiration" while Zeta-Jones knocked it out of the park with a video montage.
Please fill in your e-mail so we can share with you our top stories!