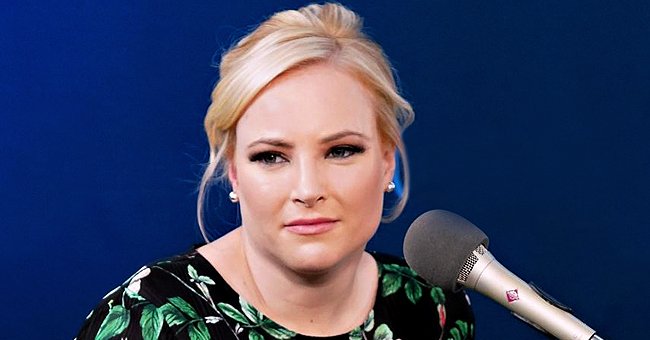 GettyImages
Pregnant Meghan McCain Honors Her Late Father John in a Touching Father's Day Tribute
Pregnant Meghan McCain remembers her late father, John McCain, with a heartwarming post on Instagram telling him that she misses him.
As the world celebrated iconic fathers all over the world yesterday, Meghan McCain paid tribute to her late father, John McCain, with a touching post on Instagram.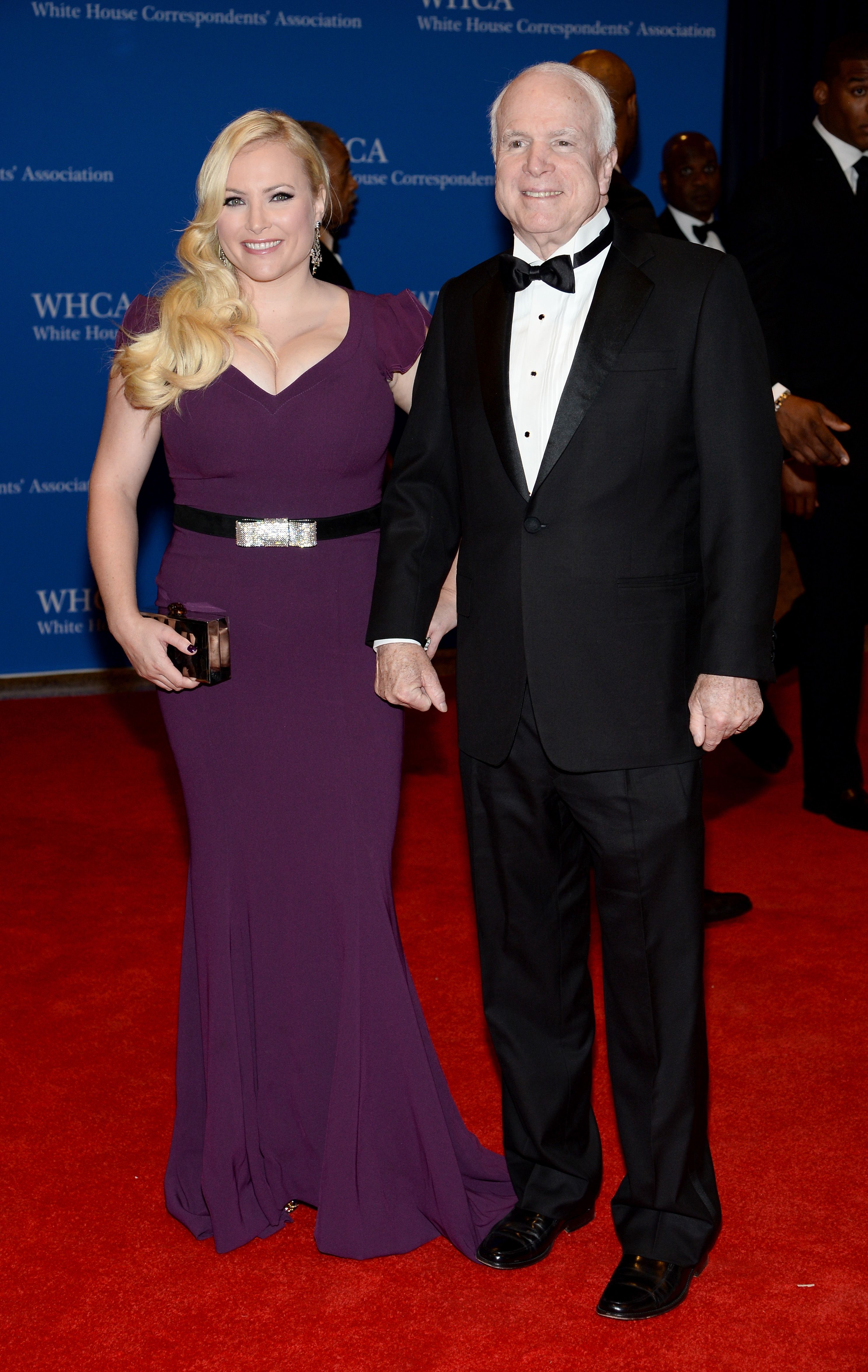 Megan McCain and late Senator John McCain at the 100th Annual White House Correspondents' Association Dinner at the Washington Hilton on May 3, 2014 | Photo: Getty Images
Sharing a photo of the late U.S Senator posing for the camera with a newspaper in hand and the flag of the United States of America behind him, pregnant Meghan confessed that she misses her father every day.
Meghan has been open about her grief on several occasions, describing [John McCain's] death as "the worst day of her life,"
According to People Magazine, her mother, Cindy McCain, also joined in the Father's Day tribute with a photo of her husband smiling alongside a caption that read:
"Happy Fathers Day John. I wish we were together celebrating up at our cabin, but somehow I know you are with me."
Several fans took to the comments section of both posts and honored the late political icon who was a military veteran and served as a senator for Arizona for 31 years.
Although this is the show host's first celebration of Father's Day as a soon-to-be mom, Meghan has always been vocal about her dad's impact on her life and the United States of America at large.
Last Father's Day, Meghan clamored for other social media users to share sweet memories of their late fathers with the hashtag #deaddadsclub.
"The View" co-host and her husband Domenech announced in March that they were expecting their first child together after three years of marriage, via a post on Instagram.
However, unlike other celebrities, McCain refused to give regular updates about her pregnancy. As noted by Today, the 35-year-old explained her reason for keeping details of her pregnancy private with a post.
In the Instagram upload, she disclosed that given that some critics wrote that they were glad her dad had cancer and passed away, she and Domenech decided to spare their unborn child from the hate.
In the accompanying caption, Meghan explained that she "learned a lot of hard lessons about cruelty that comes with being open and vulnerable about my personal life" during her father's cancer battle.
Back in May, People Magazine recalls that Cindy marked what would have been her 40th wedding anniversary with John McCain with a lovely throwback photo of them holding their two kids and posing for the camera.
The bereaved widow confessed that she was trying to stay strong for the kids and grandkids even though her heart "is still broken into a million pieces," after which she confessed her undying love for her late husband.
It will be remembered that Senator McCain passed away on August 25, 2018, at the age of 81 after battling glioblastoma, an aggressive form of brain cancer.
Since his demise, Meghan has been open about her grief on several occasions, describing his death as "the worst day of her life," per People Magazine.
Meghan, no doubt, shares a special bond with her late dad, and will never stop loving him.
Please fill in your e-mail so we can share with you our top stories!