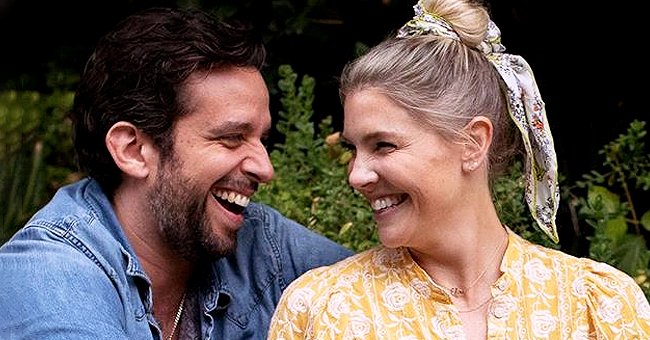 instagram.com/amandakloots
Nick Cordero's Wife Amanda Sees Husband for First Time in 79 Days since His Hospitalization
"Blue Bloods" star Nick Cordero's wife, Amanda Kloots, sees him for the first time in months as she visits him in the hospital.
Amanda Kloots is not giving up on Nick Cordero. She recently got to see him after he had been in the hospital for 79 days. Kloots took Instagram to share the new development.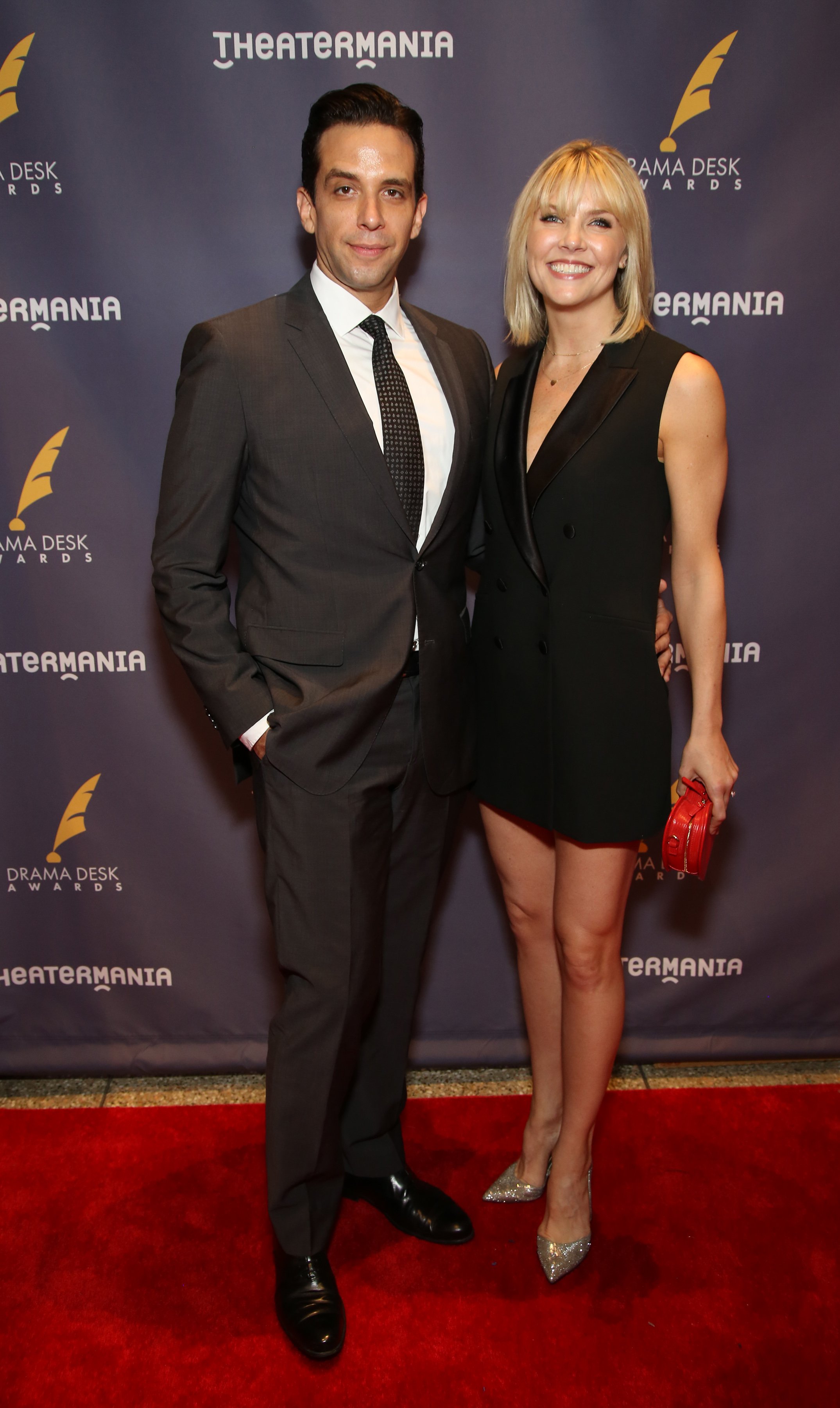 Nick Cordero and Amanda Kloots at the 2017 Drama Desk Awards on June 4, 2017. | Photo: Getty Images.
She posted a picture of her holding on to Cordero's hand during the visit. Kloots was rocking a couple of nice bracelets on her wrist.
The picture was accompanied by inspiring song lyrics, which were all about not giving up which clearly infers that Kloots is not losing hope for her husband's complete recovery.
The picture comes after Kloots shared a positive update on Cordero's blood pressure, which she previously expressed fears over. She revealed that the prayers had worked because it had now improved.
Apart from the improvement of Cordero's health, Kloots also celebrated their son, Elvis's newest milestone. The 1-year-old recently took his first steps. Kloots took to Instagram to share the good news with a video which was captioned:
"We have a WALKER!!!!!"
Elvis was rocking a star-patterned grey fit as he walked towards his mum in the video. Unfortunately, his dad was not there to see the special moment. He was also not there for the little one's first birthday.
Although Cordero's blood pressure situation is getting better, he is still frail. Cordero is still unable to move, and his muscles are atrophying.
Cordero has been out of the medically induced coma.
Kloots revealed that Cordero had been placed on a high protein diet to address the situation but also stated that it probably would not help until Codero could move again.
Cordero has been out of the medically induced coma, which he was in since May, but he still cannot speak because he is breathing with a ventilator.
He recently had stem cell therapy to help the situation of his lungs so that his lungs would be strengthened and so he would no longer need a ventilator. The treatment has finished, but Kloots stated that there are no guarantees.
Nick has been admitted to the ICU at the Cedars-Sinai medical center since late March following suspicions of pneumonia.
Cordero was soon diagnosed with COVID-19, and he has been hospitalized since then. He has gone through a septic shock, lung infections, and a leg amputation since he was hospitalized, but he stays fighting.
The whole situation has been very tough on Kloots, but she has never lost hope even though she has been told to say goodbye and that it would take a miracle for Cordero to get better. She continues to fight and has faith in God that Cordero will make it through.
Please fill in your e-mail so we can share with you our top stories!