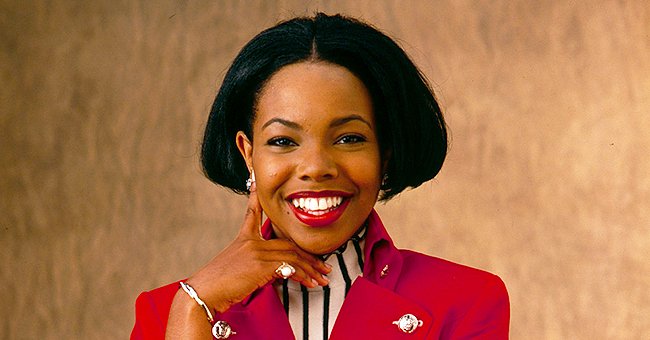 Getty Images
Kellie Williams of 'Family Matters' Dedicates Loving Father's Day Post to Her Husband

American actress, Kellie Williams, takes to social media with a post dedicated to her loving husband, Hannibal Jackson, on father's day—"We love you!" she wrote.
"Family matters" star, Kellie Williams, has been married to Hannibal Jackson who is also the father of her children for over a decade.
The famous actress took to her Instagram page with a tribute dedicated to Jackson for being a loving husband and a doting father. Williams shared a gorgeous photo that featured her hubby, Jackson flanked on both sides by their two kids, John and Hannah.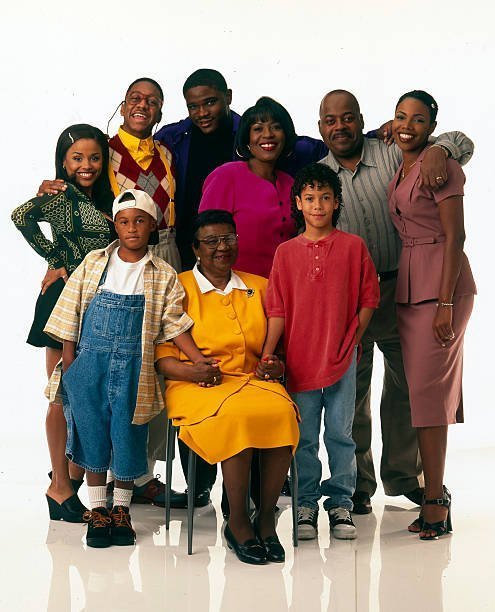 Kellie Williams in "Family Matters" Cast photo taken on September 16, 1996. | Photo: Getty Images
In the photo, Jackson and his son, John, twinned in a black three-piece suit complete with black bow ties while his daughter was dressed similarly in a gorgeous black gown. Williams captioned the post,
"Happy Father's Day to all of the men out there answering the call every single day. It is your PRESENCE and not your PRESENTS that matter. Happy Father's Day..."
In the comments section, fans joined Williams in wishing Jackson a happy father's day. Many commented on how fast John and Hannah were growing, and others complimented the trio on how good they looked in the picture.
Kellie Williams began her career as an actress after joining the Howard University Children's Theater, where she acted in commercials and theater.
After "Family Matters" ended in 1998, Kellie continued her career in acting and producing.
Since then, she's gathered an impressive list of theater credits, including roles in "Come and Gone," "Butterfinger's Angel," "Colored Museum," "Goin' Home," and "The Bacchae."
Later on, a homemade video created by her father got Williams the role of Laura Winslow on the popular sitcom "Family Matters." Her performance as Laura on the sitcom has won Williams many award nominations over the years.
Speaking on her best moments from the show, Williams singled out the scene from season 1 when Laura and the family had an epic food fight, which involved them throwing pies at each other.
She said, "It was so crazy, but it was so fun. We had fun together, that's what people want to watch." After "Family Matters" ended in 1998, Kellie continued her career in acting and producing.
She also spends a lot of her time working with projects such as "The Starlight Foundation International Youth Ambassador," "Famous Phone Friends," "Great Beginnings for Black Babies," and "Hollywood for Children."
Please fill in your e-mail so we can share with you our top stories!