Chip Gaines of 'Fixer Upper' Tries to Make Their 4 Kids Laugh in a Father's Day Video
In a video shared with the "Magnolia" YouTube channel, Chip Gaines tries to make four of his kids laugh by reading dad jokes, which he found hilarious.
Dad jokes can be hilarious. Although they are cringe-worthy and sometimes not funny to other people, it has become a delight for most fathers who never hesitate to share the ones they know and come up with.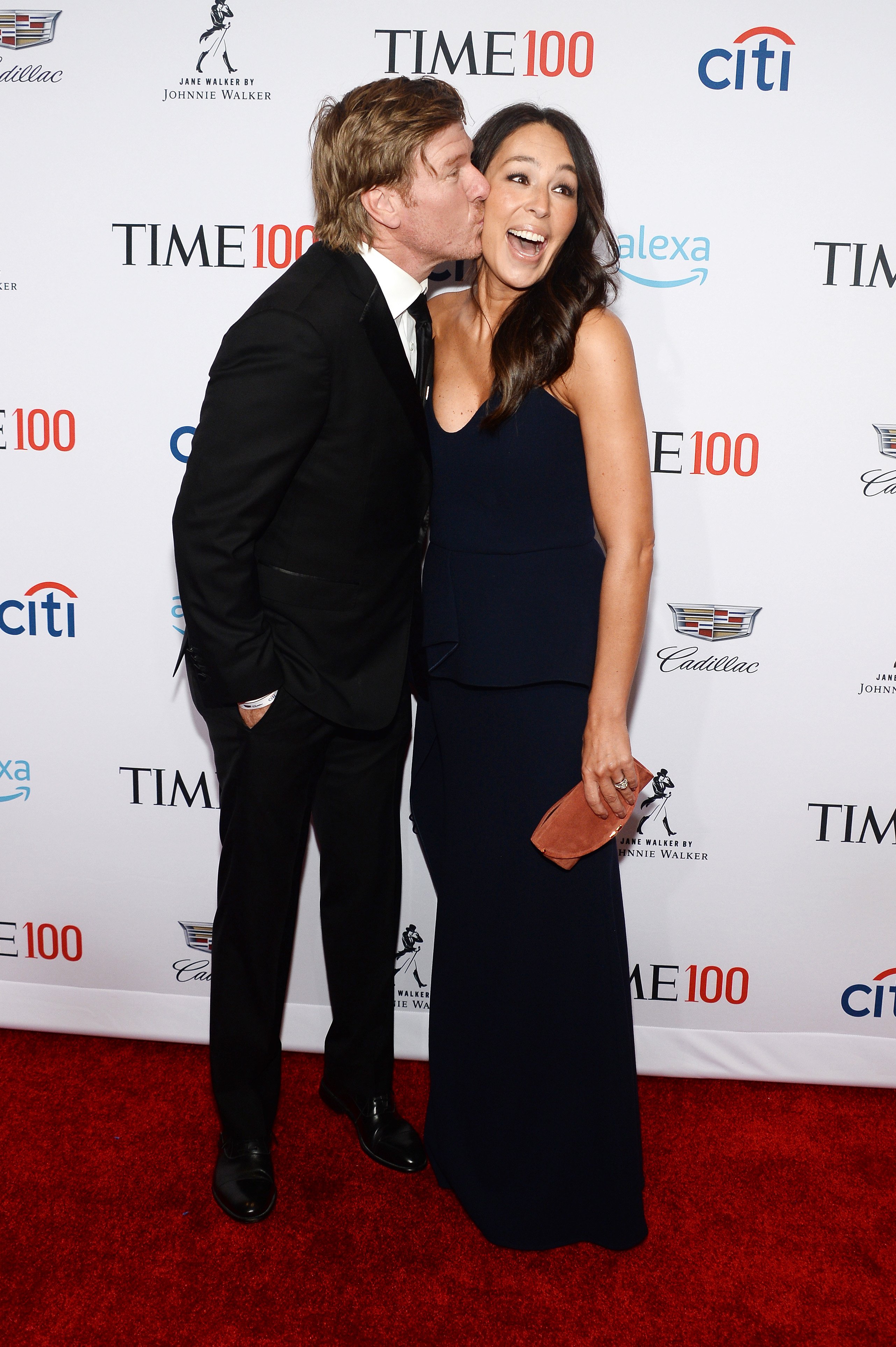 HGTV stars Joanna and Chip Gaines shared a video to their "Magnolia" Youtube channel in honor of father's day. The footage showed Chip reading out dad jokes to his kids with the hopes of making them smile.
The video featured Chip and four of their kids: 15-year-old Drake, 13-year-old Ella Rose, 12-year-old Duke, and 10-year-old Emmie Kay. The last of the kids, 23 months old Crew, also made an appearance during the video.
Dressed in blue jeans, baby blue shirt, and a baseball cap worn backward, Chip looked excited as he got down to reading the dad jokes that had been sent by various people. He started the video by saying:
"Dad jokes get a bad wrap. I appreciate dad jokes as much as the next dad, and I have brought my crew of expert dad jokes evaluators to determine what's funny and what's not."
Chip then read the first dad joke that had to do with a cow not producing milk. While he found the joke funny and Joanna called from offscreen that she enjoyed the joke, the kids were not impressed.
Having gone through a series of dad jokes and the kids did not find them funny, the joke that had to do with the weather forecast seemed to be their undoing as they all burst out laughing.
The couple expressed that at some point, they tried to raise their kids "colorblind."
Aside from the dad jokes that were being read, the kids also found the way their dad pronounced some of the usernames funny, and when Chip made a blunder, they could no longer hold in their laughter.
Although the kids were not easily impressed with some of the dad jokes, they found quite a few of them hilarious. The video which was posted on Father's day has had over 50,000 views and many comments from those who found it funny.
Chip and Joanna, who have been quarantining with their kids on their farm in Waco, Texas recently joined Emmanuel Acho for an episode of "Uncomfortable Conversations with a Black Man" where they shared their thoughts on raising their kids "colorblind."
The couple expressed that at some point, they tried to raise their kids "colorblind," but now, they are pushing back on the idea of raising colorblind kids and wanted to know the way forward.
The conversation which covered issues of racism and how to make a change also featured their kids, and their youngest daughter Emmie wanted to know if Acho was scared of white people to which he replied that he was cautious and not scared.
Their eldest son Drake also wanted to know if Acho had hope for the future; Acho replied that he had hope because of people like Chip and Joanna, who were going out of their way to truly understand racism.
Chip and Joanna have been married for seventeen years, and for Chip, Joanna remains the girl of his dreams. They are not only life partners but also work partners, and following their "Fixer Upper" series on HGTV, they are set to launch their network called Magnolia Network.