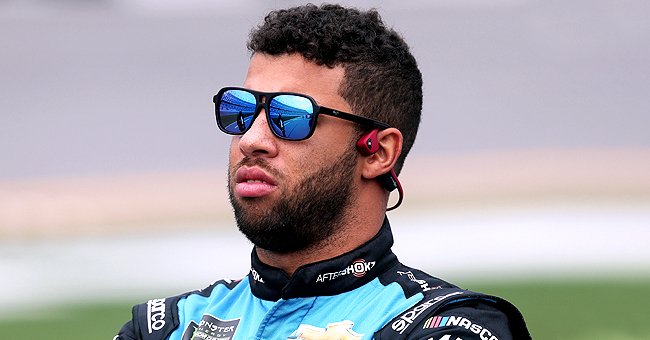 Getty Images
NASCAR Star Bubba Wallace Speaks Out after a Noose Is Found in His Garage

Following the discovery of a noose hanging in Darrell "Bubba" Wallace Jr.'s garage over the weekend, the stock racer finally spoke up about the "despicable act."
On June 21, a noose was found hanging in Bubba Wallace's garage stall at the Alabama Talladega Superspeedway. The 26-year-old since referred to it as a "painful reminder" of how distant the end of racism seems to be as the only black professional stock racer in NASCAR's top series.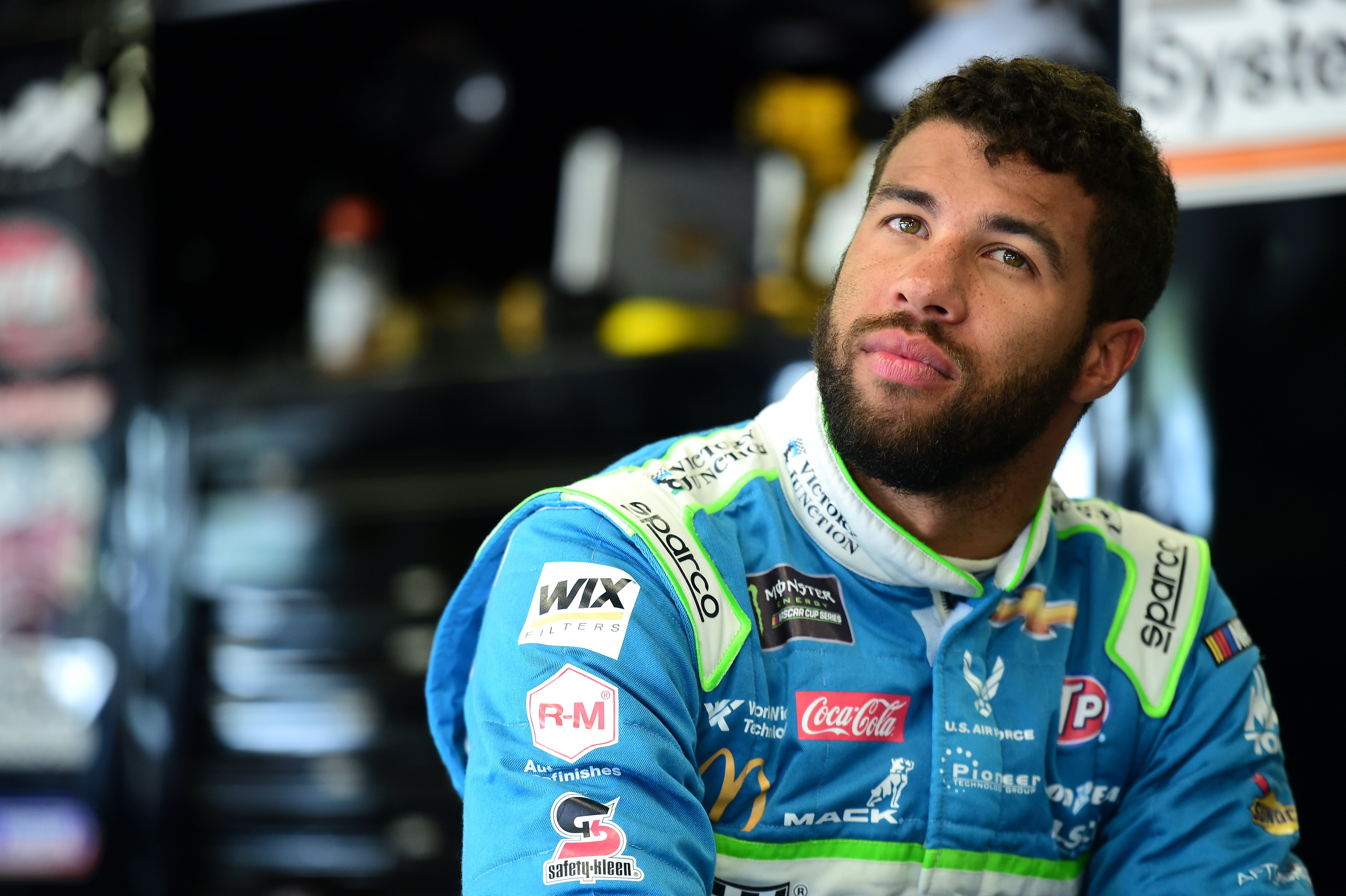 Bubba Wallace at New Hampshire Motor Speedway on July 20, 2019, in Loudon, New Hampshire. | Source: Getty Images.
WALLACE REMAINS UNMOVED
Even though Wallace received overwhelming support after the incident, it still left its mark, but he has vowed to stand his ground. "Today's despicable act of racism & hatred leaves me incredibly saddened," he said.
Wallace joined NASCAR in 2017, and shortly after the discovery, they made their perspective on the situation clear when they described it as a "heinous act" in a statement and added:
"We have launched an investigation, and will do everything we can to identify the person(s) responsible and eliminate them from the sport."
THE REASONING BEHIND IT
Wallace noted that he will "not be deterred" by this extreme act and said that he would "continue to proudly stand" for his beliefs.
The planting of the noose came almost two weeks after NASCAR announced that they banned the Confederate battle flag from all their events.
The decision came after George Floyd's death on May 25 after a now-former police officer knelt on his neck for almost nine minutes. Wallace since unveiled the new Black Lives Matter paint scheme on his racing car.
PUSHING FOR CHANGE
Speaking with CNN on June 8, Wallace said that they "have no place" for the Confederate flags, so it's time to "get them out of here." All things Confederate might also find themselves removed from the state of Virginia.
In the wake of protests, officials started the process of getting confederate monuments and related paraphernalia removed, not just in the state of Virginia, but in others that contain related commemorations as well.
Amid all the shocking developments in the NASCAR world, Bubba Wallace also had a brief and public health scare after the Atlanta Cup Series race earlier this month.
Following the race wherein Wallace finished 21st, he became dizzy and received treatment by medical personnel on-site.
However, during an interview shortly after, Wallace experienced the same symptoms again, but then assured fans that everything was fine.
Please fill in your e-mail so we can share with you our top stories!