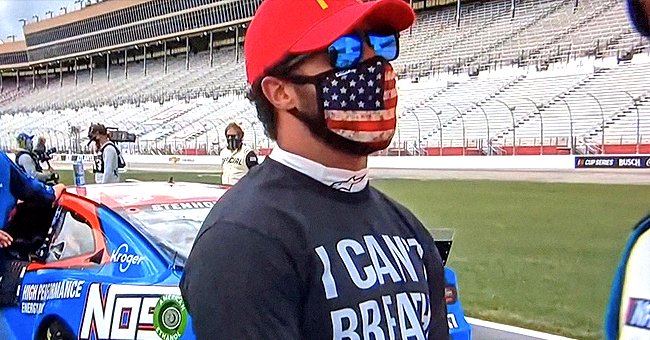 Twitter/TheScore
NASCAR Star Bubba Wallace Faints Several Times Following Hot Atlanta Cup Series Race

NASCAR star Bubba Wallace continued to show troublesome symptoms following treatment at the infield care center after Sunday's Cup race held at Atlanta Motor Speedway.
Proceedings on Sunday for the NASCAR Cup race featured a few amendments and have people concerned for Bubba Wallace's health, as he required infield care treatment after the race.
THE DRIVERS HONORED GEORGE FLOYD
The pre-race warmup didn't go as usual, as drivers stopped their cars in the middle of the track for a moment of silence and an address from the NASCAR president Steve Phelps following the death of George Floyd last month.
"The time is now to listen. To understand. And to stand against racism and racial injustice. We ask our drivers, our competitors, and all our fans to join us in this mission," Mr. Phelps said over the radio. "To take a moment of reflection to acknowledge that we must do better as a sport."
TAKING A STAND AGAINST DISCRIMINATION
Bubba Wallace is the only black racer among the full-time racers in any of NASCAR's three series, and in support of the Black Lives Matter movement, he wore a black T-shirt over his uniform that read "I Can't Breathe."
George Floyd tragically died when a former Minneapolis police officer knelt on his neck for almost nine minutes, rendering him unable to breathe, and the drivers also participated in a video wherein they condemned racism.
BUBBA ALMOST PASSED OUT REPEATEDLY
However, after the race wherein Bubba Wallace finished 21st, he had to be treated by medical personal at the infield care center when he became dizzy.
Even though Mr. Wallace told Fox afterward that he was okay, the same symptoms he experienced earlier presented again during an interview while he sat on the pit wall.
JUSTICE FOR GEORGE FLOYD
The former police officer who knelt on George Floyd's neck on May 25, Derek Chauvin, had since been charged with second-degree murder and manslaughter. The other three officers also present during the incident got charged with aiding and abetting murder.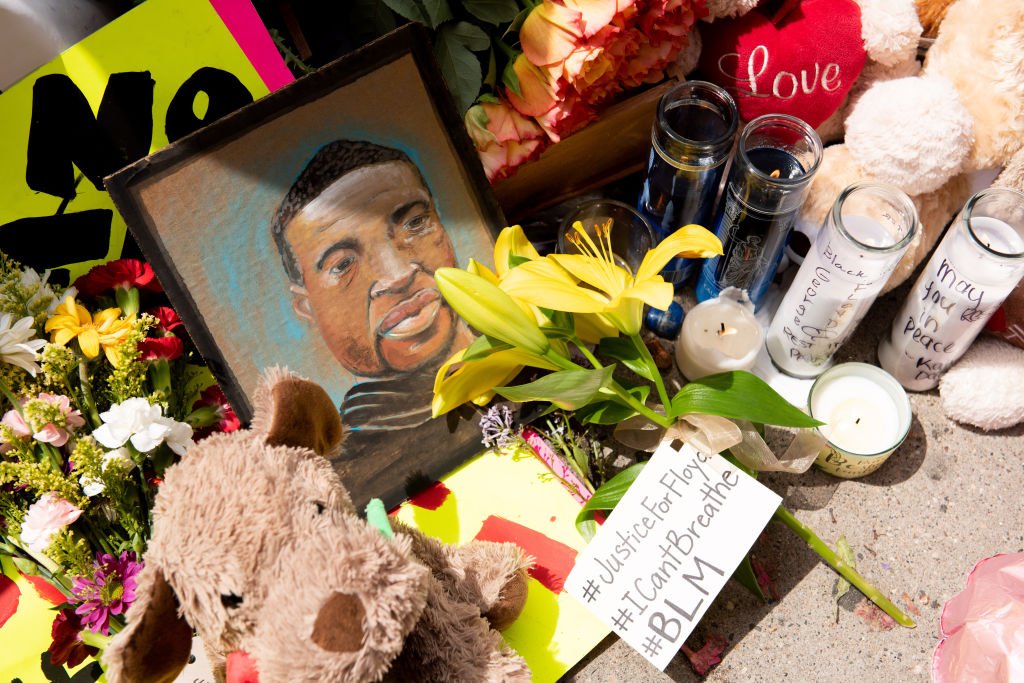 The memorial for George Floyd is seen on Wednesday, May 27, 2020, during the second day of protests over his death in Minneapolis. | Source: Getty Images.
However, the charges got brought up after George Floyd's family had an independent autopsy performed in addition to the one from Hennepin County's Coroner's office.
Initially, authorities charged Derek Chauvin with third-degree murder, but following the autopsies that revealed George Floyd's death to be a homicide, his charges got amended.
Please fill in your e-mail so we can share with you our top stories!