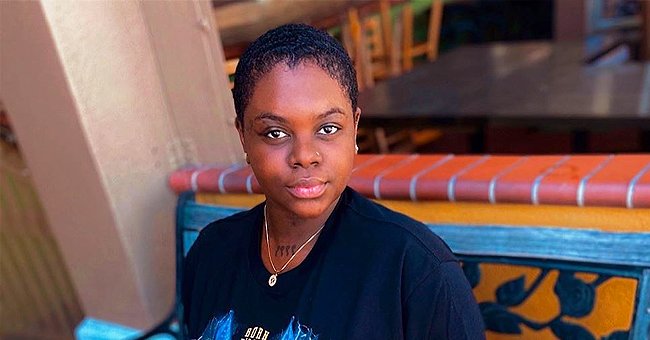 Instagram/princessbroadus
Cori Broadus Poses with Boyfriend in Intimate Photo and Expresses Her Love to Him on Instagram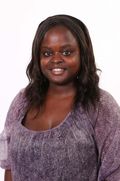 Snoop Dogg's daughter made a bold statement in professing her love for her boyfriend as the two left little to the imagination in a recent photoshoot.
Snoop Dogg and Shante Broadus' youngest child, Cori Broadus, is officially 21 and proving to the world that she is not a little girl anymore.
Only days before she rang in her birthday, Cori left little to the imagination as she posed in a sexy photoshoot with her boyfriend, Wayne.
The young couple was topless as they posed in an embrace in a dimly lit background. In her caption, Cori professed her love for Wayne, saying:
"Dear my Black King, I RESPECT YOU, I SUPPORT YOU, I VALUE YOU, AND I LOVE YOU."
One fan approved of the photo and gushed, "Wow, this has got to be the BEST photo you have ever taken. Nothing but beauty!"
Another fan praised the couple's relationship and said, "your black love is so beautiful." While so people shared their concerns about Snoop Dogg seeing the photos, Shante expressed her adoration for the post.

Shante Broadus commented on a photo of Cori Broadus in an embrace with rapper, Ez | Source: Instagram.com/princessbroadus
Cori and Wayne are high school sweethearts. However, the couple has kept their relationship relatively low key. They have both only ever posted photos together on her Instagram stories.
Although they chose to make their relationship Instagram official leading up to Cori's 21st birthday, they had never denied being together or attempted to hide their relationship. Recently, Cori shared on her Instagram story the Playboy themed party Wayne set up in her apartment.
The photos with Wayne would not be the first time Cori asserted her womanhood with racy pictures. In February 2020, Cori showed off her curves in a crop top and thong.
It is reported, Cori's sultry photo quickly went viral as Snoop Dogg's only daughter proved how grown up she was only months before her 21st birthday.
According to Madame Noire, from a young age, Cori dealt with a lot of insecurities about her skin and weight. These were brought on by bullying she experienced at school and online.
However, as she has gotten older, the young musician revealed in previous interviews that she has learned to love and accept her body. It is something that she enjoys celebrating on social media.
Please fill in your e-mail so we can share with you our top stories!