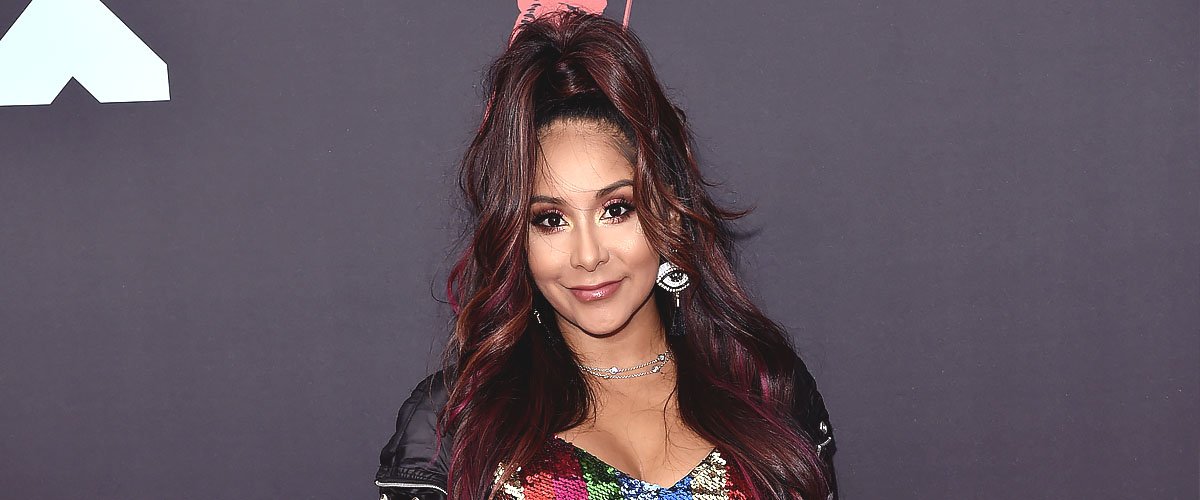 GettyImages
Nicole 'Snooki' Polizzi Is 32 and a Doting Mother of Three Kids — What We Know about Her Family
When Nicole "Snooki" Polizzi first came into the spotlight as part of MTV's reality show "Jersey Shore," no one could have imagined that the messy star would become a doting mother of three kids. But she proved everyone wrong.
Nicole Polizzi, aka Snooki, built a reputation as the girl that was always ready to party from the first moment she appeared on MTV's 2009 reality show, "Jersey Shore."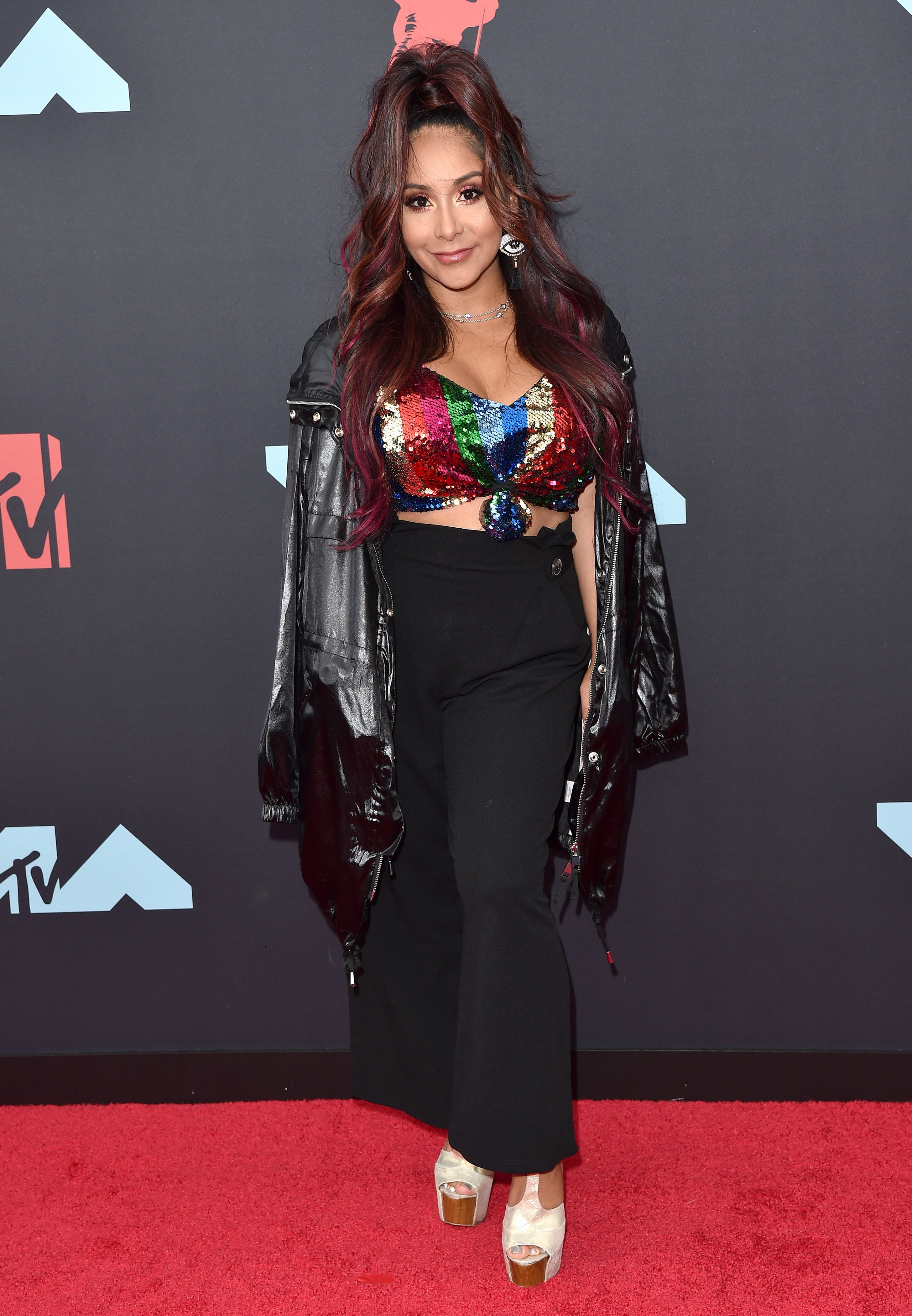 Nicole "Snooki" Polizzi attends the 2019 MTV Video Music Awards at Prudential Center on August 26, 2019 in Newark, New Jersey. | Photo: GettyImages
Snooki was the star of many of the series' most iconic moments, as her carefree and unabashed personality was perfect for the type of television content MTV producers were looking for with the show.
She continuously got drunk and caused a lot of drama, and even got arrested once on the beach after making a scene in the middle of the day.
However, Snooki has grown up and matured a lot, and that change started the moment she met the man she calls the love of her life, Jionni LaValle, who would later become the father of her kids.
SNOOKI AND JIONNI'S LOVE STORY
Snooki and LaValle met while she was filming season 3 of "Jersey Shore" in 2010. While not many couples can say their first night together is on film, Snooki and Jionni have footage of it.
Initially, LaValle was another hook-up, and Snooki couldn't even remember his name. But the pair started dating for real soon after, and Snooki fell madly in love.
However, things went south for the couple while they filmed season 4 of "Jersey Shore" in Italy.
Snooki embarrassed LaValle in a club and then made a scene on the street. LaValle, fed up with her behavior, decided to go back home and broke things up with Snooki, leaving her heartbroken in the process.
Despite her indiscretions, LaValle gave Snooki another chance, and they were back together by the beginning of 2012.
SNOOKI'S HUSBAND & KIDS
In spring 2012, Snooki announced she and LaValle were engaged and expecting their first child. She went on to film season 6 of the show while pregnant but didn't stay at the house designated for the group so she could stay with LaValle.
The young couple welcomed their first child, a boy named Lorenzo, in August 2012, and two years later, daughter Giovanna came into the world in September 2014.
Two months after welcoming the baby girl, Snooki and LaValle tied the knot in a lavish ceremony that took place at the Venetian in New Jersey. She had 17 bridesmaids, including her co-stars from "Jersey Shore."
Snooki explained during a visit to "The Wendy Williams Show" that she wanted a big wedding because, for her, its "one and done," as she claims she's never getting a divorce.
Snooki announced her third pregnancy on Thanksgiving 2018 and welcomed her youngest child, son Angelo, in May 2019.
The now 32-year-old star confessed that although she had always dreamed of having four kids, she changed her mind after giving birth to Angelo.
She also revealed that Lorenzo and Giovanna were her best assistants whenever she needed to lay down for a while and rest from the strenuous job of taking care of a baby.
"If I'm doing something or I'm busy, or I just want to lay down, I'm like, 'Lorenzo, can you just go give him the bottle? Giovanna, go just make sure he knows you're there," she joked.
SNOOKI'S LIFE AS A MOM
Becoming a mom changed Snooki for the best. She traded the constant partying for stay-in cozy nights with her family and got more in-tune with wellness and a healthy routine for moms.
She also shared her experiences with pregnancy and motherhood in several New York Times bestseller books dealing with those topics.
Snooki also started a series with her former "Jersey Shore" co-star and best friend Jenni "JWoww" Farley titled "Moms with Attitude." There, the two stars got candid about their lives as moms.
In 2018, when Snooki joined the rest of her former cast members on "Jersey Shore: Family Vacation," she cried on camera because she missed her kids.
However, she also admitted she wanted to challenge the perception of women not being able to enjoy themselves after becoming moms.
"I'm basically raising my kids not to be judgmental, and to always just have a fun personality and to understand that sometimes Mommy has to let loose," Snooki told People.
DIVORCE RUMORS
Snooki and her husband have faced separation rumors for years, which come from the fact that they rarely appear together in social media pictures.
However, Snooki came forward to defend her husband, explaining that he doesn't like posing for pictures or being famous, which is why he avoids showing too much of himself on social media.
"I don't need to share with the world what me and my husband are going through," Snooki told US Weekly. And added:
"We don't post our life on social media, but I love him to death, and he's my best friend, and he's just a little shy, so leave him alone."
LEAVING "JERSEY SHORE"
In December 2019, Snooki told her fans that her journey with the "Jersey Shore" franchise had come to an end.
She said that the show's storylines were not as fun anymore and that she didn't like the drama that was created on the series, not to mention her lack of energy to party for three days straight like old times.
"I hate being away from the kids; I don't like partying three days in a row; it's just not my life anymore, and I wanna be home with the kids," she confessed.
Snooki has other businesses to take care of, like her store, which includes a line of perfumes, sunglasses, cosmetics, clothes, and other accessories.
Please fill in your e-mail so we can share with you our top stories!