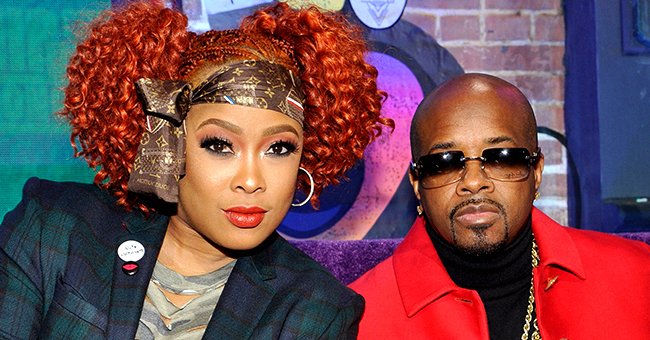 Getty Images
Da Brat Claims Tamar Braxton & Jermaine Dupri's Stepmom Fought over an Alleged Affair with His Dad
Da Brat confirms K. Michelle's claims that Tamar Braxton fought with Jermaine Dupri's stepmom over allegations that she was having an affair with his dad.
Da Brat has found herself in the middle of a feud between Tamar Braxton and K. Michelle. The two women reignited their grudge after Tamar appeared with TS Madison on "The Queen Supreme Court."
During the episode, Tamar was asked if she would compete against K. Michelle in a "Verzus Battle" to which she didn't respond and left her host laughing.
K Michelle took offense to her response since the women had seemingly squashed their original feud in 2015 when they performed at the BET Awards alongside Patti LaBelle.
Tension started between the woman in 2012 when K Michelle opened up on "Love and Hip Hop" about dealing with domestic violence with her ex-boyfriend Memphitz.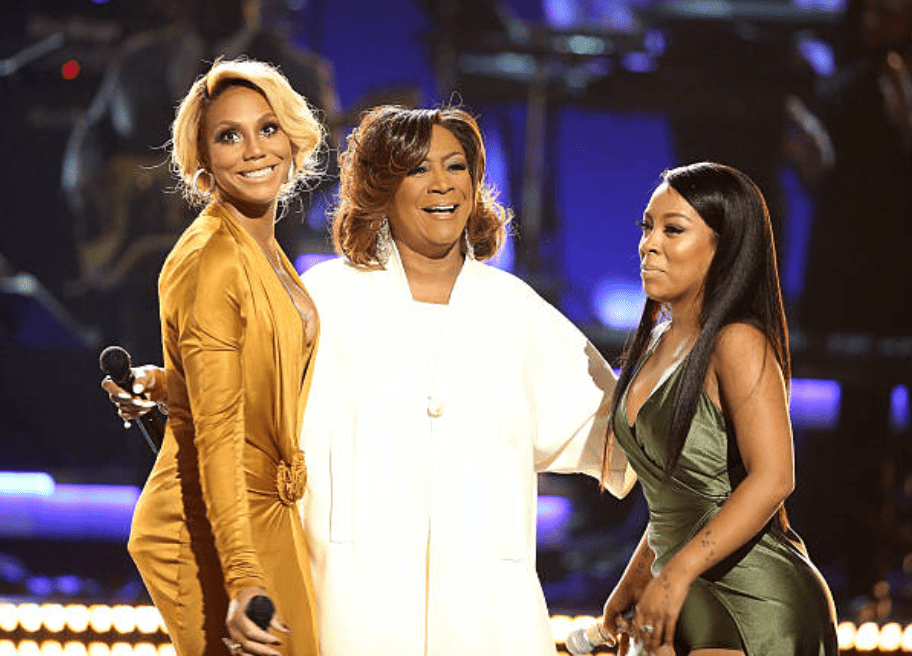 Tamar Braxton, Patti LaBelle, and K Michelle perform onstage during the BET Awards on June 28, 2015, in Los Angeles, California | Source: Getty Images (Photo by Michael Tran/FilmMagic)
In several tweets, Tamar had doubted K. Michelle's story, since she was friends with Memphitz and his wife. K. Michelle's past with abuse was later revealed to be true in court documents.
It is reported, in the years that followed, the women both stated in interviews that they would end their feud and support each other's careers.
However, Tamar's dig on "The Queen Supreme Court," pushed K. Michelle to lash out with some dirt of her own on the singer.
In a video, she alleged that Tamar fought with Jermaine Dupri's stepmom over allegations that she was having an affair with his dad.
In response, Tamar sat united in a video with her boyfriend, David Adefeso, and explained that she would not feed into the negativity. However, Da Brat, who is a close friend and collaborator with Jermaine, was later asked about the feud.
Da Brat backed up K. Michelle's claims and said, "that did happen. I happened to be in that elevator. That's Michael Mauldin's ex-wife. Lord Jesus, no comment. I was in the elevator, honey. It was just a situation."
Da Brat compared the confrontation to Beyonce's infamous elevator fight. Despite Rickey's prying for more information, she remained tight-lipped about any further details about the altercation.
The rapper did, however, make it clear that the ex-wife she was referring to was Jermaine's stepmother, who also divorced Michael and that it was not his Jermaine's mother, Tina Mauldin.
Please fill in your e-mail so we can share with you our top stories!