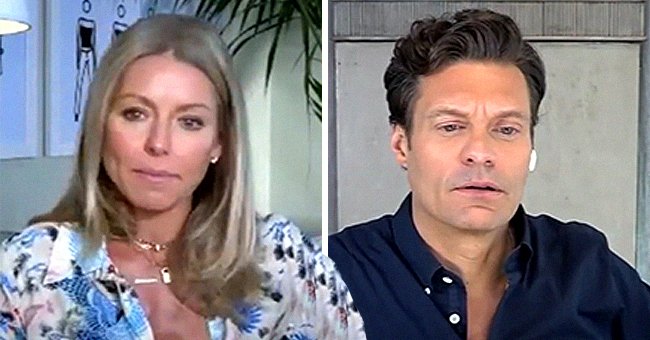 YouTube/LIVEKellyandRyan
Kelly Ripa Says Her Family Has a 'Chore Wheel' to Shuffle Responsibilities Around the House

Kelly Ripa has many helping hands to share the load of chores since they are all in quarantine together amid the novel coronavirus pandemic. The talk-show host's secret on getting it all done - a chore wheel.
Mark Consuelos and his wife Kelly Ripa's family holiday turned into an extended stay at their vacation home in the Caribbean when quarantine regulations set in three days after they arrived in paradise.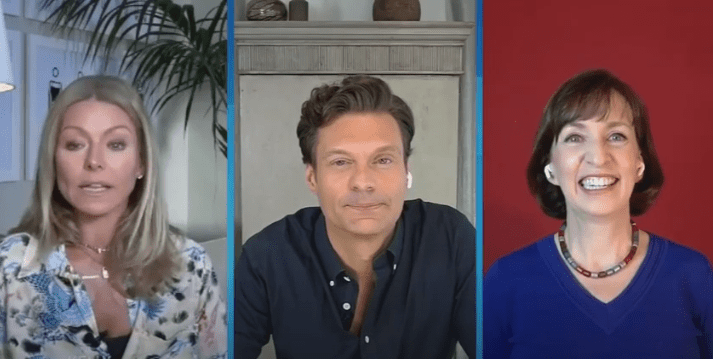 Kelly Ripa, Ryan Seacrest, and Dr. Eileen Kennedy-Moore talk about parenting amid the novel coronavirus on June 22, 2020. | Source: YouTube/LIVEKellyandRyan
EVERYONE DOING THEIR BIT
Unable to return home until regulations lift, the couple and their three children, Joaquin 17, Lola, 19, and Michael, 23, settled in to a new routine of sharing responsibility for chores. On the most recent episode of "Live With Kelly and Ryan," the mom of three elaborated:
"Somebody's vacuuming, somebody does laundry, somebody cleans the toilet, [which is] a very unpopular one & we switch [every week]."
POSITIVE PARENTING
Dr. Eileen Kennedy-Moore, a parenting expert, joined Kelly and Ryan remotely for the episode, and she thought the chore wheel to be a "fabulous idea" since research shows kids are happier when their contribution to the family feels meaningful.
But finding a new normal amid the pandemic has its challenges. Kelly said that she now allows her children as much phone time as they want since it's been months that regulations required them to remain in self-isolation.
KEEPING BUSY IN PARADISE
While the kids have unrestricted access to their devices, it also counts for the massive garden and proximity they have to the beach from their holiday property when they need to get some fresh air.
Kelly and Ryan Seacrest continued to shoot their program remotely, and Kelly's oldest, Michael, had taken to help with the production of their show.
FAMILY CELEBRATIONS
Michael also experienced virtual graduation recently, as he finished his studies at New York University's Tisch School of the Arts. Even though this year's graduates couldn't celebrate with the usual fanfare, dad Mark still made sure to express how "proud" his is if his eldest.
Lola - often referred to as Kelly Ripa's "mini-me daughter," recently turned 19 years old, and mom Kelly made sure to commemorate the day with a sweet message and a slideshow of throwback pictures to warm the heart.
In the touching message, Kelly called Lola the "heart and soul" of their family as the amount of heart emojis help to bring the idea across that they love her "big."
Please fill in your e-mail so we can share with you our top stories!