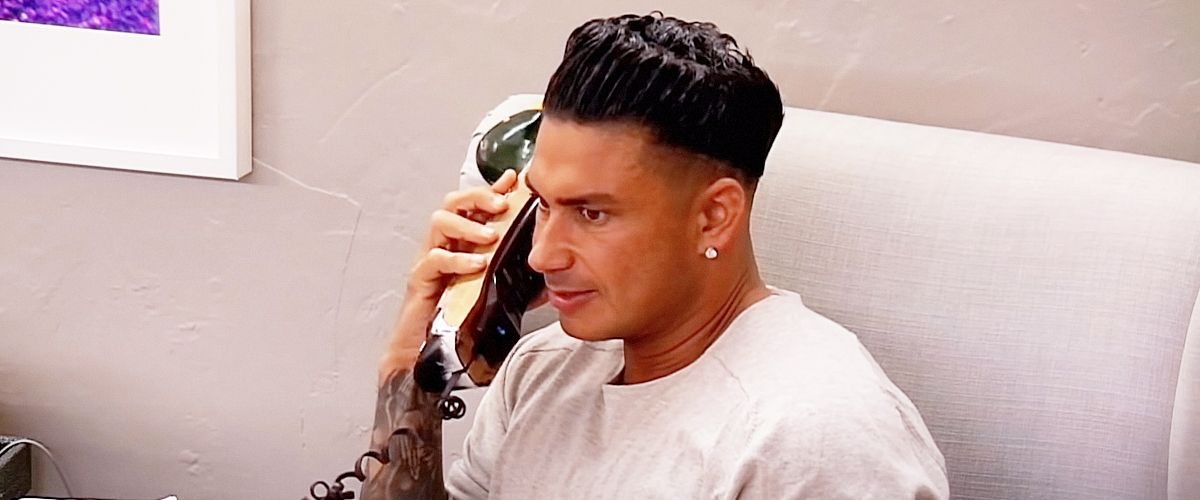 youtube.com/Jersey Shore
Pauly D of 'Jersey Shore' Has an Only Daughter Amabella — Meet the Girl and Her Mother
DJ Pauly D is a proud father to two children, including a daughter, Amabella, whom he had with a woman he met in Las Vegas.
Pauly D's only daughter, Amabella, came at an unexpected time, as a result of a one night stand the reality star had in Las Vegas.
However, she has since changed her father's life and has become the television personality's top priority, together with her half brother.
FIGHTING FOR THEIR CHILD
The young girl was born in 2013 after Pauly D had a one night stand with New Jersey native, Amanda Markert.
Although O'Day may have been a big reason as to why the two broke up, she revealed that backlash as a result of honesty wasn't going to affect her.
Although the "Jersey Shore" star has had several nights with strangers in the past, as documented in the show, only Markert got pregnant.
Pauly D met his child when she was only months old in 2013 and was, at that time, "nervous if she wasn't going to like me." He added:
"The second I saw the baby, her eyes just lit up, it's almost like she knew. It was amazing. I knew she was mine right off the bat too because she looks just like me."
When she was five months old, Amabella's parents were involved in a custody battle, where both parties wanted judges from different states to preside over the case.
Pauly D wanted a Nevada judge, whereas Markert wanted a Jersey jurist. The MTV star also fought for full custody of his daughter but settled for joint custody.
GETTING TO KNOW AMABELLA
Since he first laid eyes on her, Pauly D already boasted of their strong resemblance. In his interview with "Live with Kelly and Ryan" in 2019, the proud father called Amabella his "mini-me." He said:
"I look at her, and I see myself. The way she acts and everything."
Amabella is also a prankster who pulled a trick on her dad as she hid his phone for an hour. Additionally, she is full of energy and talent, which she channels as part of her school's cheerleading squad.
Coming into her dad's life was a blessing and a life-changing moment for the star. Among the things that changes is Pauly D's preferences in women as his standards are a lot higher now.
"Now, I'm even more picky when I pick women to actually meet her or my mother," he shared. "Only certain ones will meet them."
The only woman Pauly D dated, who made the cut to meet his daughter, was singer Aubrey O-Day. Although their relationship lasted long, the pair eventually broke up.
His priorities have also changed, placing his children before his career, his relationships, and himself. The DJ makes it a point to go full-on dad mode when he is home and around his daughter, and on work-mode when out. Certainly, Pauly D is loving fatherhood.
O'DAY'S AFFAIR WITH TRUMP
O'Day hit the headlines when she had an affair with Donald Trump Jr. in 2011 and broke things off after the President's son's wife, Vanessa, found out of their romance.
Trump Jr. and Vanessa eventually divorced after being married for 12 years and having five children: Kai, Donald III, Tristan, Spencer, and Chloe.
Aubrey O'Day attends the 2016 NBCUniversal Summer Press Day at Four Seasons Hotel Westlake Village on April 1, 2016 in Westlake Village, California. | Source: Getty Images
"We will always have tremendous respect for each other and our families. We have five beautiful children together and they remain our top priority," the former couple released in a statement during their divorce.
Although O'Day may have been a big reason as to why the two broke up, she revealed that backlash as a result of honesty wasn't going to affect her.
When asked to choose between Trump Jr. and Pauly D, O'Day picked the former, noting that she wanted a sincere, positive, and driven partner.
Please fill in your e-mail so we can share with you our top stories!