'Cosby Show' Star Keshia Knight Pulliam Shares Moving Photo of Her Dad and Daughter Ella on Father's Day
Actress Keshia Knight Pulliam takes Father's Day to appreciate her Father on Instagram with an adorable photo of him with her daughter.
Father's Day is one special day as dads are celebrated and appreciated for all the things they have done. For Keshia Knight Pulliam, Father's Day was no different. The actress took to Instagram to share a heartwarming photo of her father with her infant daughter and wrote:
"Happy Father's Day Dad & Ella's Deuce... the real OG triple OG!! We love you ❤️."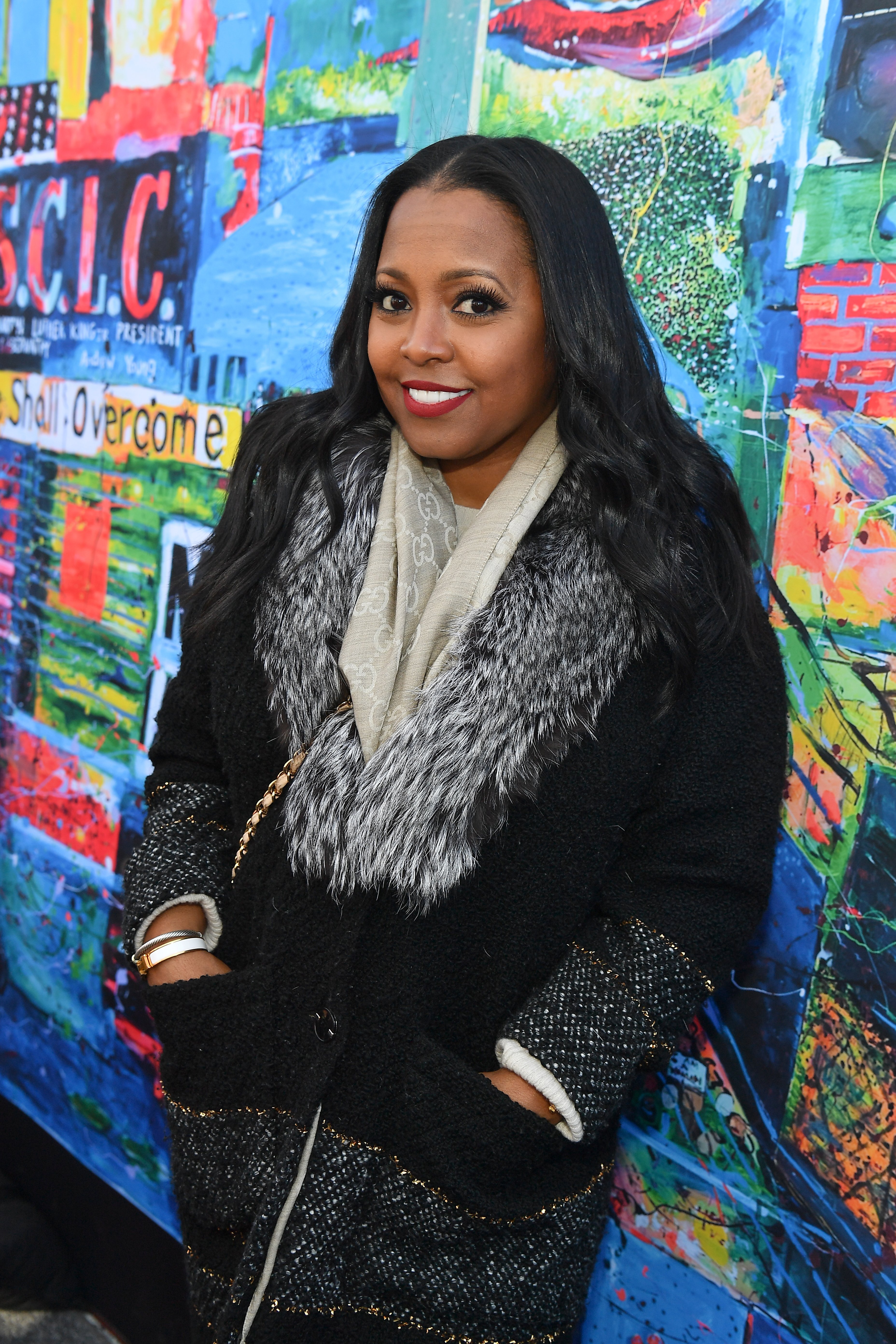 The photo showed Pulliam's father, James Pulliam Sr., holding up her now-three-year-old daughter, Ella Grace, in the air as she beamed down at her Grandpa.
Little Ella Grace was dressed in an adorable red, black, and white ensemble, while her Grandpa looked up at her lovingly.
The photo was a heart-tugging sight, and it enchanted Pulliam's fans and followers who cooed and aww-ed about how adorable the grandpa and granddaughter looked, wishing James a happy Father's Day.
Pulliam and Ella's father, Edgarton Hartwell, had a dramatic divorce.
Pulliam shares her three-year-old daughter, Ella Grace, with her former husband, Edgarton Hartwell, a former football player. The couple got married in 2016 and welcomed their bundle of joy in January 2017.
The marriage between Hartwell and Pulliam was not a happy one. The former athlete already filed for divorce only a few months into the union. The split was contentious, and the drama surrounding the situation held fort until 2018 when the divorce was finalized.
As most divorces do, an even more contentious custody battle for Ella Grace followed. Hartwell was adamant that he was a better fit for parenting his daughter while the court granted Pulliam full physical custody.
In 2018, the former NFL star tried to persuade the court to revisit the arrangements of their daughter's custody, claiming that his former wife had tried to alienate him from his child.
A Georgia judge decided that Ella's custody would remain with Pulliam, and the arrangements already in place would remain intact without a chance for another trial.
In 2020, the actress demanded that her former spouse be jailed for flouting his child support duties. The law mandated Hartwell to pay her $3,007 every month in child support, but according to Pulliam, he made a habit of defaulting when it came to payment.
Pulliam first rose to fame in the famous '80s sitcom "The Cosby Show," as well as other sitcoms including "House of Payne," and "Madea Goes To Jail." Her rather public and dramatic divorce seemed extremely out of the ordinary for the otherwise easygoing actress.
Despite the back and forth that has been going on with Pulliam and Hartwell, their adorable tot has remained a genuinely happy child who never fails to charm those who get to see her.