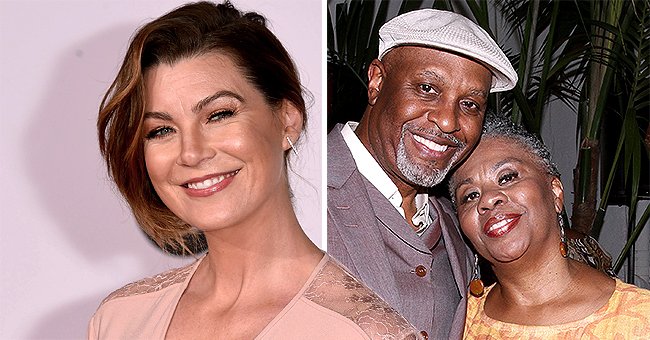 Getty Images
Ellen Pompeo, James Pickens Jr and Other 'Grey's Anatomy' Stars' Family Members
Away from the screens, the stars of the iconic medical series, "Grey's Anatomy," are proud family men and women who never fail to show off their loved ones to the world.
Even though several "Grey's Anatomy" fans have spent over two decades following the story of its characters, they have little or no idea what the stars' lives outside the show entail.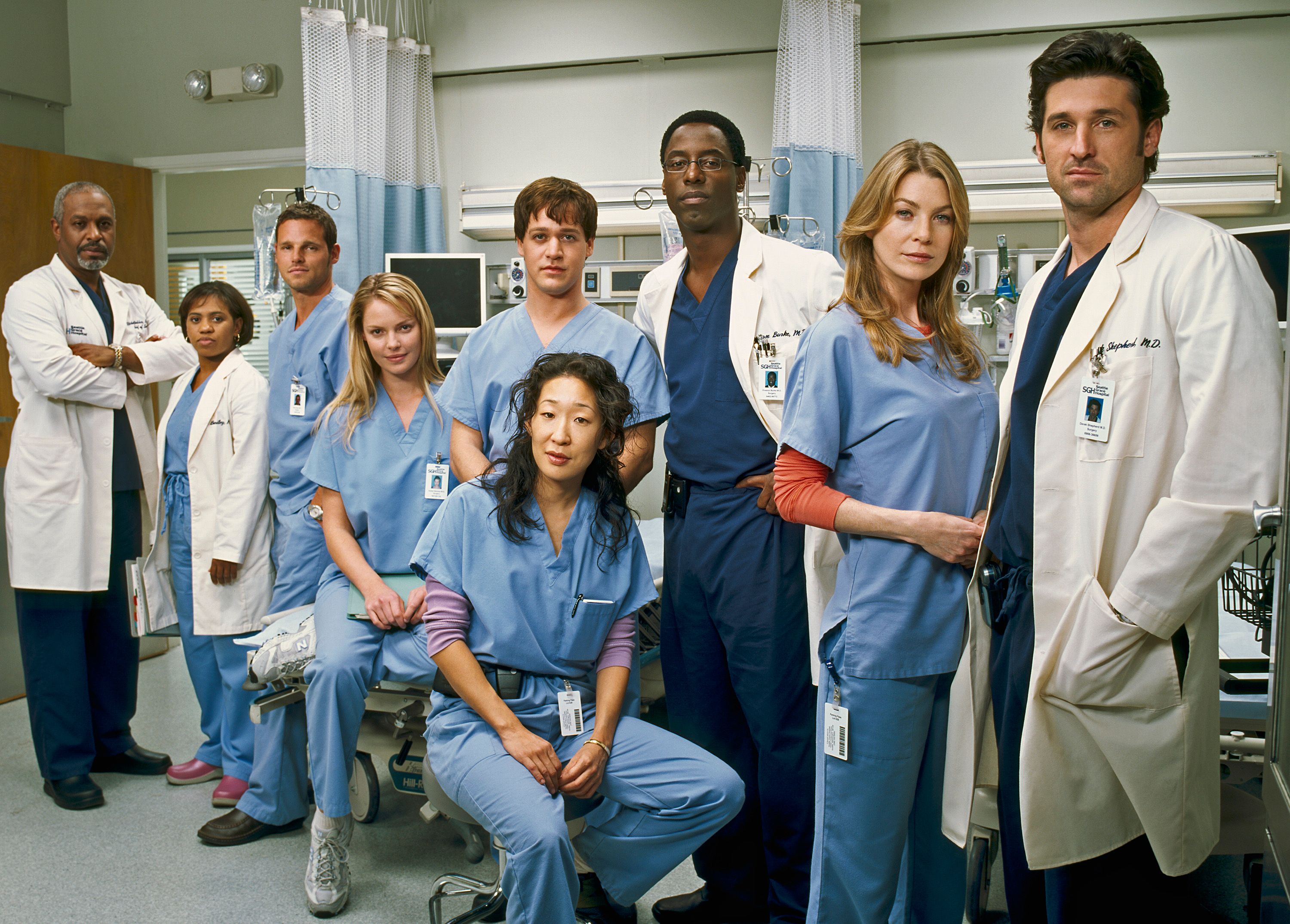 A portrait of the cast of ABC's "Grey's Anatomy" on January 23, 2005 | Photo: Getty Images
According to Closer Weekly, the show's most significant stars such as Justin Chambers and Ellen Pompeo are proud parents, and we believe that it's high time you met their children.
Ellen tied the knot with her husband, Chris Ivery, in 2007, the duo became parents to three children.
CHANDRA DANETTE WILSON [DR. MIRANDA BAILEY]
Even though Chandra has become famous for keeping her family life away from the public, Closer Weekly gathered that the 59-year-old has a husband whom she has known since college but there has been no known revelation of his name.
The pair, who got married after the birth of their second child, share three children - Serena, Joy, and Michael.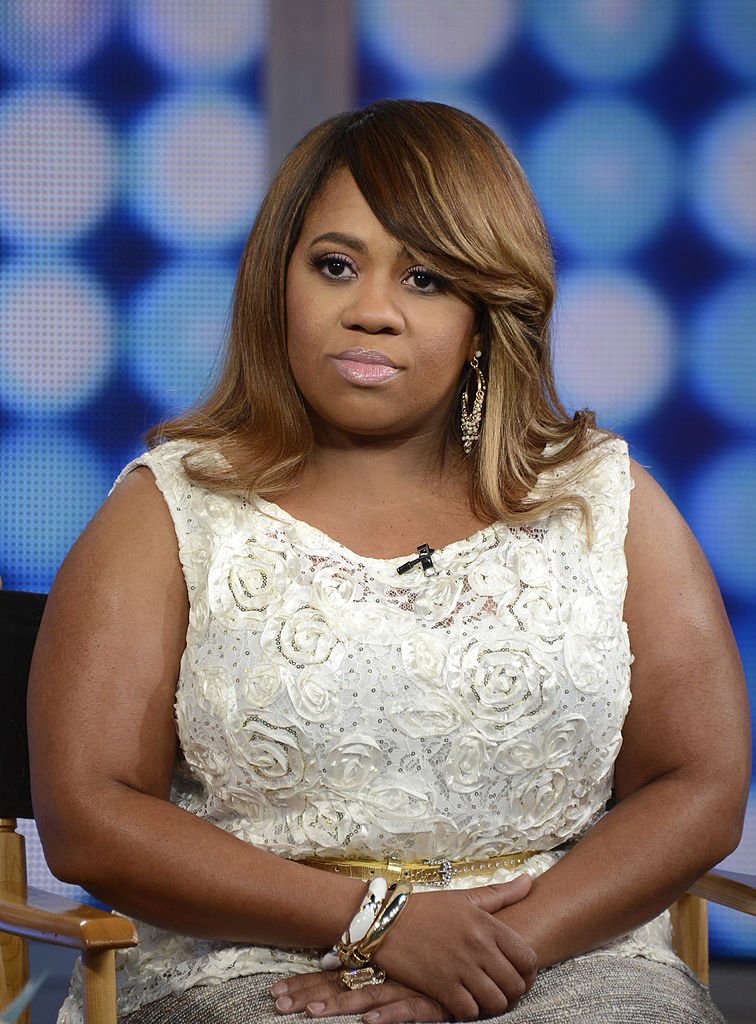 Chandra Danette Wilson of "Grey's Anatomy" appears on GOOD MORNING AMERICA, February 25, 2014 | Photo: Getty Images
JAMES PICKENS JR. [DR. RICHARD WEBBER]
James Pickens, Jr. has been married to Gina Taylor since 1984, and the pair have two grown children, Carl Tharps and Gavyn Picken.
JUSTIN WILLMAN CHAMBERS [DR. ALEX KAREV]
Justin and his wife, Keisha Chambers, who have been married since 1993, share a large brood. Soon after they welcomed their first child, Isabella, in 1994, the pair followed with four other children, twin daughters - Kaila and Maya, Eva, and Jackson.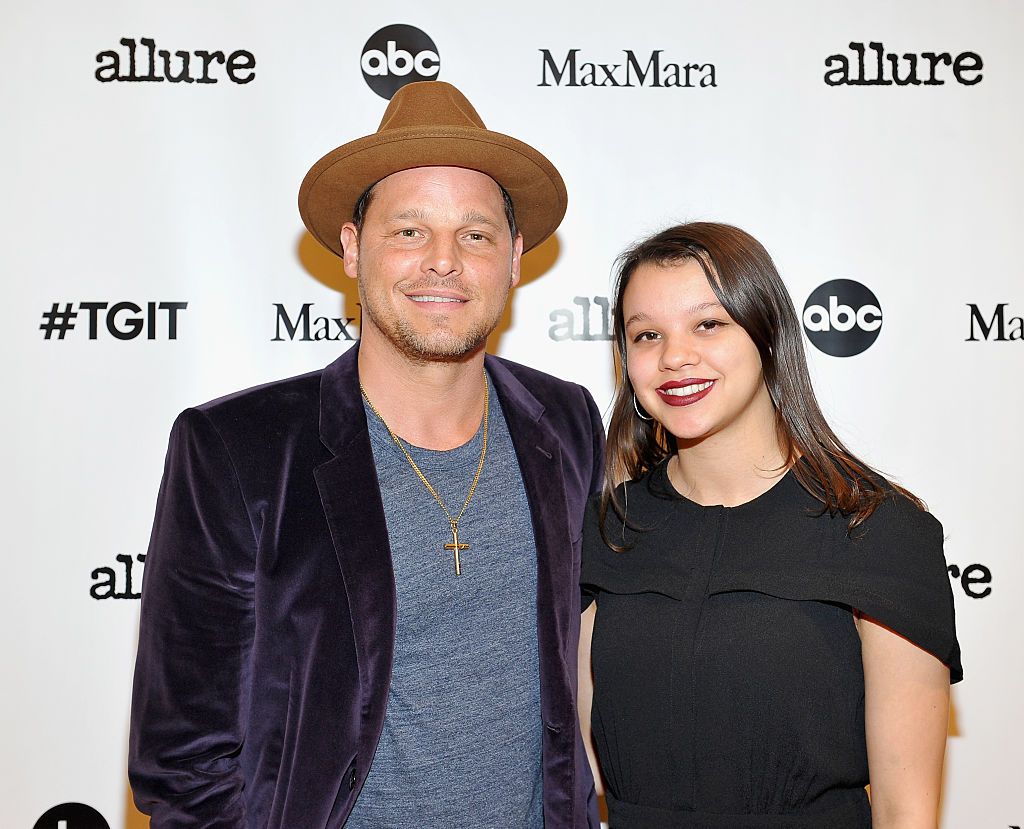 Justin Chambers and Isabella Chambers attend 'MaxMara & Allure Celebrate ABC's #TGIT' at MaxMara on November 14, 2015 in Beverly Hills, California | Photo: Getty Images
PATRICK GALEN DEMPSEY [DR. DEREK 'MCDREAMY' SHEPHERD]
Although he is now married to Jillian Fink, Patrick was previously married to the late actress, Rocky Parker. While he and Rocky had no children, the actor shares three children with his current wife - a daughter named Talula and twin sons known as Darby and Sullivan.
JESSICA BROOKE CAPSHAW [ARIZONA ROBBINS]
Since Jessica got married to the Healthy Child Healthy World CEO, Christopher Gavigan, in 2004, she has welcomed four children- Luke Hudson, Eve Augusta, Josephine Kate, and Poppy James.
KATHERINE MARIE HEIGL [IZZIE STEVENS]
Although Katherine Heigl married Josh Kelley in 2007, it wasn't until late 2009 that the couple began their family. Katherine and Josh first have two adopted daughters - Nancy Leigh and Adalaide. In 2016, Katherine gave birth to her and her husband's son, Joshua Bishop.
ELLEN KATHLEEN POMPEO [DR. MEREDITH GREY]
PopSugar published that after Ellen tied the knot with her husband, Chris Ivery, in 2007, the duo became parents to three children, Stella Luna, Eli Christopher, and Sienna May, who was born via surrogate in 2014.
Ellen and her man reportedly met at a Los Angeles grocery store back in 2003. According to Good Housekeeping, the couple decided to date after being friends for six months.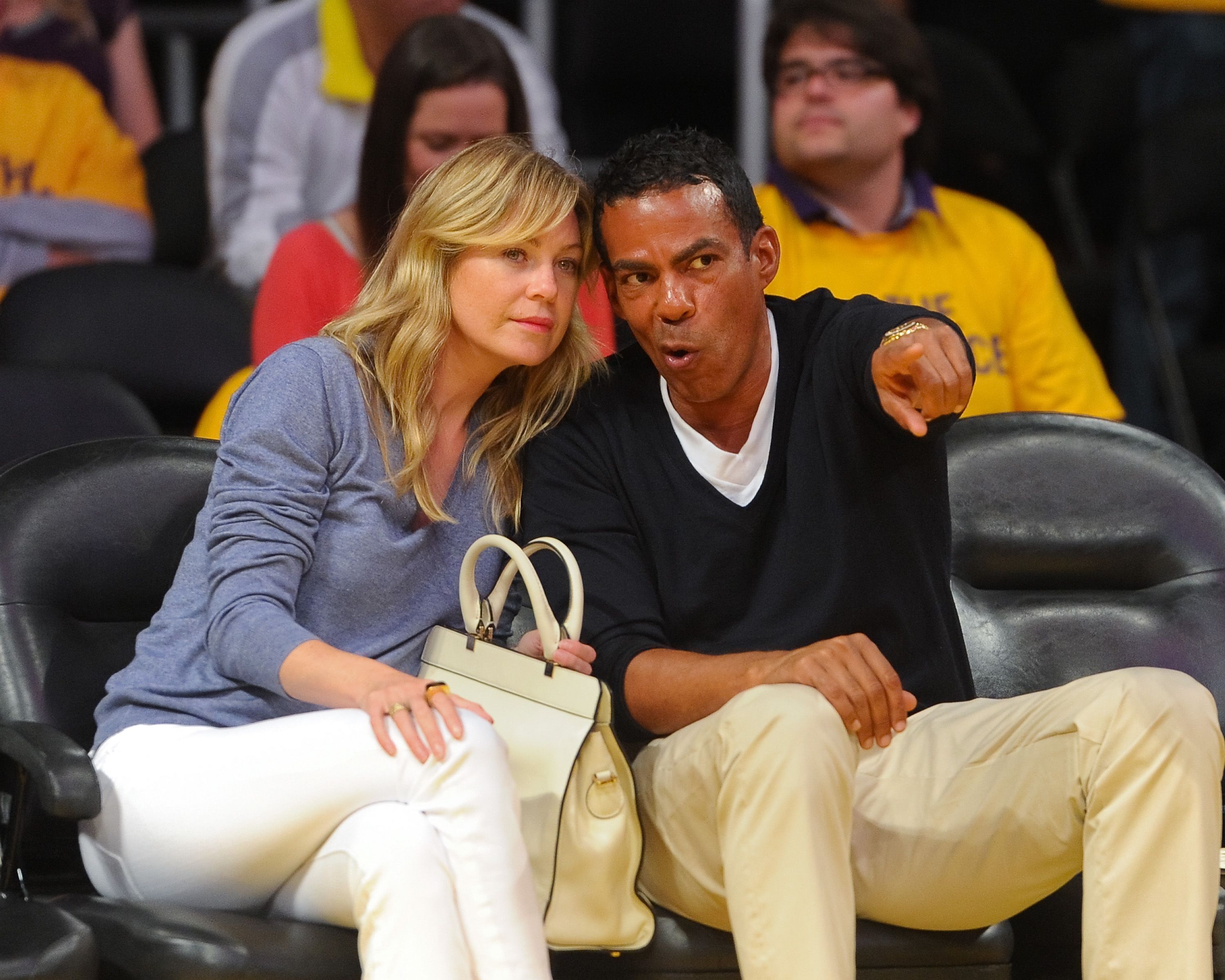 Ellen Pompeo and husband Chris Ivery at the Los Angeles Lakers and Oklamhoma City Thunder Game 3 in the 2012 NBA Playoffs on May 18, 2012 in Los Angeles, California | Photo: Getty Images
Country Living added that Ellen credits her long-lasting relationship to not expecting her husband to change.
JESSE WESLEY WILLIAMS [DR. JACKSON AVERY​​​​​​​]
Since Jessie and his ex-wife, Aryn Drake-Lee, split in 2017, the pair have been sharing joint custody of their two children, Sadie and Maceo. During an interview with People, Aryn revealed that it took her some time to get used to the idea of being a single mother.
KEVIN MCKIDD [OWEN HUNT]
During his first marriage to Jane Parker, Kevin McKidd welcomed two children, Joseph and Iona. The British star later added to his family when he and his current wife, Arielle Goldrath, welcomed their son, Aiden.
In July 2019, Us Magazine reported that the couple welcomed their second child, a daughter named Nava James. The excited father shared the news of the baby's arrival through his social media page.
Please fill in your e-mail so we can share with you our top stories!