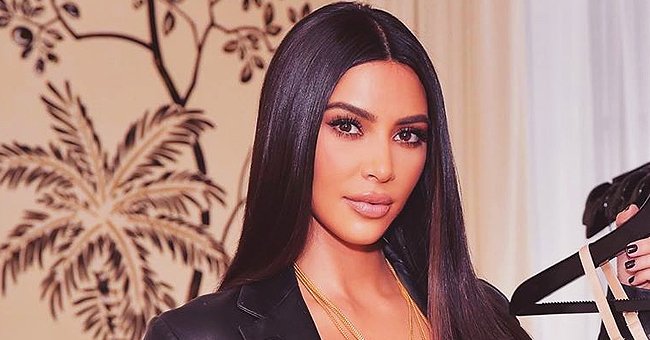 Instagram/kimkardashian
Kim Kardashian Flaunts Her Toned Body in Cream Lingerie Showing off Her Slim Waist

Famous TV personality and model, Kim Kardashian stuns her fans as she takes to social media with a gorgeous video update that shows off her hour-glass physique.
Kim Kardashian is always finding ways to set new standards on body goals. A day ago, Kim took to her Instagram page with a sizzling video that saw her standing in front of a small round mirror dressed in a cream-colored corset.
When the footage begins, Kim zooms in on the mirror and turns in different directions to show off different angles in the vintage corset that left little to the imagination.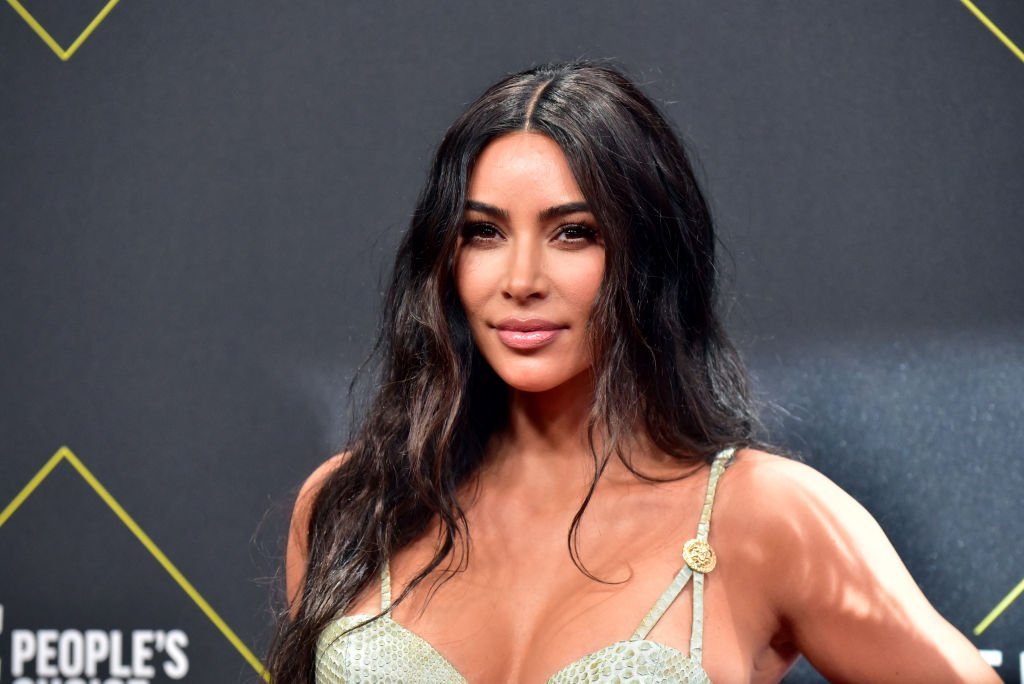 Kim Kardashian attends the 2019 E! People's Choice Awards on November 10, 2019. | Photo: Getty Images
In her captions, Kim stated the video was made during her special trip to London last year to meet Mr. Pearl. According to her, she had worn a similar corset for a Met Ball, and when it got misplaced, she flew down to London to make another one. She also added,
"We also might have started making a few more costumes, including my special 40th bday staging. Can't wait to show you the video LOOKSSSS we've been cooking up."
In the comments section, fans couldn't get enough of Kim's hot look, most of them praised her on how great her body looks while others could only express love for the gorgeous model by spamming her with heart emojis.
While the COVID-19 pandemic that has been ravaging the world has halted nearly all business endeavors, Kim seems to be determined to keep working.
She filmed the musician as he stood in a room with the floor filled with white, pink, and red roses placed in separate vases.
She has reportedly been working hard on securing her SKIMS collection as she self-isolates with her husband, Kanye West, and their four children, inside their luxury mansion in California.
In April, the 39-year-old star was doing her marketing as she shared several attractive images of herself lying tummy down on the beach—her famous backside was the focus of the photograph.
Kim and Kanye started dating in 2012. Their first child, North, was born in June 2013, and later that year, on her 33rd birthday, Kanye proposed to her.
They got married in Forte di Belvedere. Kim walked down the aisle in a dress created by Kim and Kanye's close friend, Riccardo Tisci.
Since their wedding, the couple has continuously made headlines. Earlier this year, Kanye proved himself the ultimate Instagram partner with shots he took of his wife on their Valentine's day trip.
The pair headed to Cabo San Lucas in Mexico to celebrate Valentine's day. According to a source close to the pair, Kim recruited Kanye as her photographer, and they took some gorgeous photos before returning home.
Kim struck a pose in an infinity pool overlooking the ocean dressed in a skimpy black swimwear with a cross choker. Kanye is known to be fond of planning extravagant and romantic experiences for his wife every Valentine's day.
In 2019, the 42-year-old rapper hired famous saxophonist, Kenny G, to perform for himself and his wife at their home.
Kim captured the individual performance on her Instagram story—she filmed the musician as he stood in a room with the floor filled with white, pink, and red roses placed in separate vases.
Please fill in your e-mail so we can share with you our top stories!