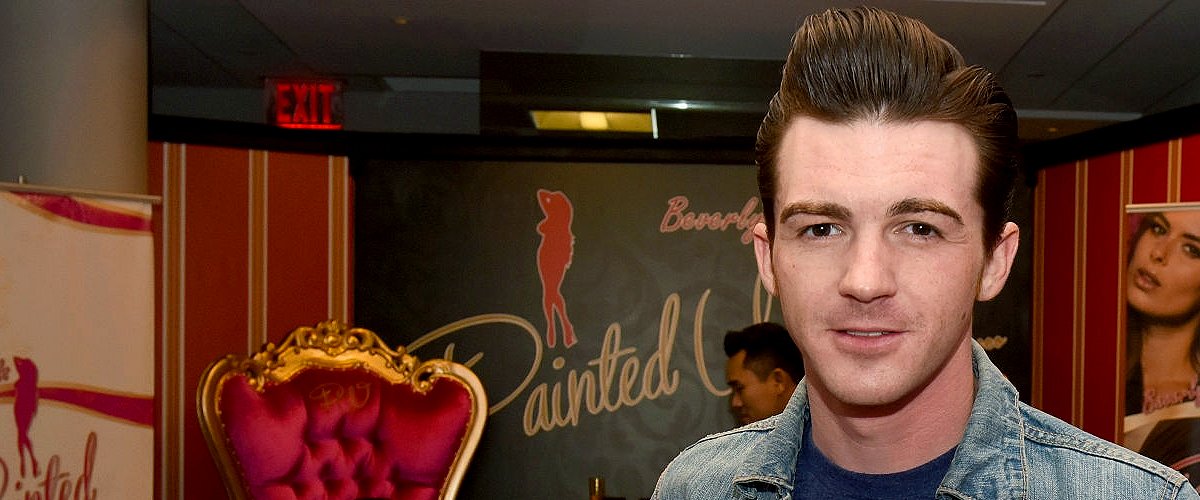 GettyImages
Drake Bell Is 33 and Looks Barely Recognizable — inside the Former Child Star's Life
Drake Bell is no longer the lanky teenager that made people laugh alongside longtime friend and co-star, Josh Peck, on Nickelodeon's hit show "Drake & Josh." Now in his thirties, Bell is focused on his music career and looking better than ever.
It's been sixteen years since "Drake & Josh" first aired on Nickelodeon, successfully embedding itself in pop culture as a generation-defining show.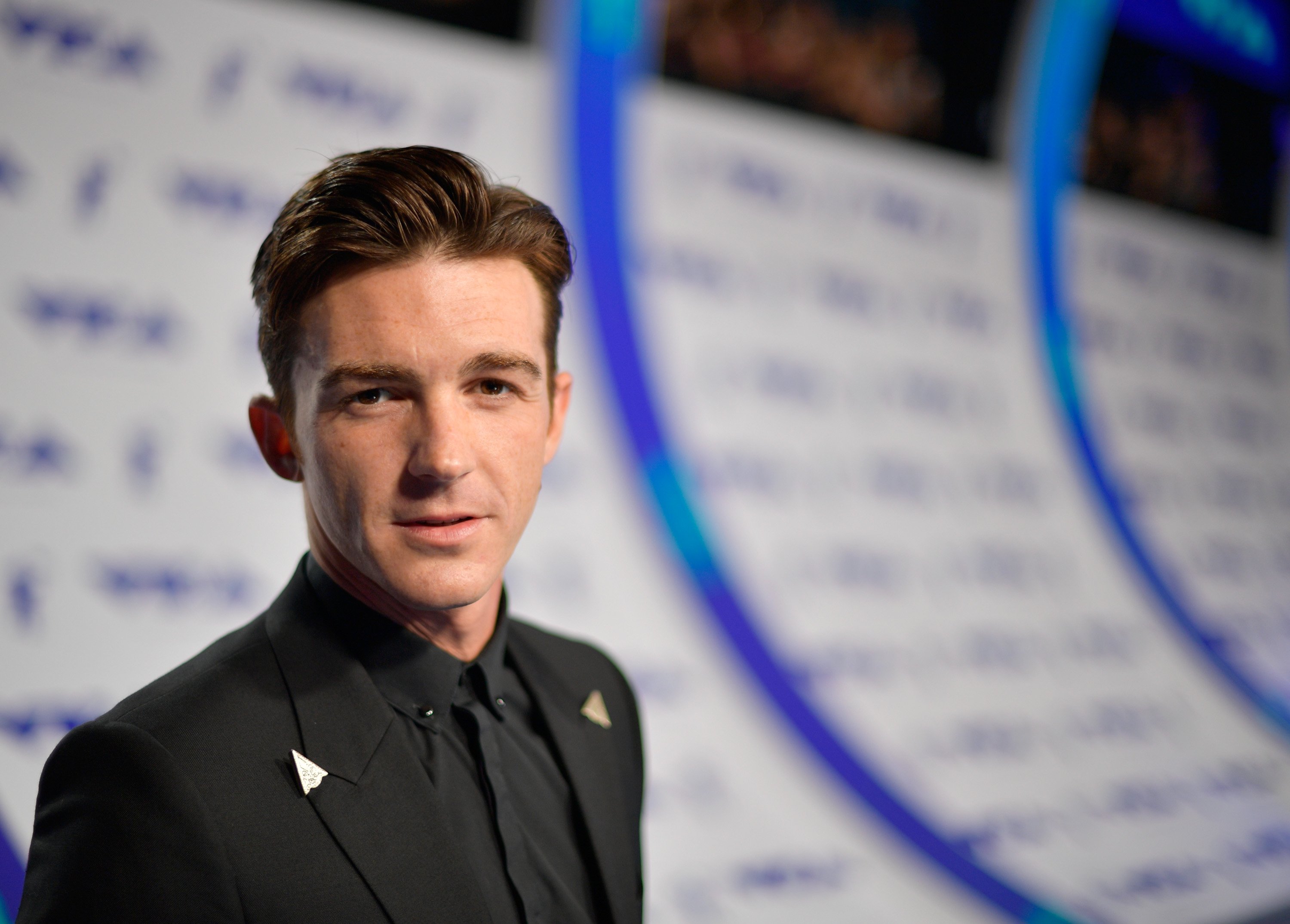 Drake Bell attends the 2017 MTV Video Music Awards at The Forum on August 27, 2017 in Inglewood, California. | Photo: GettyImages
The series, which ran for four seasons, followed the adventure of two stepbrothers—Drake and Josh—with highly distinct personalities and a knack for getting into bizarre situations—the product of their constant bickering.
Although Drake Bell and Josh Peck had worked together in "The Amanda Show," it was their chemistry on "Drake & Josh" that jumpstarted both of their careers, turning them into teenage sensations and, with time, a source of nostalgia for young adults.
Bell took to Twitter to air out his grievances, stating that "the message was clear" and that he would be cutting ties with Peck.
However, as it happens with most successful duos, Bell and Peck have had to deal with the public's disregard of their individuality. No matter what project they're working on, the one question that will always arise is, "where is Drake? Or where is Josh?"
DRAKE BELL'S LIFE BEFORE THE SHOW
Bell became involved with the entertainment industry at a very young age. He started doing commercials in the early '90s and did his debut on television in an episode of "Home Improvement" in 1994.
After that, he started raking up more acting credits by appearing in films like "Jerry McGuire" and "High Fidelity," and series like "Seinfeld" and "Caroline in the City."
Bell joined the ranks of Nickelodeon in 1999 when he was cast on "The Amanda Show." It was there that he met Josh Peck.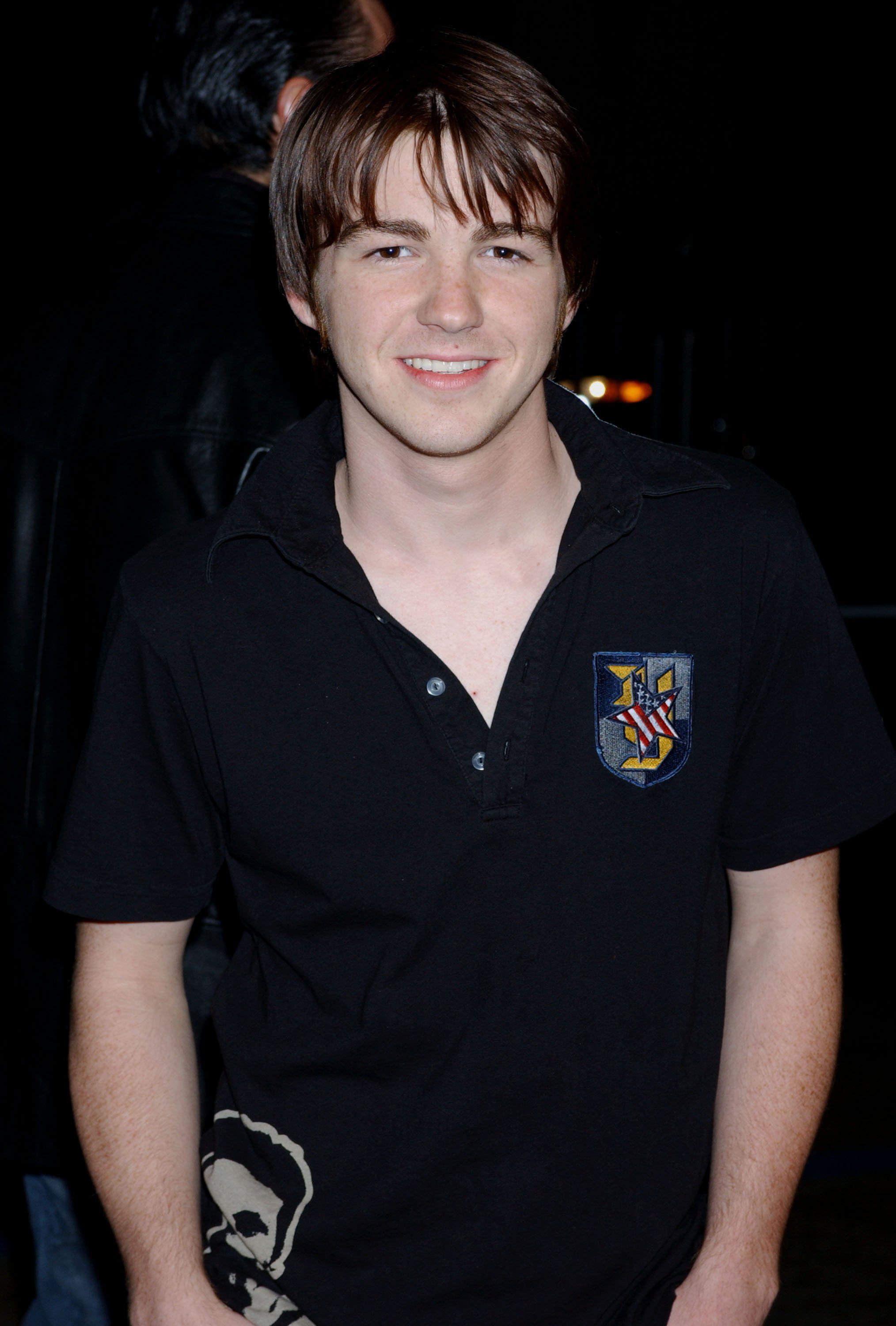 Drake Well at the World Premiere of "Torque" January 14, 2004 | Photo: GettyImages
The pair developed such a fantastic friendship and on-screen chemistry that producers didn't have to think twice before offering them a show.
That's how "Drake & Josh" came to be in 2004, making household names of Bell and Peck and opening many more doors for them in Hollywood.
EXPANDING HIS CRAFT
During his time on the show, Bell took the chance to expand his horizons. He released two albums, "Telegraph," and "It's Only Time," and made a movie with co-star Miranda Cosgrove.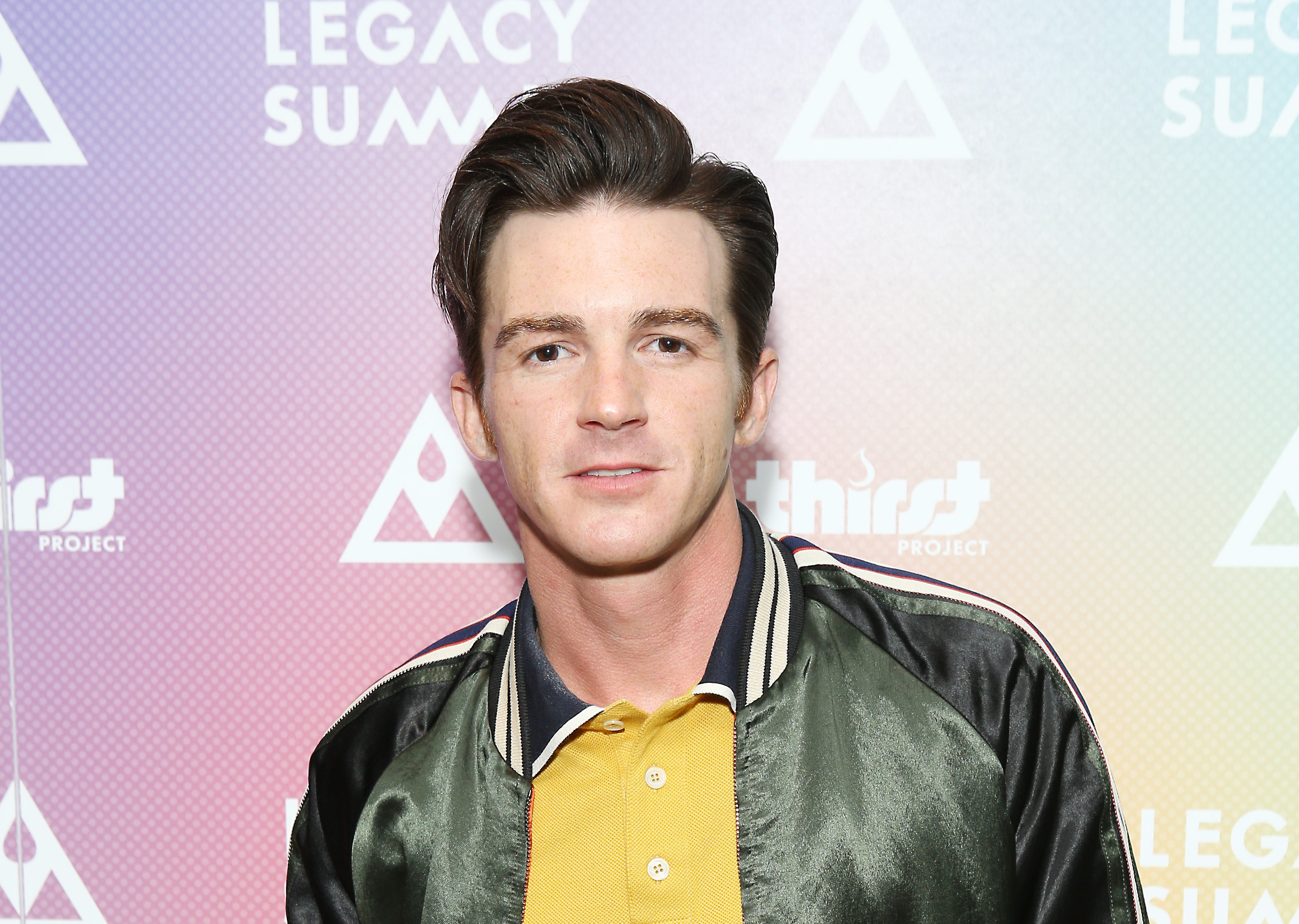 Drake Bell attends the Thirst Project's Inaugural Legacy Summit held at Pepperdine University on July 20, 2019 in Malibu, California | Photo: GettyImages
Then, after "Drake & Josh" ended in 2007, Bell went on to make the film "Superhero Movie" and started developing as a voice actor.
In 2011, Bell appeared in the first of three live-action movies made by Nickelodeon based on the animated series "The Fairly Odd Parents." He played the role of a grown-up Timmy Turner in all of them.
Bell was also cast to voice Spiderman/Peter Parker in Disney XD's "Ultimate Spider-Man," a role that he reprised in other animated series and videogames of the Marvel universe, including "Hulk and the Agents of S.M.A.S.H."
In 2016, Bell and Peck reunited on screen in an episode of "Grandfathered." Bell later revealed that they fell back into their dynamic in front of the camera with ease, even though they hadn't seen each other in a while.
DRAKE BELL'S MUSIC CAREER
Overall, Bell has released four studio albums and three EPs throughout his entire career. He has also released singles for some of the films he's been in and has collaborated with artists such as Hawk Nelson, Daniella Monet, and Miranda Cosgrove.
His third album, "Ready Set Go!" released in 2014, took Bell to new levels of popularity in Mexico, where his single "Bull," a cover of Cask Mouse, reached the top of the charts and radio.
After going through a diverse array of sounds—from rocky vibes to hip hop and dance—Bell eventually found a niche and new fans in the Latin American market with the song "Fuego Lento," released in 2018.
The single, which he released as an independent artist, showed a more mature and versatile side of Bell, who went as far as to sing in Spanish in the song.
GOING INDEPENDENT & "THE LOST ALBUM"
For Bell, releasing material with a big record label backing him up is a thing of the past. As he told Fashion Magazine, he prefers to have freedom both in the creative and the business side of his music career.
"I can put out records when I want, how I want, tour when I want, and make the album artwork look like I want," he said. "I mean, yeah, there's a lot of opportunities that labels bring, but you just become a puppet."
In early 2020, Bell released "The Lost Album," a studio album with songs that were supposed to be released following "It's Only Time" in 2006, but that got lost years ago.
As Bell explained, he had the material in a hard drive that went missing, and that was recently found safe and sound in a water-damaged box.
Bell said that he chose to release the years-old songs because they were the truest follow up to his sophomore album. And he added:
"I feel like it had to be released before I started any other album to make sense of the musical journey of my life."
FALLOUT WITH JOSH PECK
Drake Bell made sure to utter only kind words about his former co-star whenever someone brought him up, which is why he felt betrayed in 2017 when Peck married and didn't invite him to the ceremony.
Bell took to Twitter to air out his grievances, stating that "the message was clear" and that he would be cutting ties with Peck, not before wishing him the best in a series of now-deleted tweets.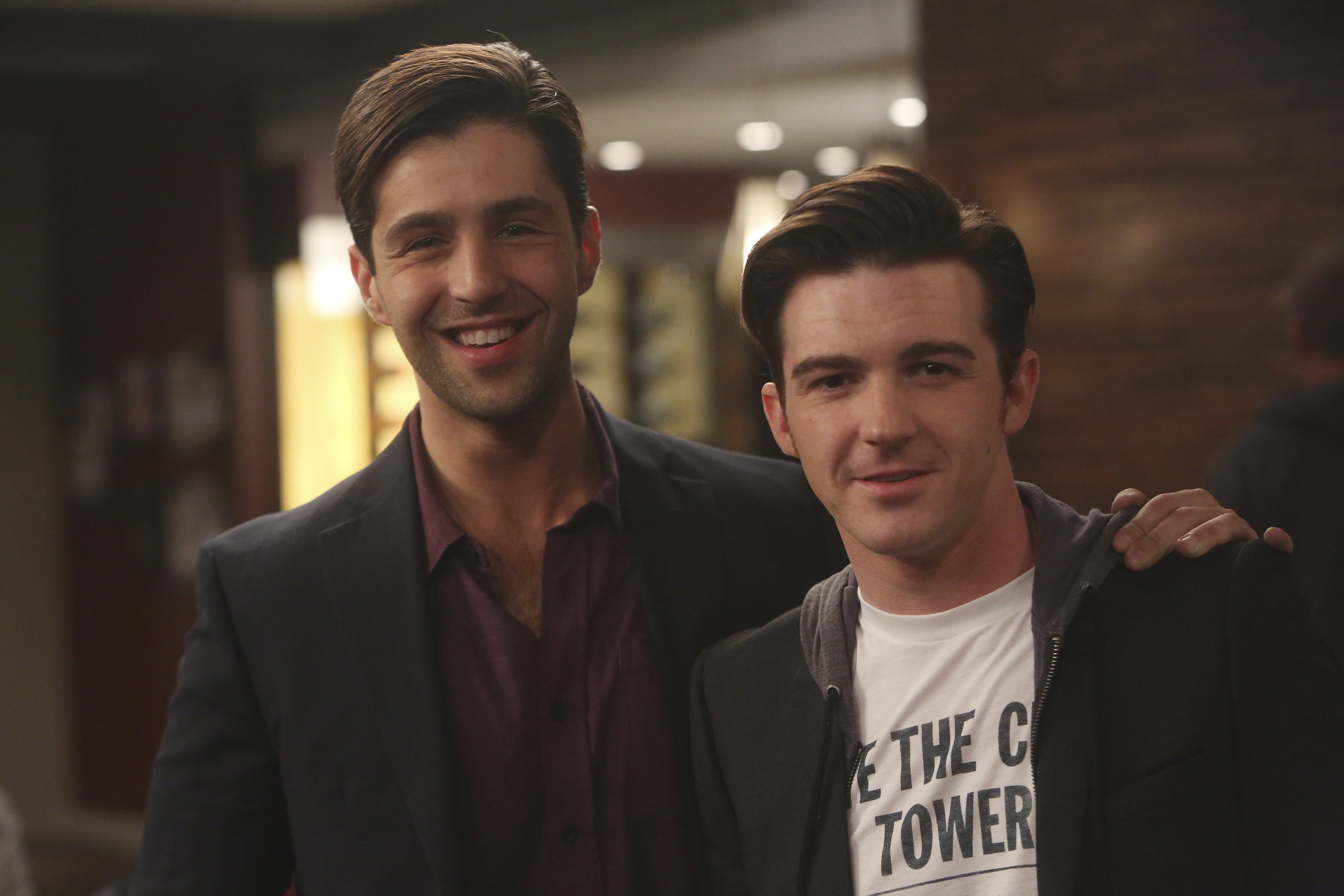 Drake Bell and Josh Peck on the set of "Grandfathered" - Season One - "The Biter" 2015 | Photo: GettyImages
It was a sad day for "Drake & Josh" fans, who seemed to think, like Bell, that the pair's friendship was genuine and unwavering.
Luckily for everyone involved, Bell and Peck managed to relink their relationship soon after. Although they didn't address the wedding situation, the pair has shown over time that they're still good friends.
THE "DRAKE & JOSH" REBOOT
Bell has made several appearances on Peck's YouTube channel, and they have even discussed the possibility of doing a "Drake & Josh" reboot.
Bell teased the reboot as recently as August 2019, when he told People that he and Peck have come up with a few ideas for the reboot.
If it happens, he explained, they don't want the reboot to be just Drake and Josh in college, it has to be something creative.
For the 33-year-old star, working with Peck again is exciting because their connection, he said, happens once in a lifetime in the entertainment industry.
Please fill in your e-mail so we can share with you our top stories!