Meghan King's Estranged Husband Jim Edmonds Claims Their Relationship Was Loveless and Abusive
Jim Edmonds shared appreciation for his new girlfriend Kortnie O'Connor, but in doing so, he mentioned the "dark place" she pulled him from after his "loveless and abusive relationship" with ex Meghan King. 
Reflecting on his past and present, Jim Edmond took to social media to share that he wouldn't "be here right now" if it wasn't for "this girl" - Kortnie O'Connor.
HOW JIM EXPLAINED HIS CHANGED LIFE
The former center fielder posted a slideshow of pictures of them together, and explained in the caption how she showed up in his life at "just the right time." A chance weekend trip spent together in Mexico "pulled" Edmonds "out of [his] hole" and brought him back to life, and added:
"I was in such a dark place; one that I didn't think could happen to me. I was going through hell ending a loveless and abusive relationship."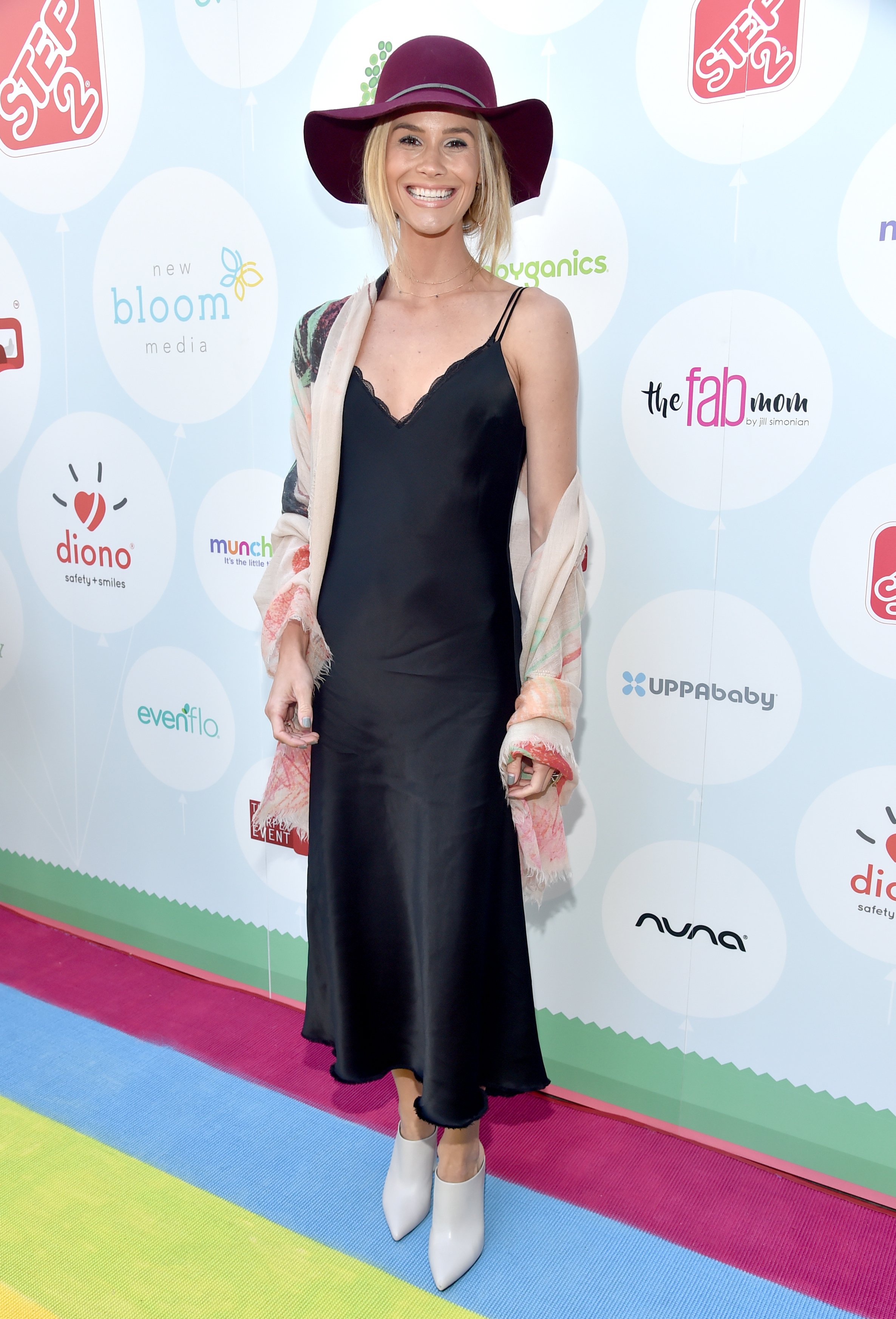 THEIR RELATIONSHIP ENDED LAST YEAR
Edmonds and King share three children, twins Hayes and Hart, and Aspen, and the couple split last year following allegations of his infidelity. 
After the couple broke up, Edmonds said that the "lies and accusations" that followed only further affected him negatively. Now he is "very grateful" for having met this woman that "brought [him] back to life," for making him a "better person and father."
ALLEGATIONS AGAINST JIM
King elaborated on the allegations against her estranged husband in a blog post she titled "I'm Sad." She wrote about finding out about Edmonds' alleged affair when AllAboutTheTea shared it publically. 
Eventually, he admitted to exchanging "lewd photos" with her for months but insisted nothing physical ever happened.
MEGHAN ALSO MOVED ON
Edmonds and King married in 2014, and she also jumped back into the dating pool since their separation. According to Us Weekly, King met the businessman Christian Schauf in March on a dating app, and she shared in June that they've met in person since then. 
Even though both moved on with different partners since their split, their divorce is going less smoothly. According to PEOPLE, the pair are at odds about the prenuptial agreement. While King contests its validity, Edmonds said that it both fair and ironclad. 
THEY ARE STILL AT ODDS
While King said that Edmonds hardly contributes enough for her to buy groceries, a rep for Edmonds reportedly told PEOPLE that King lives in one of his houses which he maintains from mortgage costs to the electricity bill, and added:
"If what Jim is giving to Meghan each month for child support doesn't cover her groceries, she must be getting her eggs from Fabergé."
IT'S OFFICIAL
Meanwhile, Meghan King and her new boyfriend went Instagram official at the end of May as the "The Real Housewives of Orange County" star and her new hunk color coordinated in red with matching broad smiles. 
Noting that she is looking forward to "writing the next chapter" of her life, she couldn't help but gush about feeling happy.