Terri J Vaughn Shares Shirtless Photo of Her Husband from Their Recent Vacation
Actress Terri J Vaughn took the opportunity to pay tribute to her fine man on Father's Day on Instagram with some great snaps.
Actress, director, and producer Terri J Vaughn is married to former football player Karon Riley, with whom she shares her two youngest children, Kal'El, 12, and Lola, 5.
Vaughn paid tribute to Riley on Instagram on Father's Day and had her fans gasping with a snap that showed exactly how fine her man is.
Another pillar of a good marriage, Vaughn reveals, is keeping that passion alive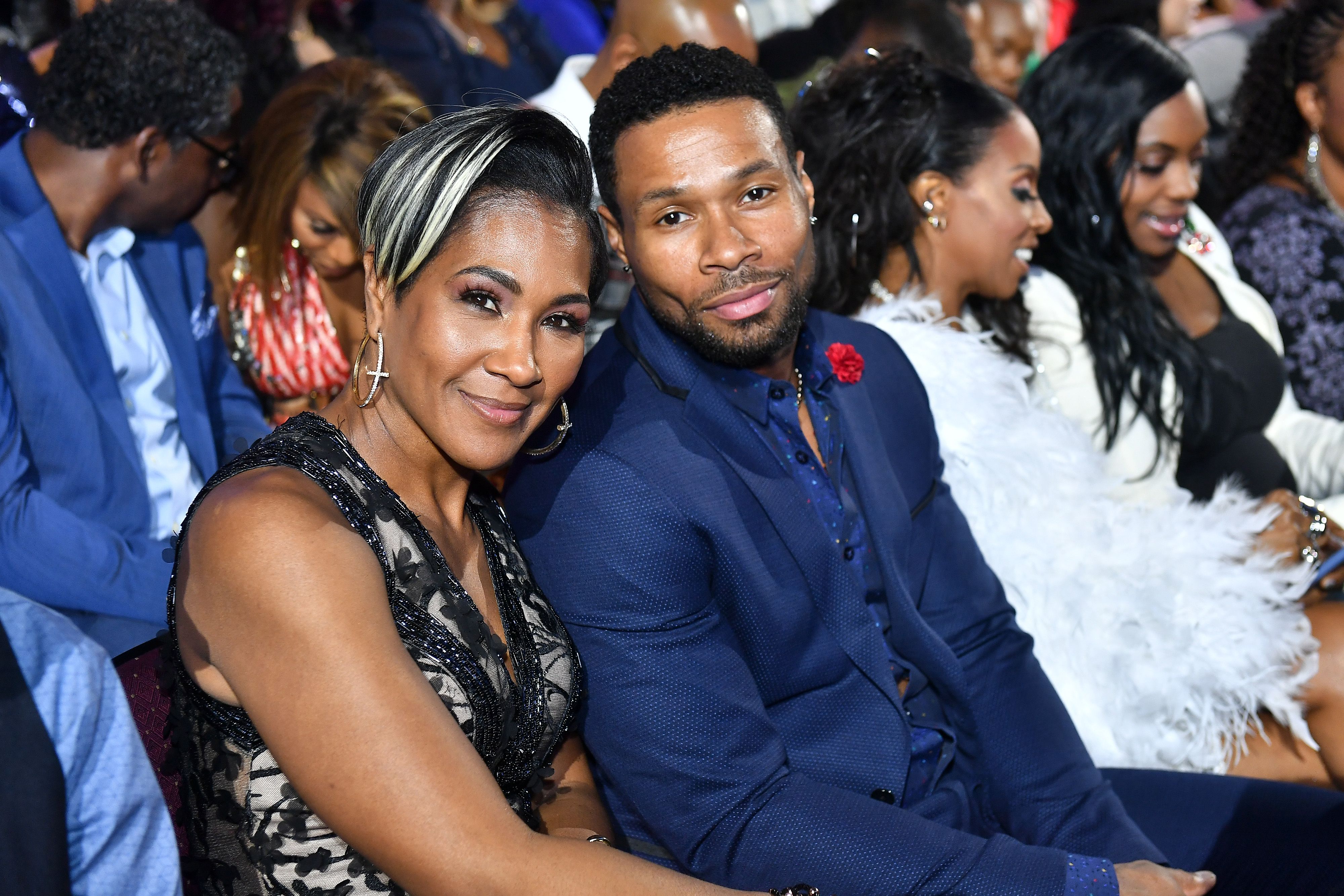 KARON RILEY TOPLESS
In the snap, a shirtless Riley is laying back, soaking up some rays on a tropical beach, wearing dark glasses and a straw hat. He definitely hasn't lost that great shape that made him a top athlete...
Vaughn also shared photos of her youngest children, Lola and Kal'El playing in the surf; and one adorable snap showed Lola burying her patient big brother in the sand.
In her caption, Vaughn pays tribute to Riley on Father's day, and refers to the holiday depicted in the snaps as a "much-needed getaway." Vaughn shares an older son Daylen Ali, 18, with ex-husband Derrick Carolina whom she divorced in 2005.
LOVE THE SECOND TIME AROUND
Vaughn opened up about her marriage to Riley and confessed that it is a completely different experience the second time around. The actress had married Carolina, whom she had met in college in 1999. She revealed:
"I was in love with the picture of us — security, safety and tradition. I was also terrified of failing, of what others would think."
 Sadly, the marriage lasted a scant 7 years, and Vaughn confesses that it was on the rocks long before the divorce. She attributes the success of her second marriage to her own maturity, and to the respectful and honest communication between herself and Riley.
KEEPING THAT FIRE BURNING
Another pillar of a good marriage, Vaughn reveals, is keeping that passion alive. The physical and emotional intimacy grows with the years, but it takes work. She said:
Good sex is a must to keep the love alive and the fire lit. (...) we take equal responsibility for the romance through notes, e-mails, phone calls, hugs, holding hands, and scheduled date nights."
Being the loving attentive parents their children need isn't stopping Vaughn and Riley from being in love, and there for each other in every way.